Nevada-based backup storage expert Highly Reliable Systems introduces their DeltaSync File-Level backup technology as part of the NetSwap firmware release 2.13. DeltaSync is a tracking feature that queues changes in memory and improves synchronization time for the backup system. More information is available from the official press release below:
High-Rely DeltaSync File-Level Backup Technology Introduced
NetSwap and RAIDFrame Firmware Update Adds Important New Speed-Saving Backup Synchronization Feature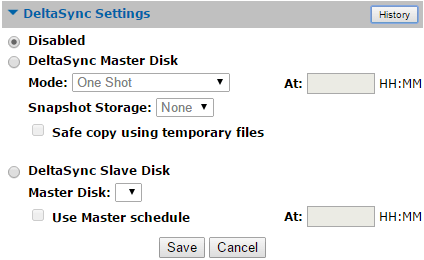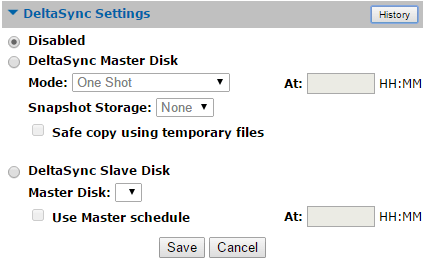 COLUMBUS, OH – MARCH 2015 – Highly Reliable Systems, the innovative American-made server backup storage experts, have announced at the ASCII Group Success Summit immediate availability of NetSwap firmware release 2.13. This update includes a newly developed High-Rely DeltaSync Technology, which enhances synchronization functionality for NetSwap and RAIDFrame server backup appliances. DeltaSync is a file-level tracking feature that queues changes in memory, and promotes significantly improved synchronization times between High-Rely backup devices and their targets.
"A key feature of our products is our Automatic Mirroring Technology (AMT), which allows our backup systems to be continuously connected while creating automatic backups onto removable media. Our new DeltaSync feature was designed in direct response to the needs of our customers using today's larger hard drives" explained Derry Bryson, senior software engineer at Highly Reliable Systems. "High-capacity hard drives translate into longer rebuild times using block-by-block mirroring technology that copies the entire disk – even if only a small portion of the data changed. DeltaSync copies only the data that has changed, leading to rebuild times that are a fraction of what they were using mirroring."
DeltaSync offers a straight-forward user interface, with easy to understand features and simple configuration options. Synchronization can occur in real time, or on a set schedule. If synchronization is interrupted, DeltaSync will rescan and restart the process without concern for loss.
Tom Hoops, Chief Technology Officer at Highly Reliable Systems, had this to say about the new technology: "Our DeltaSync feature greatly shortens time to re-sync a degraded RAID 1 (mirror) volume when a media has been swapped. The addition of this feature allows our Automatic Mirroring Technology that has been used for years to provide a hardware-only backup method that keeps pace with today's growing hard drive sizes."
Also available in this free firmware update is the High-Rely NetSwap Locator software tool, which detects High-Rely backup appliances visible on the network and enables faster access for configuration tasks. Complete details of this update are documented in the change log:
Release 2.13 (February 26, 2015)
Added DeltaSync feature as an alternative to using Mirror Disks – a smart sync that
copies only changed data
Default IP Mode is now DHCP+STATIC which is a dual IP mode with DHCP plus a static IP
that defaults to 192.168.1.50 for backwards compatibility
Added "Action URLs and Programs" to facilitate safe removal of disks without logging in
to the web UI
Added network detection feature to allow NetSwaps to be automatically detected by the
High-Rely NetSwap Locator software (available on website)
Updated Realtek network driver to version r8168-8.039.00 to fix possible network disconnections
with some chips/motherboards
Added Tehuti Networks 10GE tn40xx-0.3.6.11.1 driver
Modified NAS share mode to minimize network disconnects when swapping disks
Updated Samba to fix code execution vulnerability CVE-2015-0240
Software Download
NetSwap and RAIDFrame firmware release 2.1.3 is available at: http://www.high-rely.com/downloads/high-rely-usb-installer-version-2-1-3/
Historic firmware change log notes are detailed at http://www.high-rely.com/faq/netswap-raidframe-series-firmware-change-log/
About Highly Reliable Systems, Inc.
Highly Reliable Systems is a talented group of engineers, technicians, and backup storage experts based in Reno, Nevada, USA, that have produced computer backup systems since 2003. High-Rely manufactures durable American-made server backup devices utilizing highly-removable drives with an auto backup system. Our purpose-built network attached storage devices feature Cloud replication with Reverse Cloud management, Scheduled Mirroring with air-gap security, and HIPAA compliant AES-256 data encryption. High-Rely NetSwap and RAIDFrame computer backup systems are cost effective, and work where Cloud server backup is not practical.
Learn more about Highly Reliable Systems at http://www.high-rely.com