High-Rely NetSwap 600 Backup System Revealed
RAID-10 Replication NAS Synchronizes with NetSwap Appliances and Public Cloud Storage.
ORLANDO, FL – 1 JUNE 2015 – Highly Reliable Systems, the innovative American-made backup appliance experts, have revealed at Automation Nation 2015 their upcoming NetSwap 600 rack-mounted computer backup NAS system featuring six disk bays capable of RAID-10 configuration with built-in virtual machine support and remote management tools. Designed to replicate with other backup appliances as well as public cloud storage, NetSwap 600 utilizes hardware-based encryption and disk redundancy to securely store server data.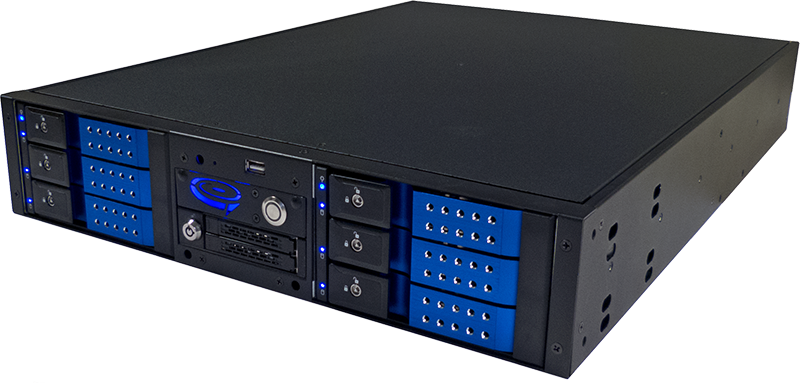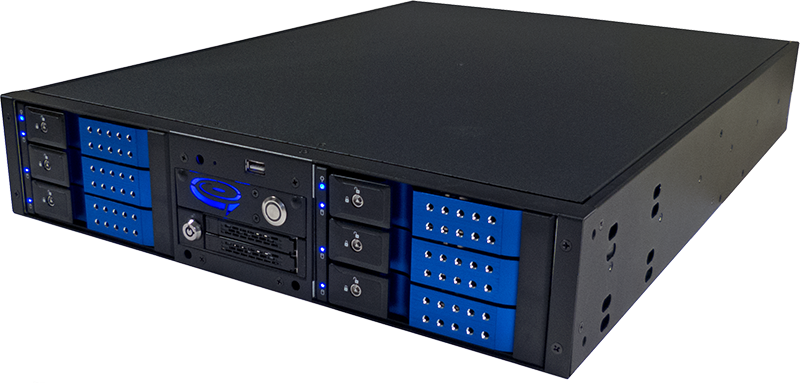 The High-Rely NetSwap 600 NAS is a 2U rack-mounted purpose built backup appliance powered by an Intel Core-i3 processor and DDR3 RAM, complete with an integrated Xen Hypervisor for creating disaster recovery virtual machines and capable of block-level AES-256 data encryption. NetSwap 600 works well with Remote Monitoring and Management (RMM) tools such as LabTech, Kaseya, N-able, and several others to provide the most reliable backup solution available. For hardware level monitoring, NetSwap products provide TCP/HTTP network file based methods. High-Rely's own Windows-based NetSwap Dashboard client allows remote monitoring of device status, including: hard drive presence, mirror status (eg: degraded, rebuilding, etc), and other useful events.
NetSwap 600 includes Gigabit Ethernet network attachment, expandable to 10GbE, with support for CIFS network shares, NFS Linux/Unix/Vmware shares, or iSCSI block level drive access that allows transfer speeds of up to 1620 Gigabytes/hour (10GbE) or up to 360 GB/hr using Gigabit Ethernet. The NetSwap 600 computer backup NAS system features replication with other High-Rely NetSwap appliances, as well as rsync targets. In addition, NetSwap will replicate with popular cloud vendors such as: Amazon S3, Google Cloud Storage, DreamHost DreamCloud, and Dropbox.
Integrated Watchdog circuitry monitors NetSwap 600 for even higher reliability, notifying administrators when a alert occurs. High-Rely's knowledgeable U.S.-based support team is available for help requests, and a large collection of technical guides are published for self-service tasks. Each NetSwap backup NAS may be paired with an optional dynamic support contract for up to 3 years, adding advance replacement service on hardware components and covering shipping costs to and from the High-Rely service center.
Availability
NetSwap 600 is expected to launch in Summer 2015, for $1799 MSRP. High-Rely backup appliances are available only through channel partners. To learn more about our reseller program, please visit https://www.high-rely.com/channel-partner-reseller-application/.
About Highly Reliable Systems, Inc.
Highly Reliable Systems is a talented group of engineers, technicians, and backup storage experts based in Reno, Nevada, USA, that have produced computer backup systems since 2003. High-Rely manufactures American-made backup and disaster recovery solutions that feature auto-backup technology, and utilize our own highly-removable media system. Design your backup and disaster recovery policy using our hardware paired with any backup and virtualization software you choose.
Available only through our channel reseller network, High-Rely NetSwap, RAIDFrame, and BNAS backup and recovery solutions are cost effective and perfect in most any environment – especially where Internet bandwidth and security risks make cloud storage impractical. High-Rely backup appliances deliver scalable replication opportunities, mass storage capacities, and feature HIPAA compliant AES-256 data encryption with air-gap security tools. Please visit https://high-rely.com for detailed information on High-Rely backup products.