Keyboards
HyperX Alloy Elite RGB Mechanical Gaming Keyboard Review
« Introduction
|
HyperX NGenuity Software »
A Closer Look at the HyperX Alloy Elite RGB Mechanical Gaming Keyboard
The HyperX Allow Elite RGB is an ANSI 104-key design with additional keys used for media and profile management. The keyboard measures 17.5 x 6.7 x 1.5 inches.


On the underside of the keyboard, there are four sets of rubber feet. Unlike other manufacturers, there are no cable routing paths underneath. In the lower corners of the picture below, there are two feet that will elevate the keyboard for comfort.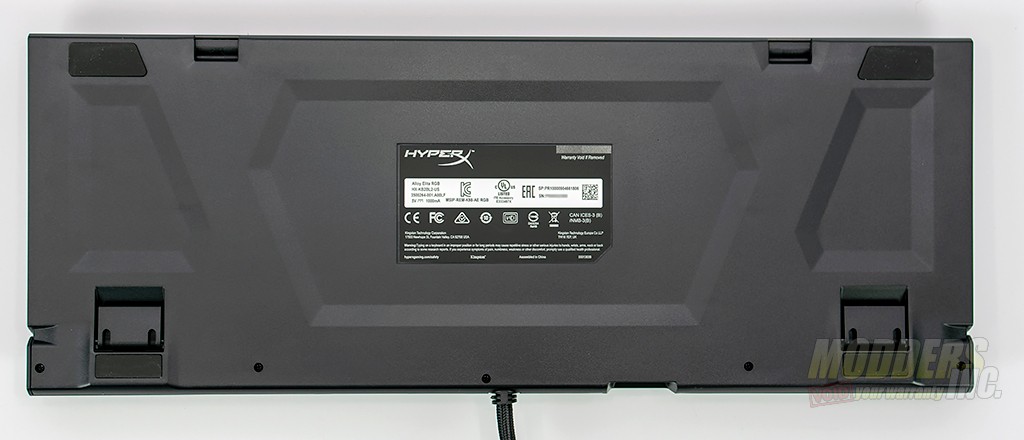 The legs on the keyboard elevate the back by about a half an inch.
The back of the keyboard features a single USB 2.0 port. This a full passthrough port.


The Alloy Elite RGB features dedicated buttons to manage the different functions and features of the keyboard. At the top left of the keyboard, there are three buttons clustered together. The leftmost key controls the brightness of the RGB LEDs. There are five levels of brightness. The next key manages the profiles stored in the keyboards onboard memory. The last key in the cluster is the Gaming Button, this button disables the Windows key.  At the top right of the keyboard, there are four more buttons and a roller. The four buttons are the media keys and the roller is used to control the system volume. The keyboard indicators for Caps Lock, Num Lock, and the Gaming button are located on the far right edge of the keyboard. Notice, while the Scroll Lock key is present on the keyboard, there is no indicator for it.
Our review sample came with the Cherry MX Blue keys. These keys are loud. They have a loud click during activation. The body of the Cherry MX key switches is clear with the RGB LEDs housed within.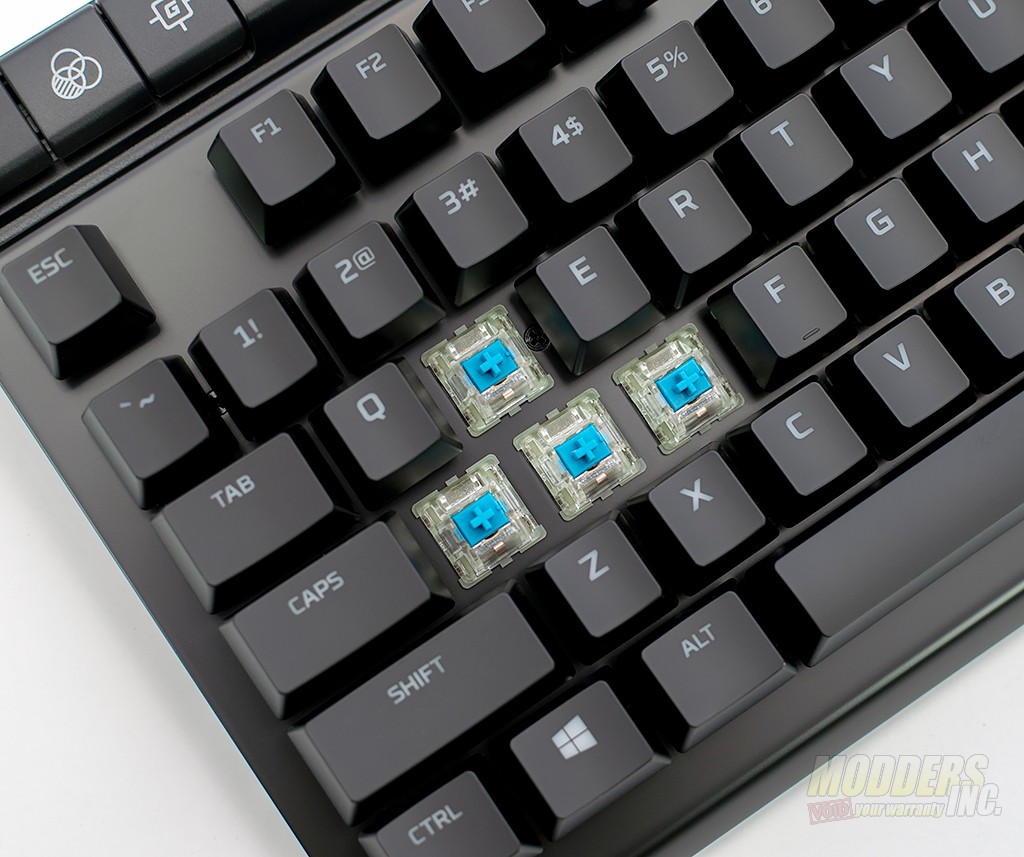 The additional keycaps that are included in the kit are not only different colored but, have a different texture. This allows you to quickly find the keys during those late night frantic gaming sessions.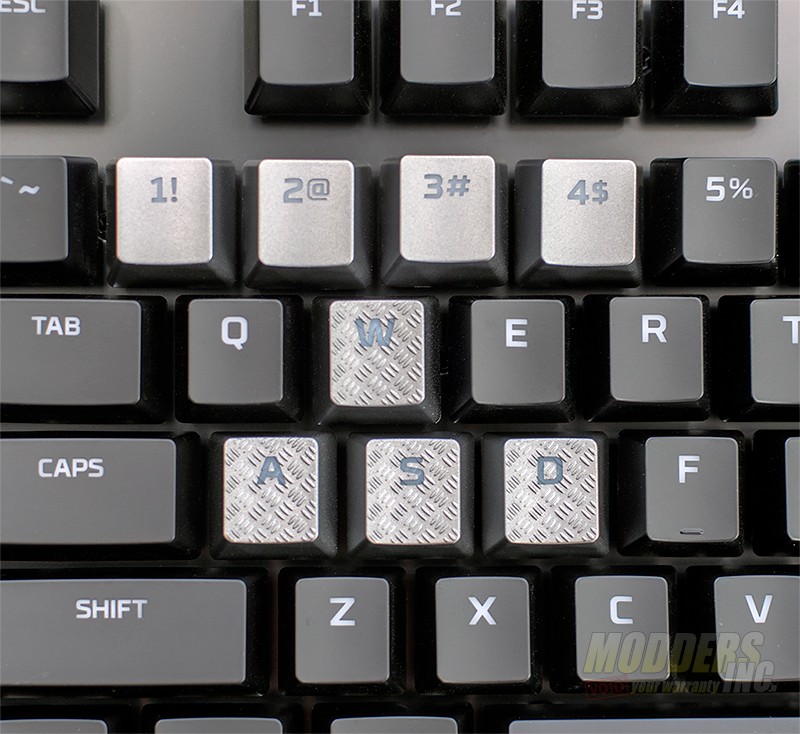 The wrist rest runs the full width of the keyboard and has a soft touch rubber type coating. The left side of the rest features a textured pattern whereas the right is smooth, I can see gunk getting caught in the pattern and the small channel that separates the textured and nontextured side.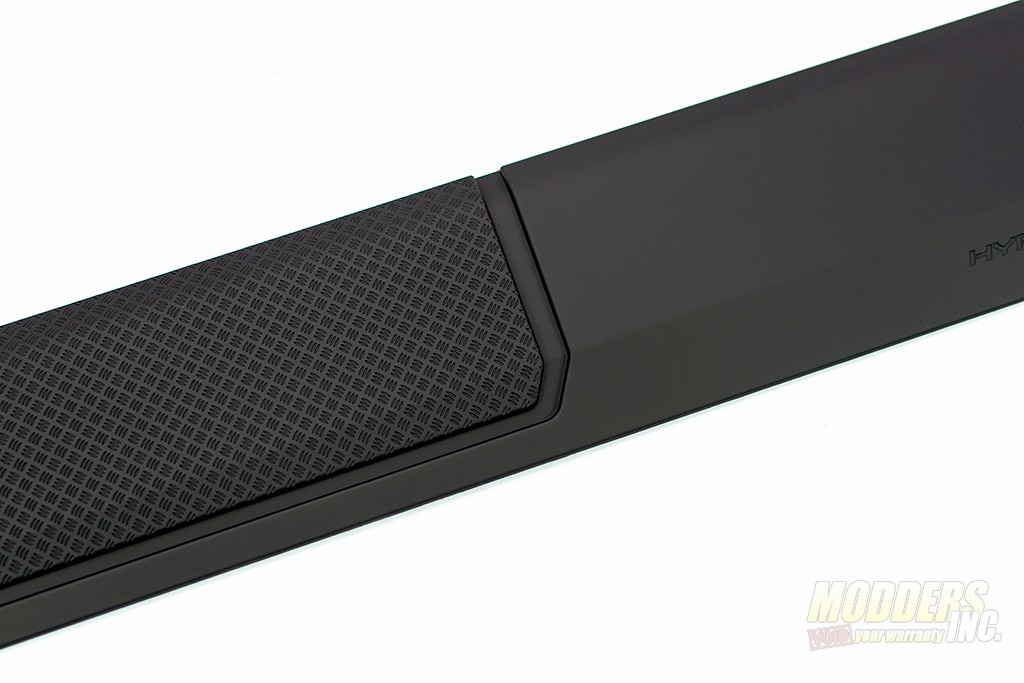 Pulling the keyboard apart was extremely simple. A couple of screws on the back of the board, and a few screws up top were all that was needed and the two halves separated easily. Thankfully there were no hidden screws under the sticker or the rubber feed. (Thank You Hyper X!)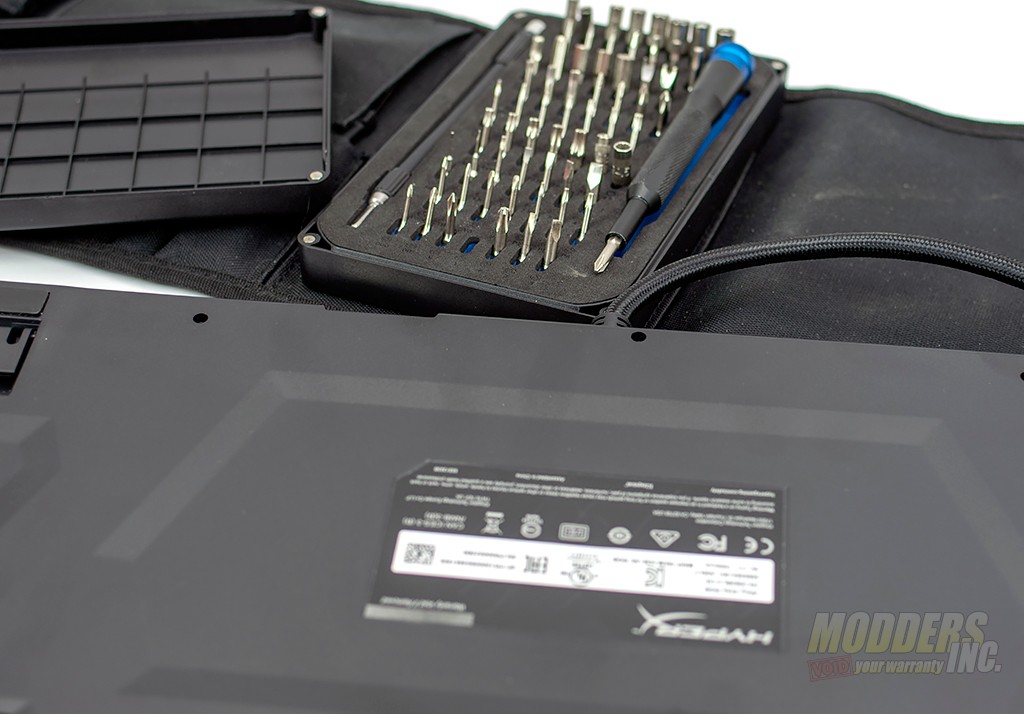 Inside, you'll find an NPX LPC11U microcontroller. This is a Cortex M0 running at 50 MHz and 64KB of flash memory.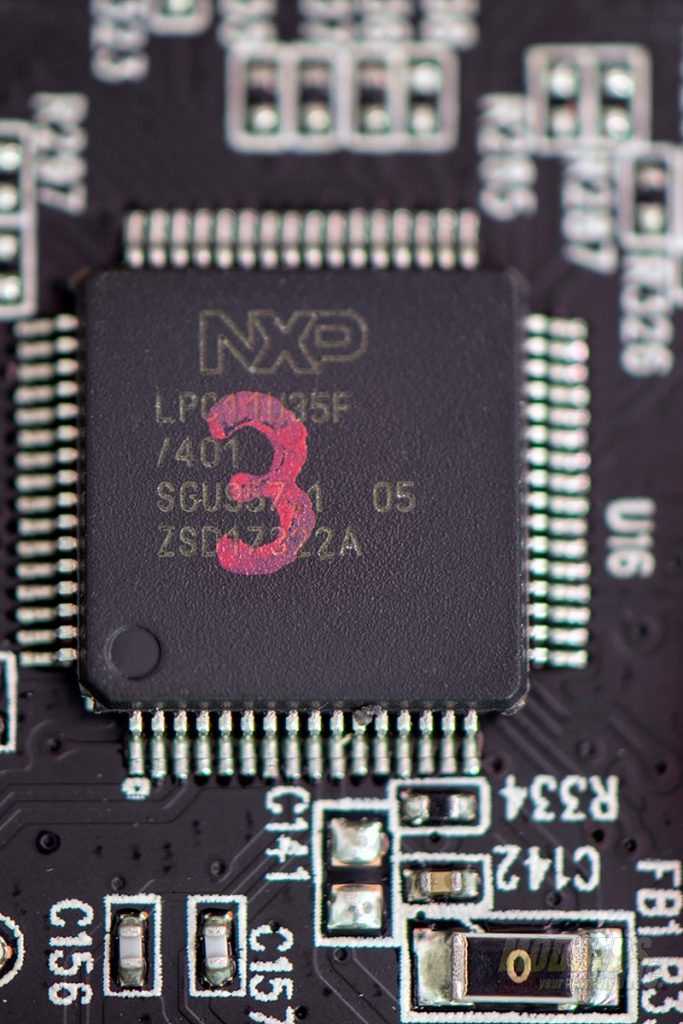 The RGB lighting effects are controlled by two Sonix D17341 drivers. Each driver can support as many as 256 single color LEDs or 75 RGB LEDs.