Keyboards
HyperX Alloy Elite RGB Mechanical Gaming Keyboard Review
« A Closer Look at the HyperX Alloy Elite RGB Mechanical Gaming Keyboard
|
Final Thoughts and Conclusion »
HyperX NGenuity Software
The management software for the HyperX Alloy Elite RGB is NGenuity. The software allows every key on the Alloy Elite RGB to be remapped or reprogrammed.  The software is pretty clean and simple with menu options below each of the main headings. HyperX also supports game profiles and a download is available that loads a few pre-set profiles.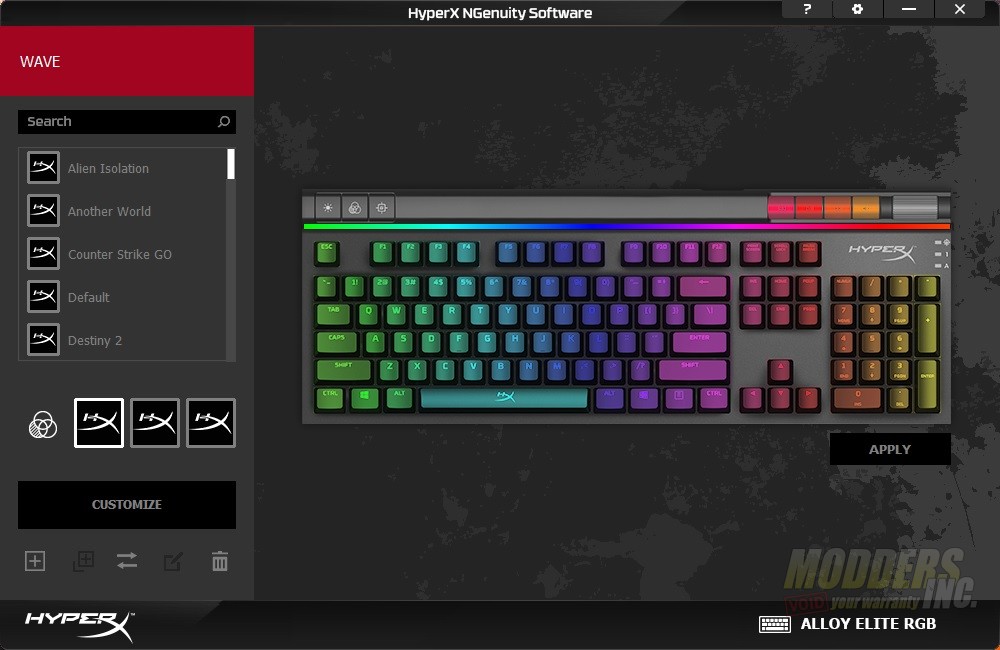 Games like Counter Strike GO, Destiny 2, and World of Warcraft are all included in the downloadable file.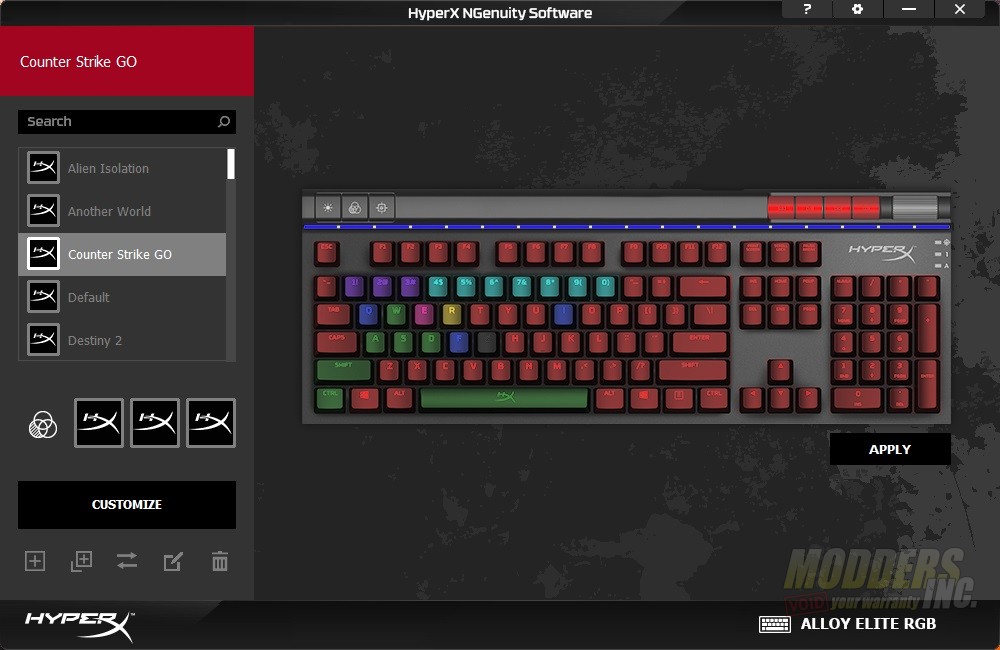 Once a profile has been selected, you can customize it. There are three tabs at the top. The effects tab you can adjust the color and effects of the keyboard.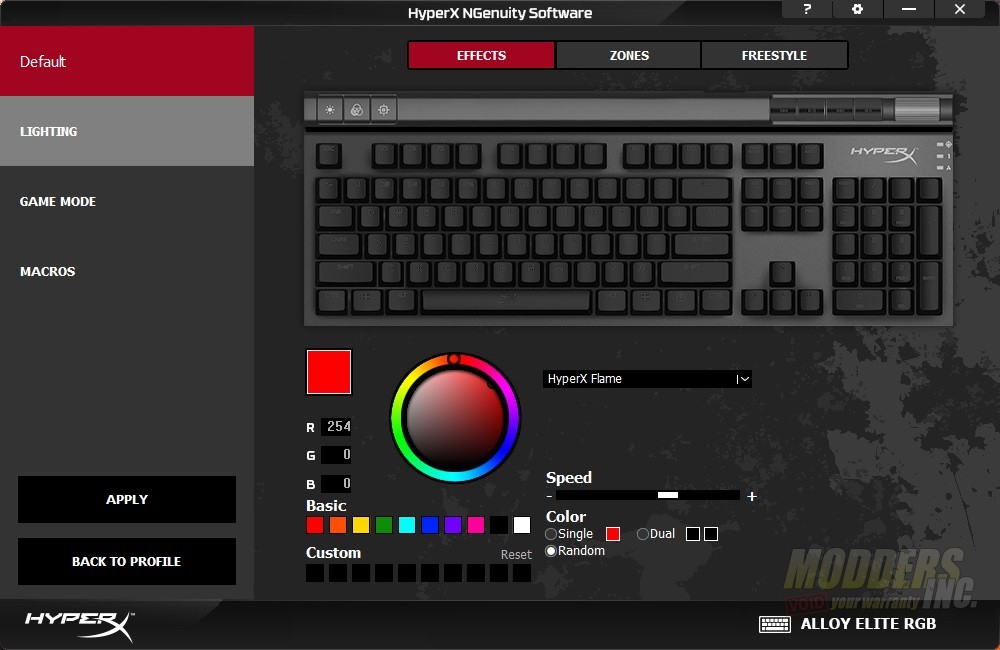 In the Zone tab, this allows you to set the colors and effects of a grouping of keys. This is useful when for setting different colors for movement keys, inventory keys, communication keys, etc.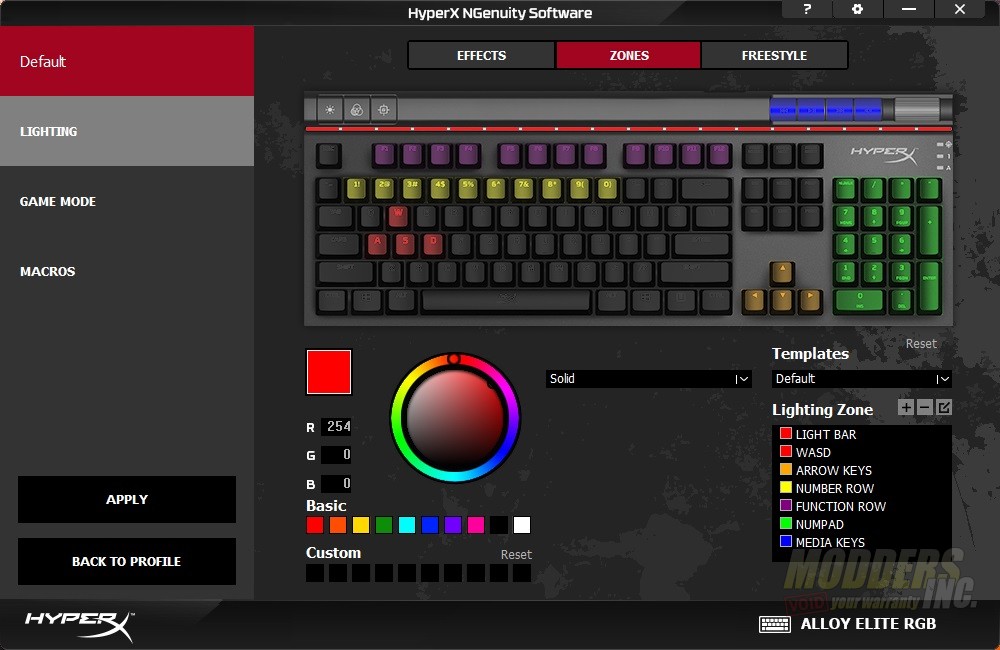 In the Freestyle tab, you can set the colors of individual keys. Every key could potentially be a different color. Simply click on the key and then choose your color. Each key can have its own effect as well.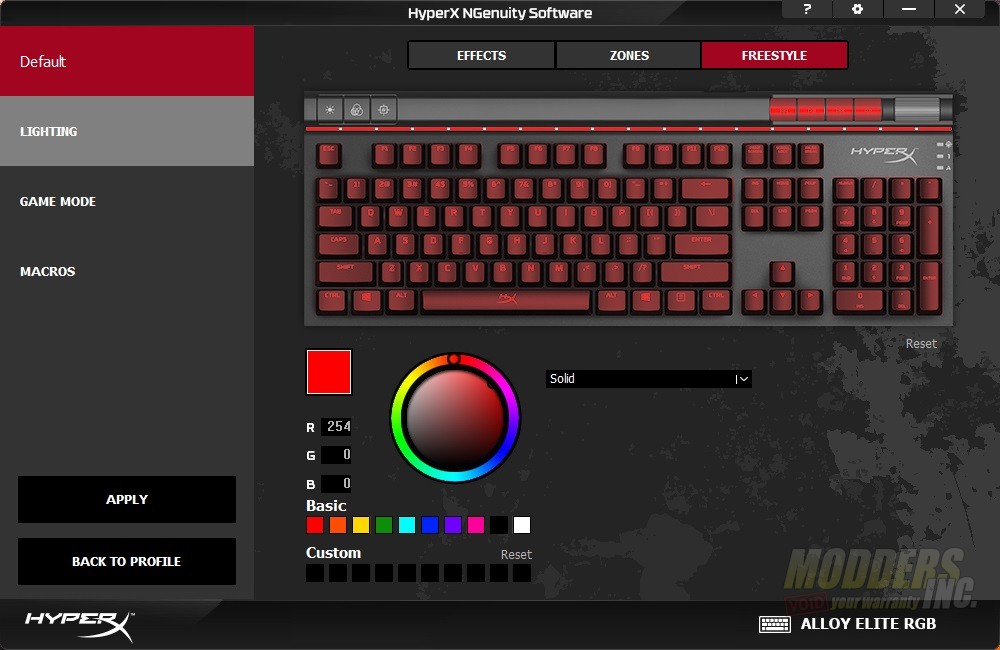 Game mode allows you to choose what button/button combination you disable when the Game Mode button is pressed on the keyboard. By default, the Windows Key is disabled.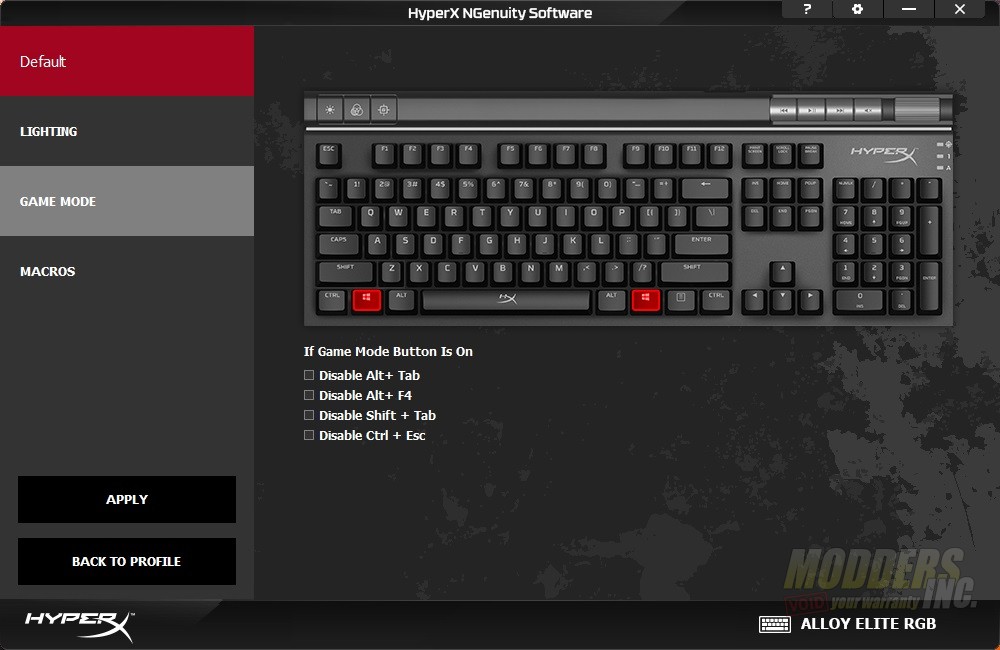 The Macro area is where you'll reprogram your keys, create macros, or call up applications. The software allows you to build your own macros. Macros can have multiple keystrokes, timed events, etc.