« Page 2 | Page 4 »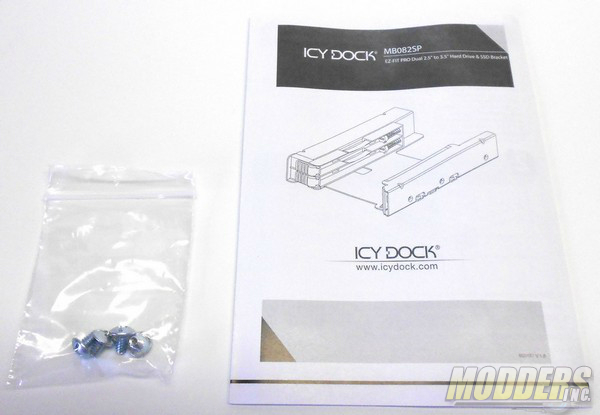 As with any part please use the supplied and recommended hardware for installation. Also be sure to refer to the quick install guild or the manufactures site for  help with your install.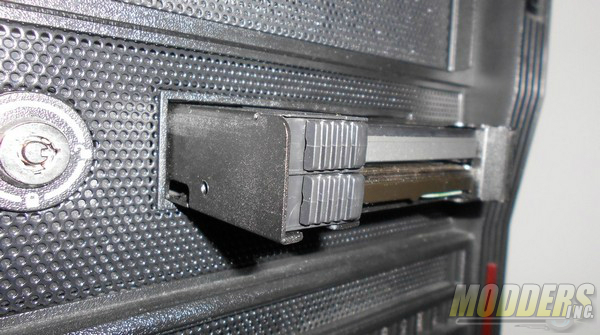 This product should be simple for most novice of builders, just use the four supplied screws and then mount it inside the case with the included hardware. I was lucky enough to have a Thermaltake Level 10 that had a place that the dock would mount right into for swapping outdrives. Your case needs to have the ability to access a 3.5 bay through a cut out in the front of the case, otherwise you will not be able to use it properly. Now if you want to mod a drive bay cover and make it to fit into a 3.5 or 5.25 drive bay then you can do whatever you like.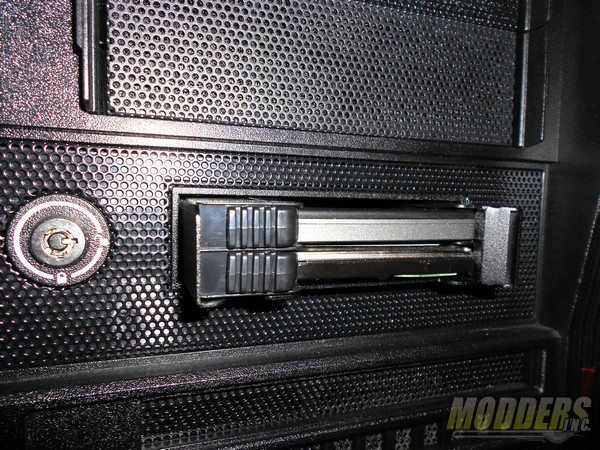 On my case I was able to mount the dock anywhere from flush to protruding about a half of an inch as pictured this is nice for quick removal but with the spring loaded ejection i found flush mounting fine.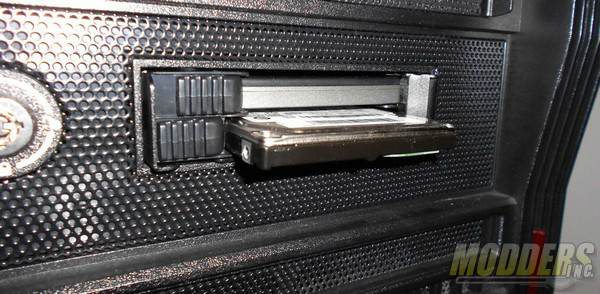 As shown above the Hard Drive ejects just fine and after well over 100 ejections I have yet to have any problems.