ID Cooling has announced the latest version of their ICEKIMO Pure White water-cooling series has a 240mm radiator. The initial ICEKIMO Pure White AIO introduced came with a 120mm radiator and clad in an all white design including the pump-block, hose and bundled white LED fan. The new 240mm ICEKIMO retains the same all-white aesthetic while increasing the cooling capacity with a larger radiator, supporting up to four fans in push-pull configuration. It has a cooling capacity rating of 200W TDP (the 240W is more of a naming convention).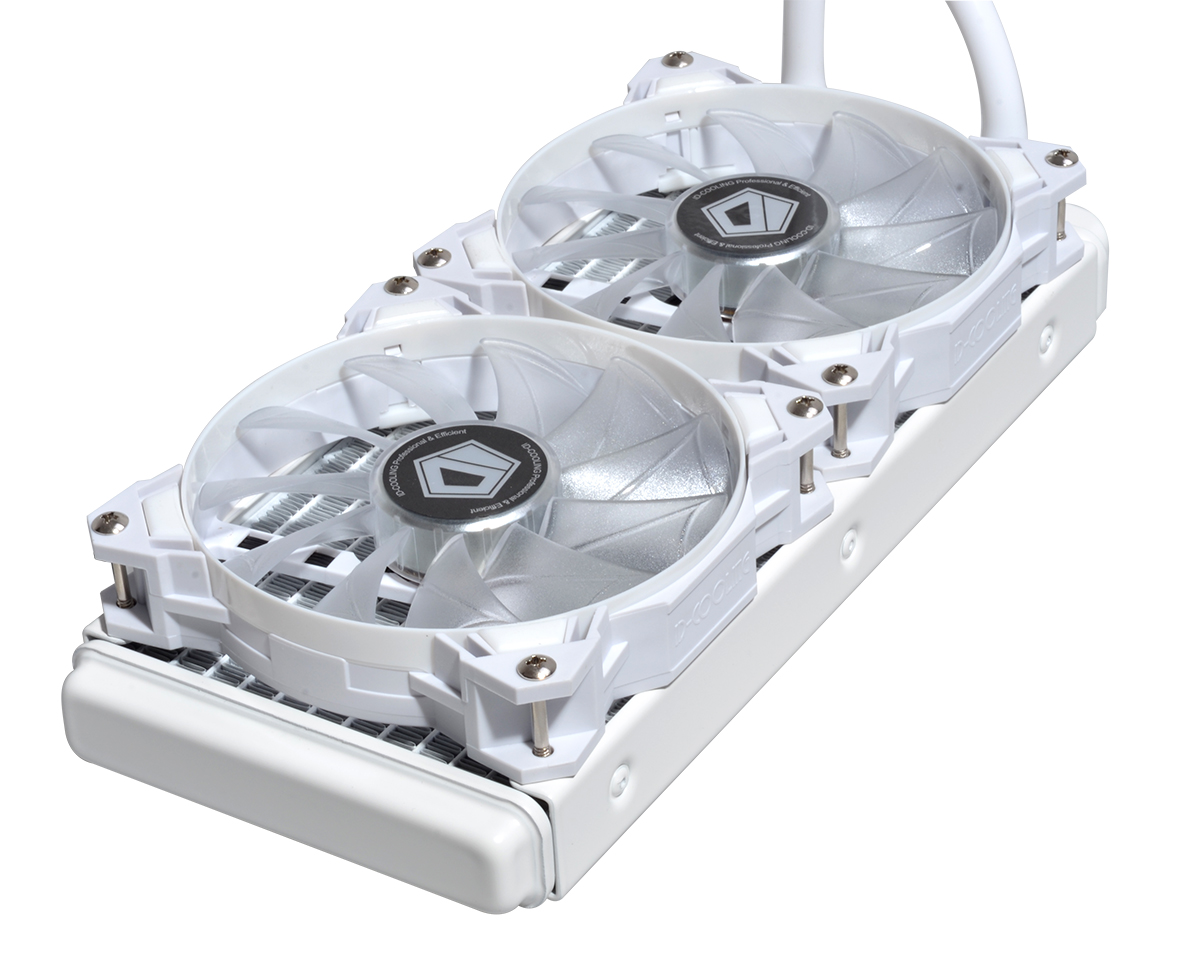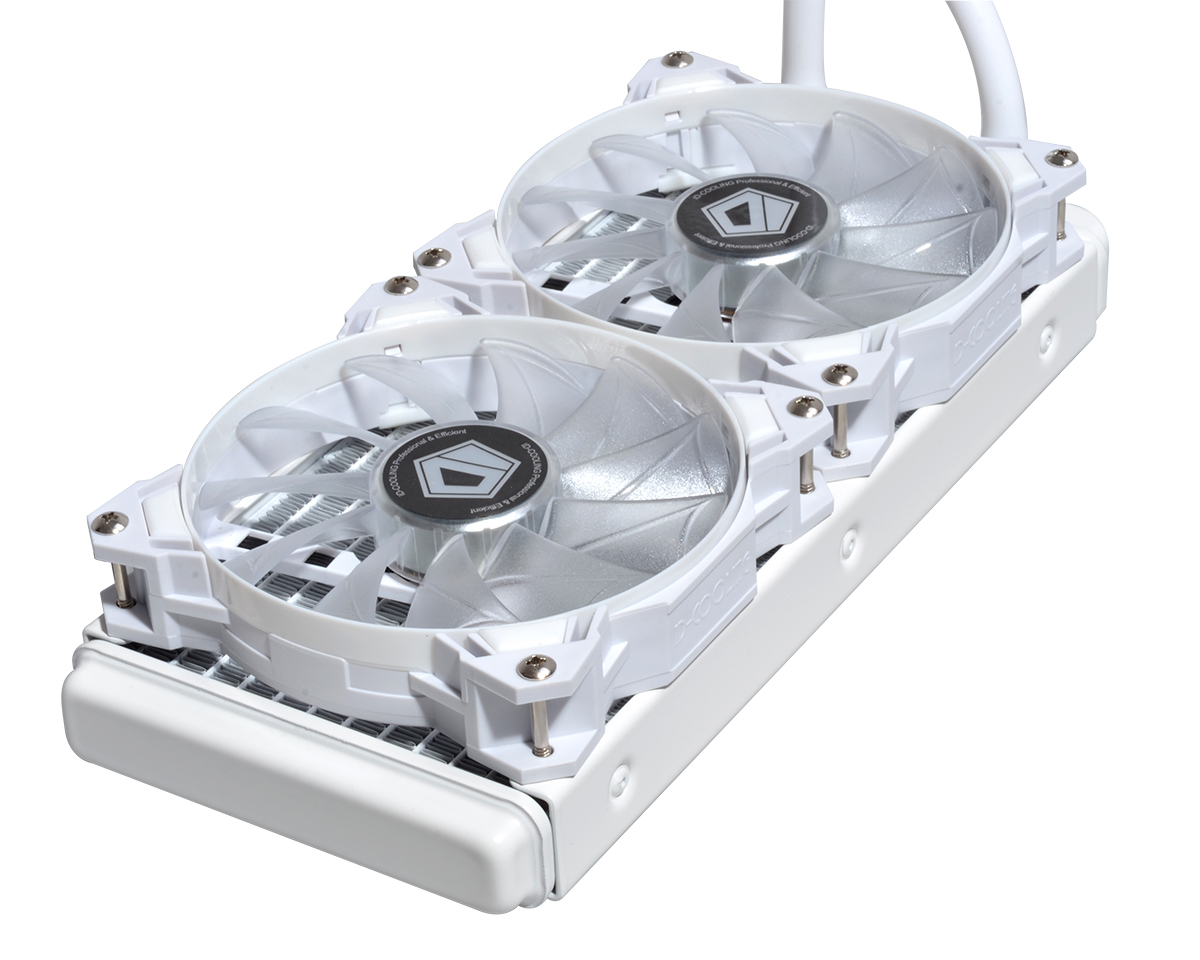 Each ICEKIMO 240W Pure White AIO comes with a pair of ID Cooling's SF-12025 PWM fans that run at 700 to 1600 RPM (62 CFM max and 1.78mmH20 of static pressure). The blades on the fan are transluscent so the LED's firing around the frame fill the blades with light during operation. Rubber dampeners are also installed on the corners to absorb vibrations and minimize the noise during operation.
Since it is an all-in-one unit, the ICEKIMO 240 requires zero maintenance and the 315mm long flexible hose is designed for low-permeability. The pump block itself is quite slim measuring 68 x 68mm, clearing Intel's keep-out zone cleanly and only measures 35.6mm tall so the ICEKIMO 240W can be installed on SFF systems. The pump unit runs off a 3-pin connector, operating at 2000 RPM 12V DC rated at 12 litres-per-hour.
The hose attaches to the pump block directly on top unlike other AIOs which are on the side so motherboard component clearance is avoided.  Mounting support for each ICEKIMO 240W includes all AMD AM3+ or FM2+ motherboards as well as Intel LGA2011 and LGA115x sockets.
The base has flat copper contacts with microfin channels on the other side for efficient heat transfer. The radiator is a high-density fin unit with 18 fins-per-inch and measures 274×120×27mm.
The MSRP for the ICEKIMO 240W is $99.99. For more information, visit the product page: http://www.idcooling.com/Product/detail/id/86/name/ICEKIMO%20240W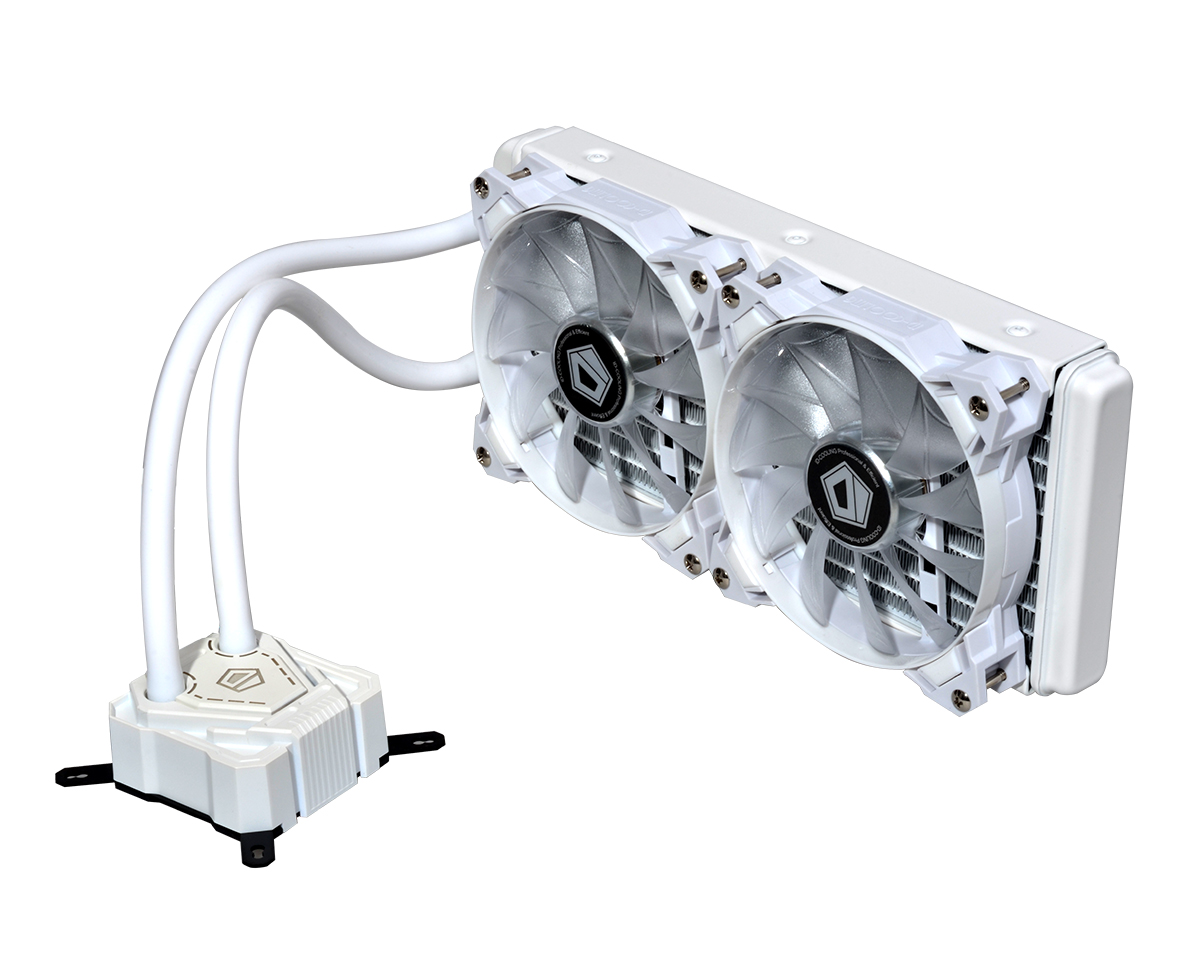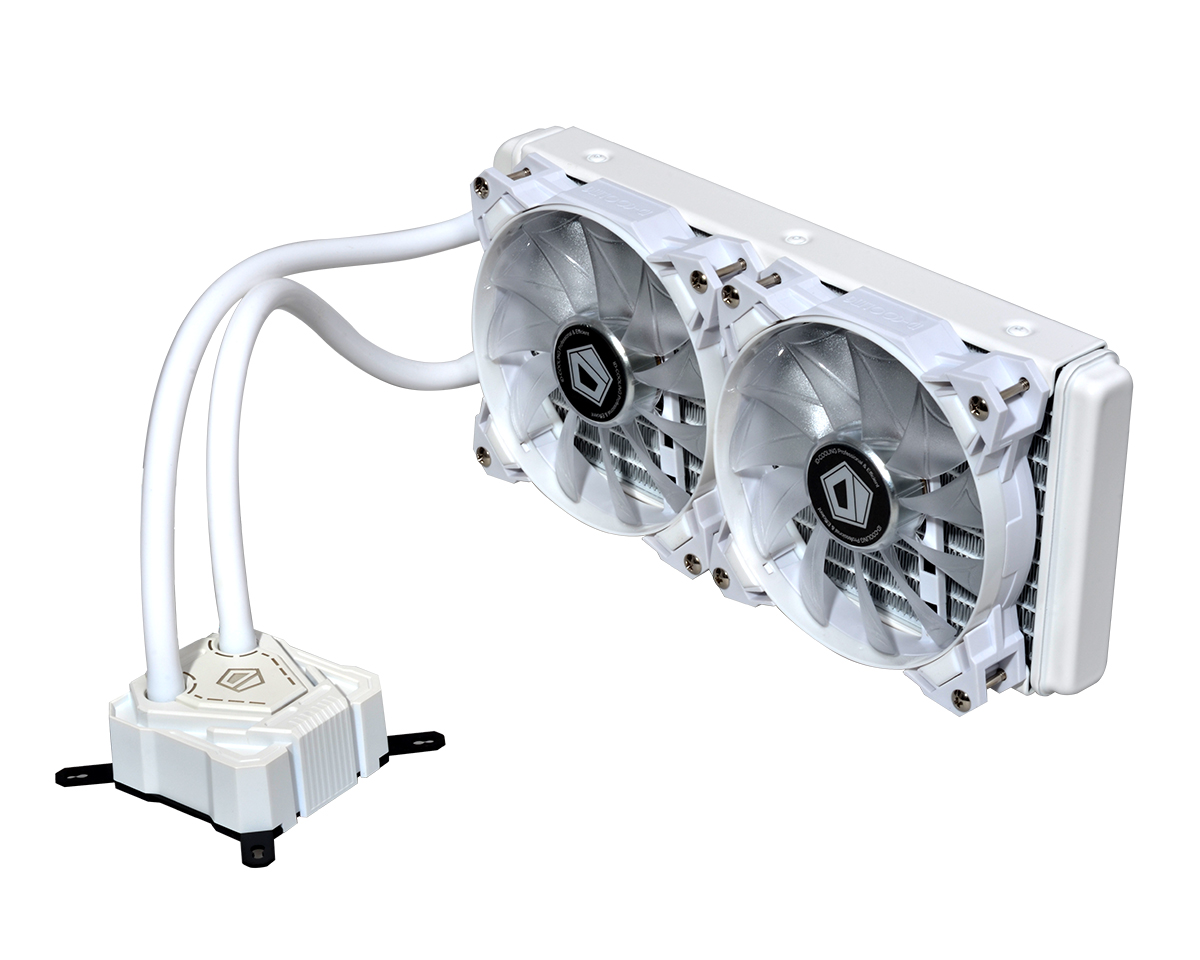 Specifications:
Compatibility
Intel LGA2011/1366/1151/1150/1155/1156
AMD FM2+/FM2/FM1/AM3+/AM3/AM2+/AM2
TDP
200W
Radiator Dimension
274×120×27mm
Tube Length
315mm
Waterblock Dimension
68×68×35.5mm
Cold Plate Material
Copper
Pump Current
0.25A
Pump Speed
2500RPM
Pump Bearing
Ceramic Bearing
Pump Life Expectancy
50,000 Hrs
Pump Noise Level
25dB(A)
Fan Dimension
120×120×25mm
Included Fans
2pcs
Fan Speed
700~1500RPM
Max. Air Flow
62CFM
Max. Static Pressure
1.78mmH2O
Noise
18~26.4dB(A)
Rated Voltage
12VDC
Operating Voltage
10.8~13.2VDC
Started Voltage
7VDC
Rated Current
0.25A
Power Input
3W
Bearing Type
Hydraulic Bearing