ID-COOLING, a cooling solution provider focusing on thermal dissipation and fan
technology research and production for over 10 years, released one new CPU Cooler with special
aluminum stick support technology, named SE-214X.
SE-214X is featuring the new Aluminum Stick Support Technology: one pure aluminum stick is
added rising from the base till all through the whole heatsink fins. This design provides firm
structure of the heatsink and also enables the base to contact the CPU surface more tightly due
to the force of the aluminum stick.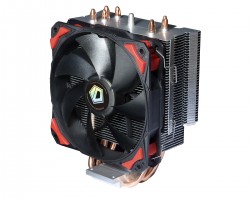 4 pieces of 6mm heatpipes are flattened to touch the processor directly so as to draw the heat
right away and conduct it to the heatsink fins. The heatsink set is carefully designed to
accommodate high memory slots.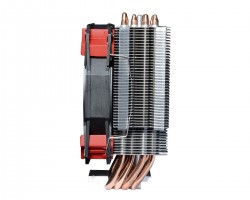 One 120mm PWM fan is included to help dissipate the heat away from the heatsink. Running at
the speed of 800-1800RPM, the noise level is controlled between 16.2 and 29.2dBA. On each
corner of the fans, rubber noise dampeners are placed across the frame to absorb operation
A full set of metal installation kit is included for safe and sound installation for both Intel and
AMD platforms. All mainstream CPUs are supported: Intel LGA2011/1150/1155/1156 and AMD
FM2(+)/FM1/AM3(+)/AM2(+).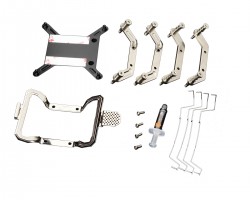 The MSRP of ID-COOLING SE-214X is set at 29.99USD. If you're looking for more information, you
can visit www.idcooling.com.