Article Pages:
« Page 4
Conclusion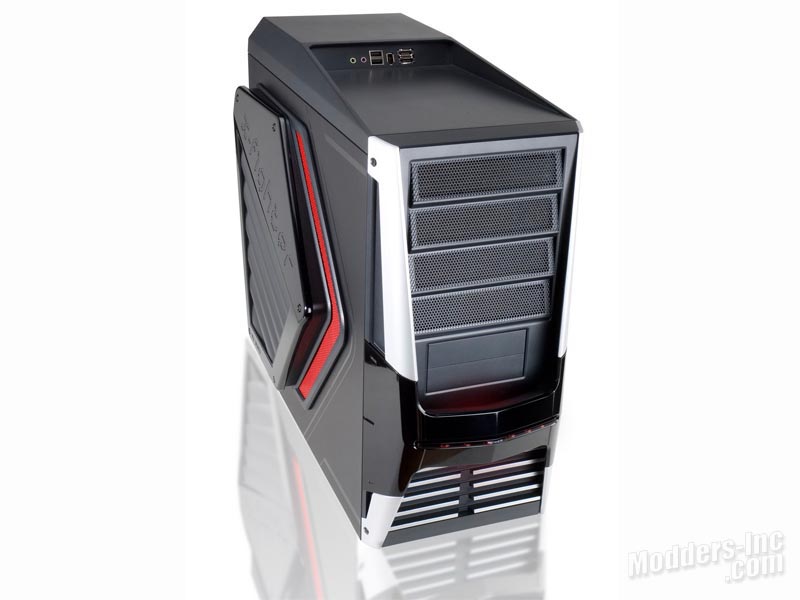 Overall the In Win X-Fighter is a nice looking chassis that offers some great features. I do feel that it is a bit limiting on what hardware can be installed. As I noted, I installed IDE drives and had to source my own brackets to get by. It also accepted a larger PSU which was nice. I don't think I would try to build a full on gaming rig in the X-Fighter though. Tossing in a couple of the longer video cards as well as extra hard drives for game storage would give us a ton more cables to deal with and even less room to do it in. Now if your planning on doing a Micro ATX build in it, and you're not pushing the latest monstrous video card the X-Fighter would be and admirable selection. The In Win X-Fighter is currently listed for 135.99 @ New Egg which to me seems a little pricey. Even though it has some nice unique features, I have a feeling consumers might pass on it to save a few bucks.
Pros

---

Cons

---

+ Unique design.
+ Adequate airflow.
+ Mostly tool-less.
+ Removable dust filters.

– A bit on the pricey side.
– Long video cards will be tight.
– Side panels are tough to install.
– No cable management.