Contest
In Win Announces 'Mod in Taiwan 2.0' Case Modding Event
Modding the In Win 303 in a Design Competition Live Event
In Win Development Inc has announced the upcoming Mod in Taiwan 2.0 case modding event, which will feature both an online design competition, and a live case modding event hosted at In Win headquarters. The event will feature five international teams in collaboration with In Win's R&D team.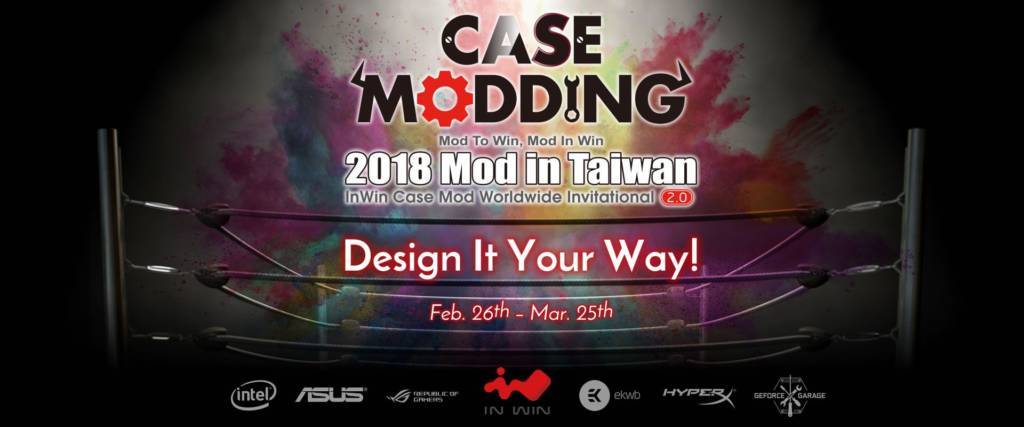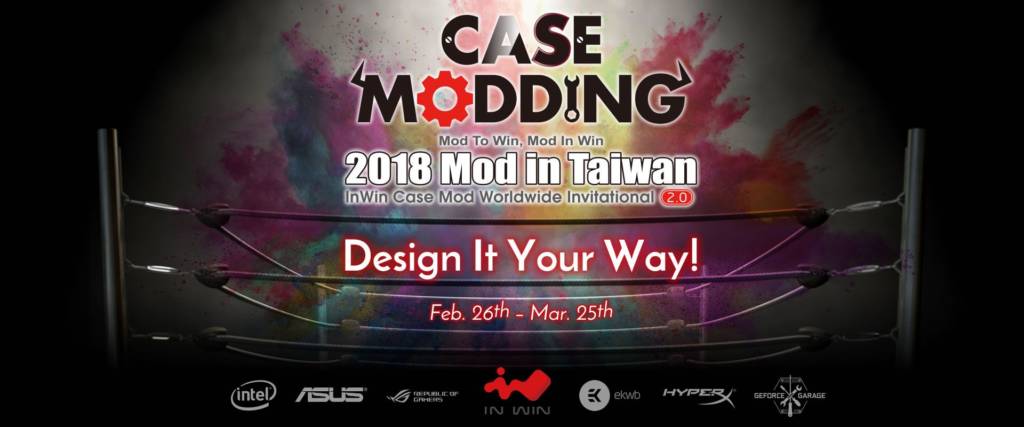 In Win 303 Design Competition
Fans of In Win can now contribute to the design process with their own spin, and are invited to design a
new front and side panels for the popular In Win 303 chassis. Submit your ideas to the In Win website
during February 26 th through March 25 th , 2018. Everyone that has dreamed of designing their own PC case
is encouraged to submit a design. There are prize giveaways every week in addition to the winners' prizes.
After the event closes, two winners will be chosen: The In Win Choice selected by a panel of In Win judges,
and the Peoples' Choice, which is selected by representatives from our valued partners, professional
modders and public votes during March 26 th through April 15 th . Up to $12,000 USD worth of cash prizes and
hardware is up for grabs, including: computer chassis, motherboards, graphics cards and water-cooling
kits. It's a great opportunity to show off those design skills! The winner of the In Win Choice award will also
have their design produced and displayed during Computex 2018.
Mod in Taiwan 2.0: Live Modding Event
From April 16 th through 20 th , five modding teams will be invited to In Win headquarters to participate in a live
modding event. The event is an inventive and innovative collaboration between modding professionals/PC
enthusiasts and the In Win R&D team, with the aim of creating awesome new designs and fresh ideas. The
finished case mods will be on display at the In Win booth during Computex 2018.
For more information about the competition or the live modding event, please visit the In Win Mod in Taiwan
2.0 website at: https://mod.in-win.com/2018/en . In Win would also like to warmly introduce its premier
partners: ASUS Republic of Gamers, HyperX, Intel, NVIDIA, and EKWB r water cooling.
Modders-In was lucky enought to cover the entire event when it was held in 2016. What an awesome competion it was with some outstanding teams giving it all they had for 3 days. If you want to know more about the Mod In Taiwan event take a look at our videos from the 2016 live modding event at the In Win factory.