A Closer Look at the IN WIN 509 Gaming Chassis »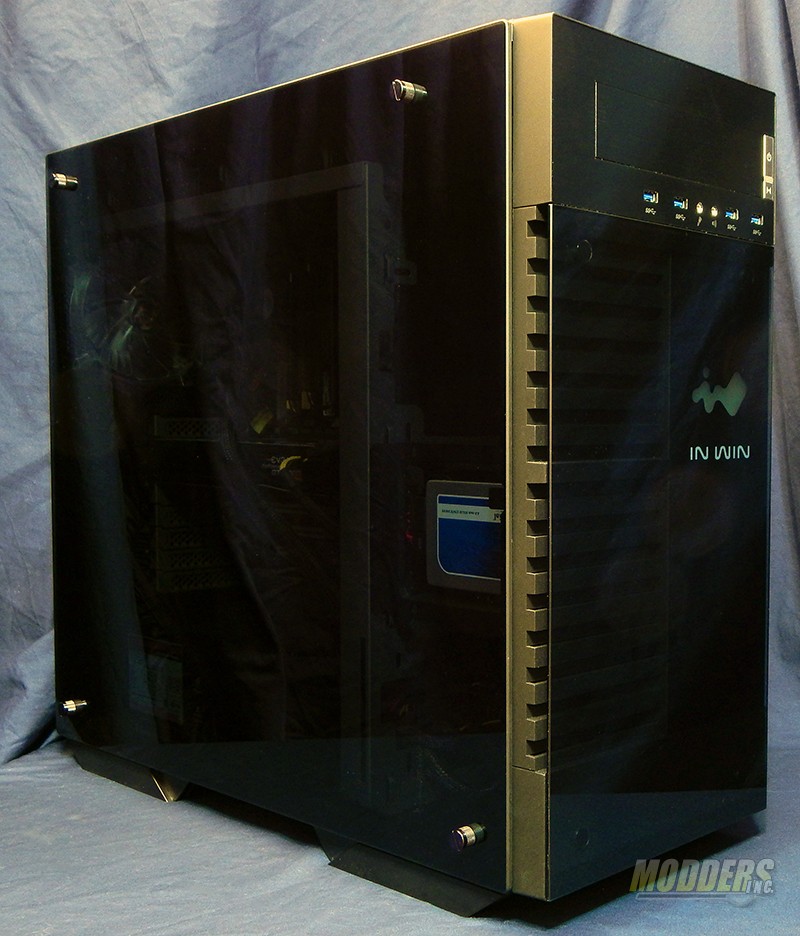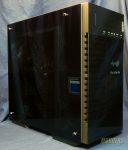 IN WIN, one of the leaders in PC Chassis, has reached for the stars and brought back the 509!  IN WIN began in 1985 and has grown into one of the leaders in computing Chassis, Power Supplies, Enclosures, and other peripheral products.  Not many companies are building Full Tower gaming cases, but that didn't stop IN WIN from building the 509 which looks to be a very versatile and elegant bare bones case.  I say bare bones because there are no fans included in this case.  The IN WIN 509 will support up to 8, yes, EIGHT 120mm or four 140mm fans of your own choice.  There are also many different variations with using water-cooling or self-contained liquid cooling systems along with a number of fans.  We will delve more into the specs of the 509 just a little bit later.  For now, let's get started with a full review of of the aesthetically pleasing IN WIN 509 Gaming Full Tower Gaming Chassis!
The 509 Gaming Chassis is one of nine full tower cases from IN WIN.   First impressions out of the box is this is one very heavy case. The box lists its net weight as 13.96KG. The case was well packed and wrapped in a black bag and securely supported on 8 heavy foam corners, the IN WIN 509 was well protected from any damage.
The 509 comes in two variations.  Both have the same specifications.  The main difference seems to be that one has the ROG Certified logo etched into the side tempered glass panel and has a red frame inside the case.  Our case is not the ROG certified case and has a grey frame inside, as you will soon see.
Specifications:
When  looking at the specifications below, you will find that there is an amazing amount of space inside this case.  From a 370mm video card capacity to a 188mm tall CPU cooling tower, the IN WIN 509 will support any size hardware you can throw at it.
This is a heavy case.  Once you have it built, you will not want to be moving it around much.  The 509 weighs in at a whopping 14 kilograms!
Model
509
Color
Black/Gray, Black/Red
Case Type
Full Tower
Case Material
SECC, Tempered Glass
M/B Compatibility
E-ATX (12″ x 13″), ATX, Micro-ATX, Mini-ITX
Expansion Slots
PCI-E x 8
Maximum Compatibility
VGA Card Length: 370mm
CPU Heatsink Height: 188mm
Front Ports
4 x USB 3.0
HD Audio
External Drive Bays
1 x 5.25″
Internal Drive Bays
5 x 2.5″/3.5″
– 3 x EZ-Swap
4 x 2.5″
Thermal Solution Compatibility
3 x 120/2 x 140mm Front Fan / 360mm Radiator (Remove bottom HDD bracket)
3 x 120/2 x 140mm Internal Fan / 360mm Radiator (Remove bottom HDD bracket)
1 x 120/140mm Rear Fan / 140mm Radiator
1 x 120/140mm Bottom Fan (Remove the HDD bracket)
Power Supply Compatibility
PSII: ATX12V and EPS12V
– Length up to 230mm
Product Dimension
(H x W x D)
527mm x 235mm x 578mm
20.7″ x 9.3″ x 22.8″
Product Dimension
(H x W x D)
with screw height
527mm x 245mm x 578mm
20.7″ x 9.6″ x 22.8″
Package Dimension
(H x W x D)
670mm x 635mm x 355mm
26.4″ x 25″ x 14″
Net Weight
14kg / 30.9lb
Gross Weight
16.6kg / 36.6lb