Article Pages:
« Intro
|
Page 3 »
A Closer Look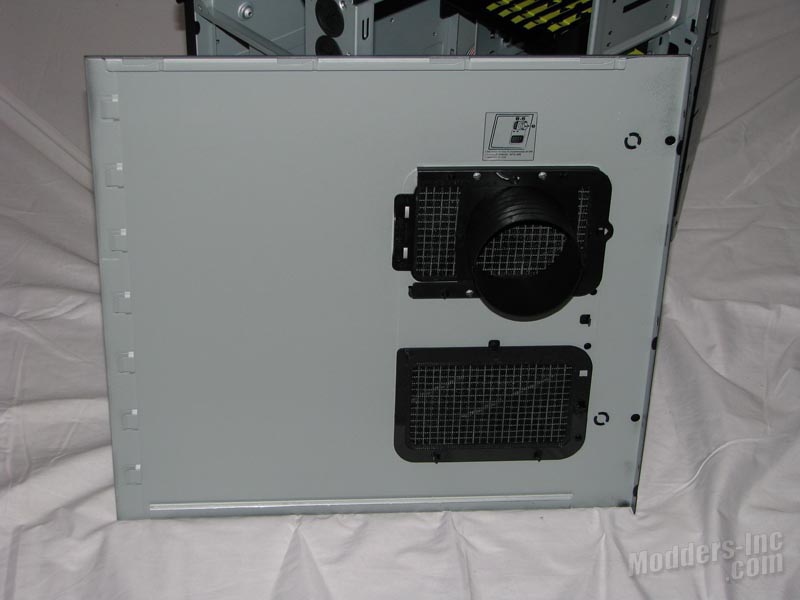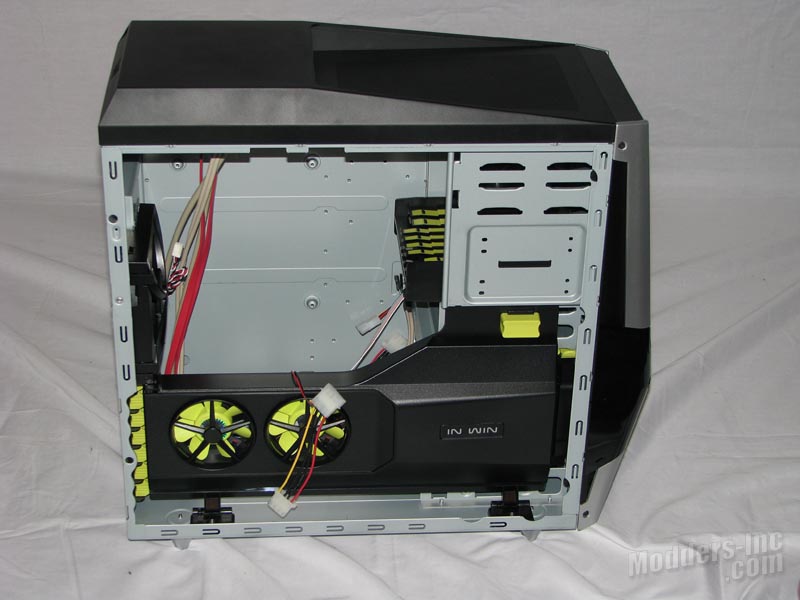 Pulling the side panel off was a bit shocking for me. I expected to find the entire vent area to be open allowing for a massive 200mm + fan, but instead I see a standard inlet duct for the stock style coolers and a small vent at the lower section. Looking at the right we see there are two 80mm fans mounted in a support brace along side where your video cards are going to be mounted.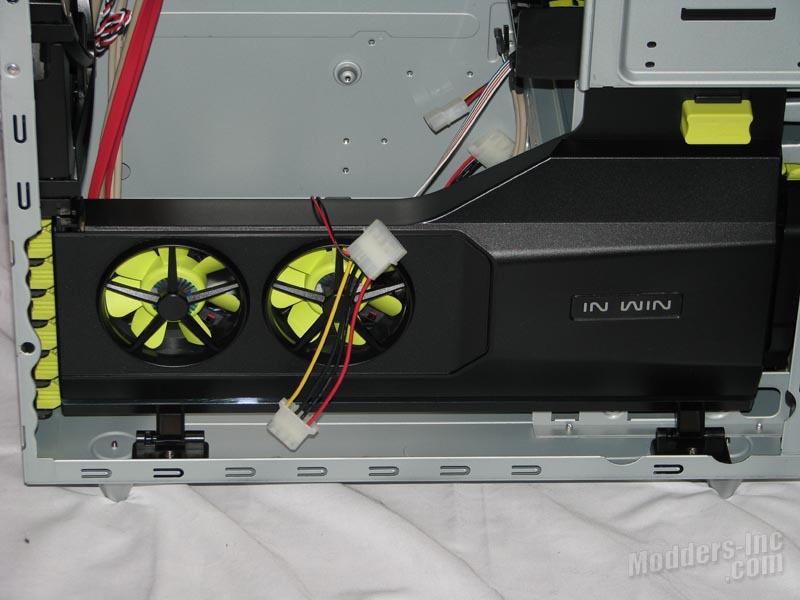 Even just sitting here looking at the two fans, I get the feeling that the vent opening just doesn't match up to them. Seems like the vent itself is going to be a little restrictive to me. Looking at the lower section of this support brace we see that it is hinged to the bottom of the chassis.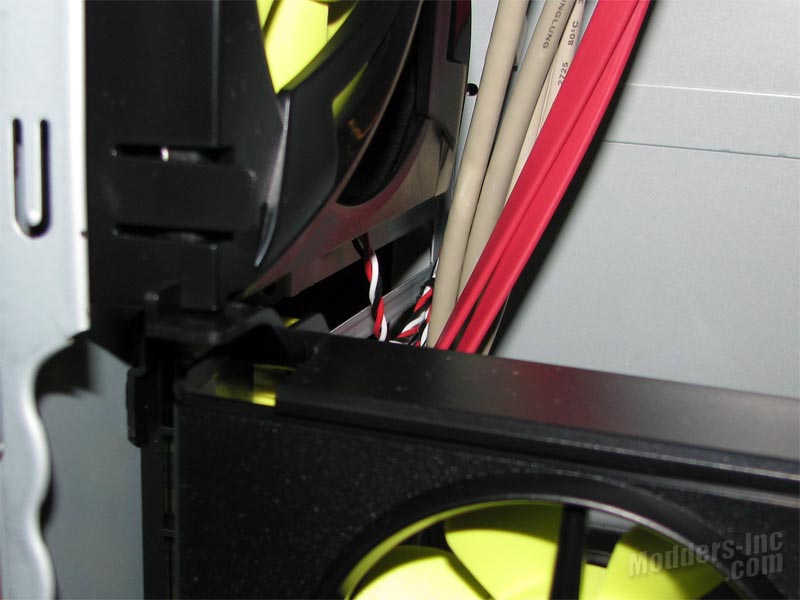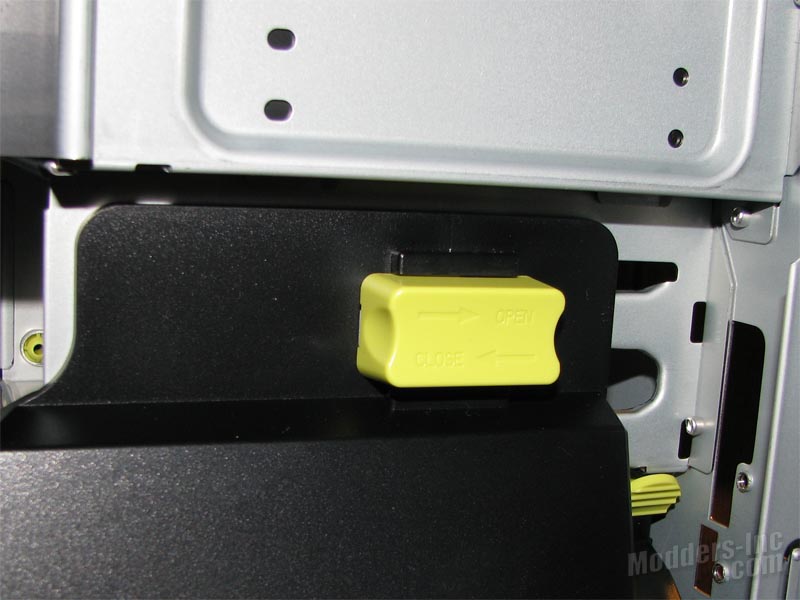 At the top left we have a little latch that catches on the rear 120mm exhaust fan mount, and at the far right we have a slide latch that locks into the 3.5″ external bay mount. I really like the fact that we are not looking at some ugly blue color but never expected to see yellow. I would have thought red by looking at the exterior of the chassis.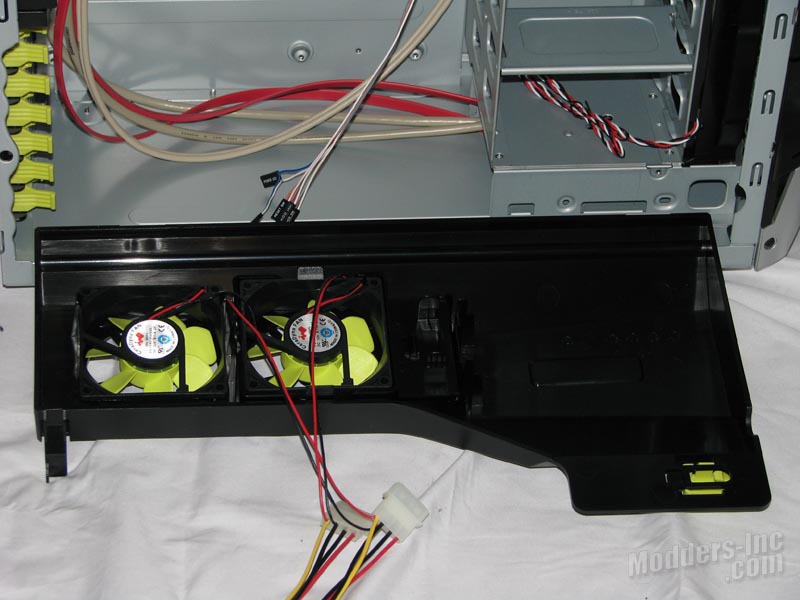 Here we have the support released and laid down. As a first impression this looks nice, but will it become an issue during the installation? We will just have to keep moving forward to find out.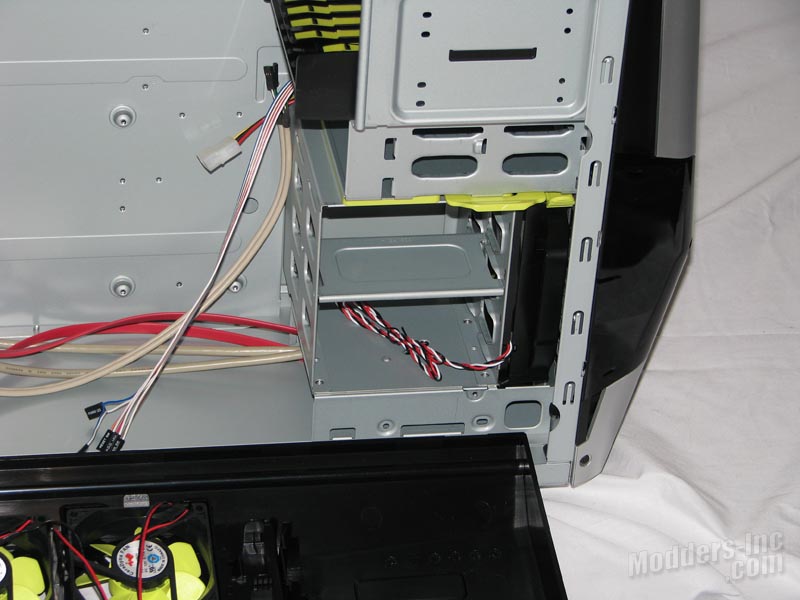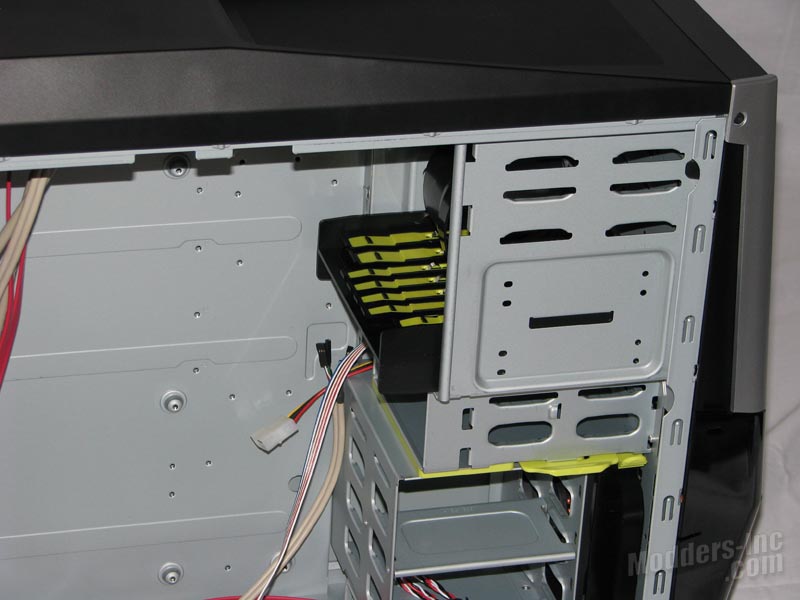 At the lower right corner we have the removable 3.5″ internal hard drive rack. The yellow plastic above it is the release tab, which allows you to access the front 120mm fan. Just above that we have the two external 3.5″ drive bays and the 4 5.25″ drive bays. The 3.5″ bays are all tool-less while only two of the 5.25″ bays are tool-less.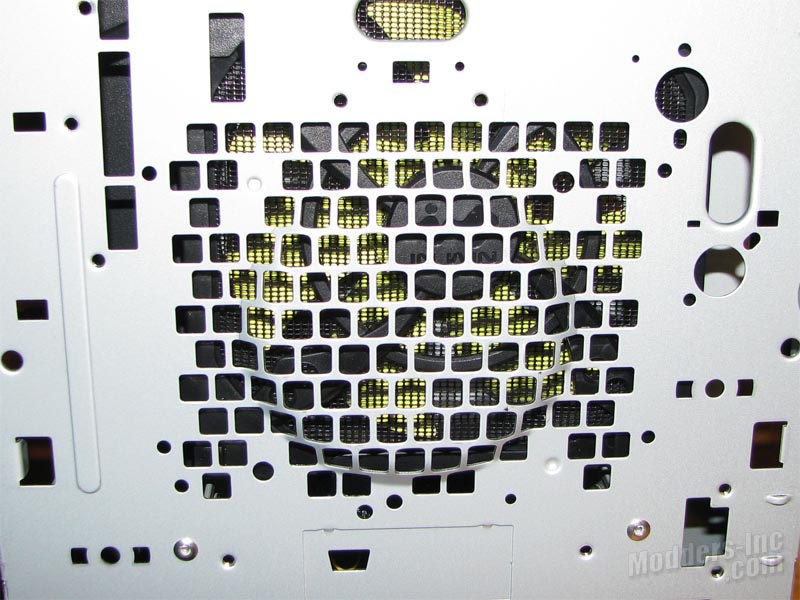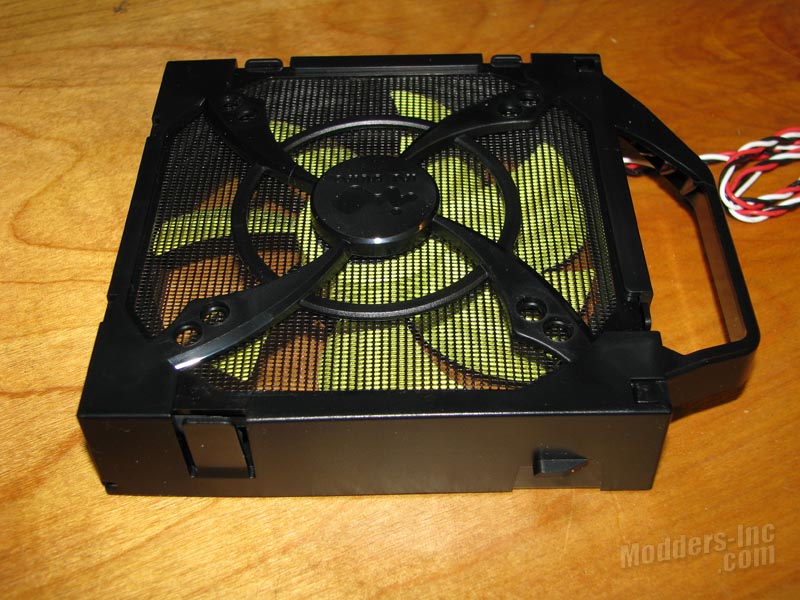 Here we have the front fan mount. Looking at the front of the chassis you can see that it's really meant for a 80mm fan. With a 120mm fan mounted in there, you have roughly 1/3 of it completely blocked off. This isn't going to help the airflow any, and will likely increase the noise you are going to hear from the front fan.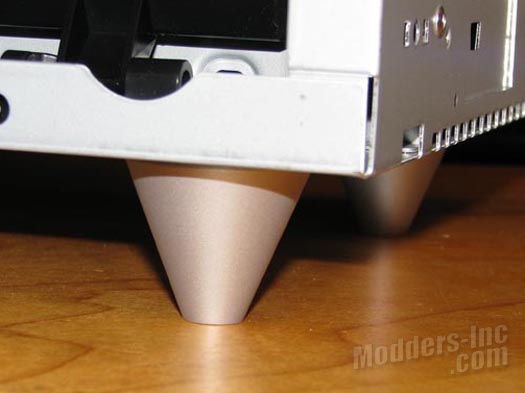 At the bottom of the chassis we find  the "triangular" case feet. I do like the look and the height that these provide. I was surprised to see  that they didn't have any kind of rubber inserts on the tips to help prevent the chassis from sliding around.
  Last we have a look at the included front panel connections for the X-Fighter. Left to right we have the Audio HD/AC 97, the IEEE 1394 (FireWire), the USB 2.0, and the two e-SATA connections.  Just to the right of those we can see the two molex y-adapters for the two side vent fans.