CPU Reviews
Intel Core I9 9900k Processor Review
The best gaming CPU in the world, or is it?
Packaging »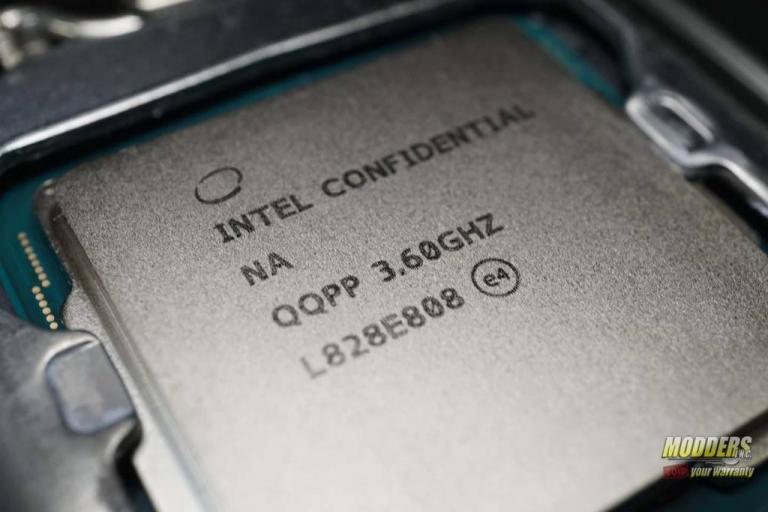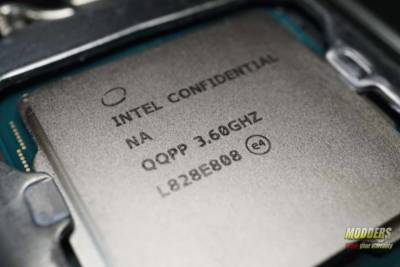 Since the inception of the Core Series of processors, the i7 was the flagship of Intel's line of desktop processors. Since the first generation, the top tier i7 was always a quad core chip with hyper-threading. That was until June 2017 when the rumors floating around reddit and forums everywhere became a reality with the release of the first Core i9 Processors with Skylake X and the i9 7900x. However, this was on Intel's enthusiast platform and came with a pretty hefty premium. The 7900x was the cheapest of the i9 processors. This is a 10 core, 20 thread beast that at launch, ran you about $1,000. Shortly after that, In August of 2017, Intel finally gave us a consumer processor with more than 4 cores. The i7 8700k was Intel's first consumer hex core processor. This 6 core, 12 thread processor was sold out everywhere, for months after its launch. It was one of the best generational performance increases since the launch of the first generation i7 920 in November of 2008.
On October 8th of 2018, Intel made waves again with the announcement of their first ever consumer grade i9 processor. We got our first look at the i9 9900k in New York, at Intel's fall desktop launch event. The 9900k is an 8 core, 16 thread processor with 16 MB if cache and up to 40 PCIe lanes. Its advertised as Intel's first processor capable of 5.0 GHz right out of the box. Its compatible with all 300 series motherboards, including Intel's new Z390 Chipset. Intel has also switched to what they call STIM, solder thermal interface material. In short, they are no longer using a tradition TIM or thermal interface material between the die and heat spreader. Instead, the heat spreader on the 9th generation processors are now soldered to the dye. This is supposed to increase thermal conductivity. But will it? Seeing the 9th generation and 8th generation are both on the same architecture, is it worth an upgrade to get two additional core?
Then, we also have to take into consideration the fact that AMD is finally giving Intel some serious competition with their second generation of Ryzen processors like the 2700x. Its pretty well known that Intel has AMD beat on IPC, in the overwhelming majority of games and Adobe apps such as Premier Pro. However, AMD is no slouch at all and does have one area in which they shine. That is price to performance. Especially when the i9 9900k is over $200 more than its AMD counterpart, the R7 2700x. So, what exactly is the benefits of choosing the i9 9900k over the 2700x, aside for Intel Optane support? We tested the 9900k head to head with the R7 2700x to answer that question, and many more. We've also included results from the i7 8700k, to see if its worth upgrading to the 9th generation, if you are already on the 8th. So, lets see how these three processors compared
Specifications and Features
i9 9900k
Essentials
Performance
# of Cores 8
# of Threads 16
Processor Base Frequency 3.60 GHz
Max Turbo Frequency 5.00 GHz
Cache16 MB SmartCache
Bus Speed 8 GT/s DMI3
TDP 95 W
Supplemental Information
Embedded Options Available No
Datasheet View now
Memory Specifications
Max Memory Size (dependent on memory type) 64 GB
Memory Types DDR4-2666
Max # of Memory Channels2
Max Memory Bandwidth41.6 GB/s
ECC Memory Supported ‡No
Processor Graphics
Processor Graphics ‡Intel® UHD Graphics 630
Graphics Base Frequency 350 MHz
Graphics Max Dynamic Frequency1.20 GHz
Graphics Video Max Memory 64 GB
4K Support Yes, at 60Hz
Max Resolution (HDMI 1.4) ‡4096×2304@24Hz
Max Resolution (DP) ‡4096×2304@60Hz
Max Resolution (eDP – Integrated Flat Panel) ‡4096×2304@60Hz
DirectX* Support 12
OpenGL* Support 4.5
Intel® Quick Sync Video Yes
Intel® InTru™ 3D Technology Yes
Intel® Clear Video HD Technology Yes
Intel® Clear Video Technology Yes
# of Displays Supported ‡3
Device ID 0x3E98
Expansion Options
Scalability 1S Only
PCI Express Revision 3.0
PCI Express Configurations ‡Up to 1×16, 2×8, 1×8+2×4
Max # of PCI Express Lanes 16
Package Specifications
Sockets Supported FCLGA1151
Max CPU Configuration 1
Thermal Solution Specification PCG 2015D (130W)
TJUNCTION 100°C
Package Size 37.5mm x 37.5mm
Advanced Technologies
Intel® Optane™ Memory Supported ‡Yes
Intel® Turbo Boost Technology ‡2.0
Intel® vPro™ Platform Eligibility ‡Yes
Intel® Hyper-Threading Technology ‡Yes
Intel® Virtualization Technology (VT-x) ‡Yes
Intel® Virtualization Technology for Directed I/O (VT-d) ‡Yes
Intel® TSX-NI Yes
Intel® 64 ‡Yes
Instruction Set 64-bit
Instruction Set Extensions Intel® SSE4.1, Intel® SSE4.2, Intel® AVX2
Idle States Yes
Enhanced Intel SpeedStep® Technology Yes
Thermal Monitoring Technologies Yes
Intel® Identity Protection Technology ‡Yes
Intel® Stable Image Platform Program (SIPP) Yes
Security & Reliability
Intel® AES New Instructions Yes
Secure Key Yes
Intel® Software Guard Extensions (Intel® SGX) Yes
Intel® Memory Protection Extensions (Intel® MPX)Yes
Intel® OS Guard Yes
Intel® Trusted Execution Technology ‡Yes
Execute Disable Bit ‡Yes
Intel® Boot Guard Yes
Z390 Chipset Specifications
Essentials
Status Launched
Launch Date Q4'18
Bus Speed 8 MHz DMI3
TDP 6.0 W
Supports Overclocking 1
Supplemental Information
Embedded Options Available No
Memory Specifications
# of DIMMs per channel 2
Graphics Specifications
# of Displays Supported ‡ 3
Expansion Options
PCI Express Revision 3.0
PCI Express Configurations ‡ x1, x2, x4
Max # of PCI Express Lanes 24
I/O Specifications
# of USB Ports 14
USB Revision 3.1/2.0
Max # of SATA 6.0 Gb/s Ports 6
Integrated LAN Integrated MAC
Integrated Wifi Intel® Wireless-AC MAC
Supported Processor PCI Express Port Revision 3.00
Supported Processor PCI Express Port Configurations 1×16 or 2×8 or 1×8+2×4
Advanced Technologies
Intel® Optane™ Memory Supported ‡ Yes
Intel® vPro Technology ‡ No
Intel® ME Firmware Version 12
Intel® HD Audio Technology Yes
Intel® Rapid Storage Technology
Intel® Rapid Storage Technology provides protection, performance, and expand-ability for desktop and mobile platforms. Whether using one or multiple hard drives, users can take advantage of enhanced performance and lower power consumption. When using more than one drive the user can have additional protection against data loss in the event of hard drive failure. Successor to Intel® Matrix Storage Technology.
Yes
Intel® Rapid Storage Technology for PCI Storage 1.00
Intel® Smart Sound Technology Yes
Intel® Platform Trust Technology (Intel® PTT) Yes
Security & Reliability
Intel® Boot Guard Yes