System Benchmarks and Conclusion »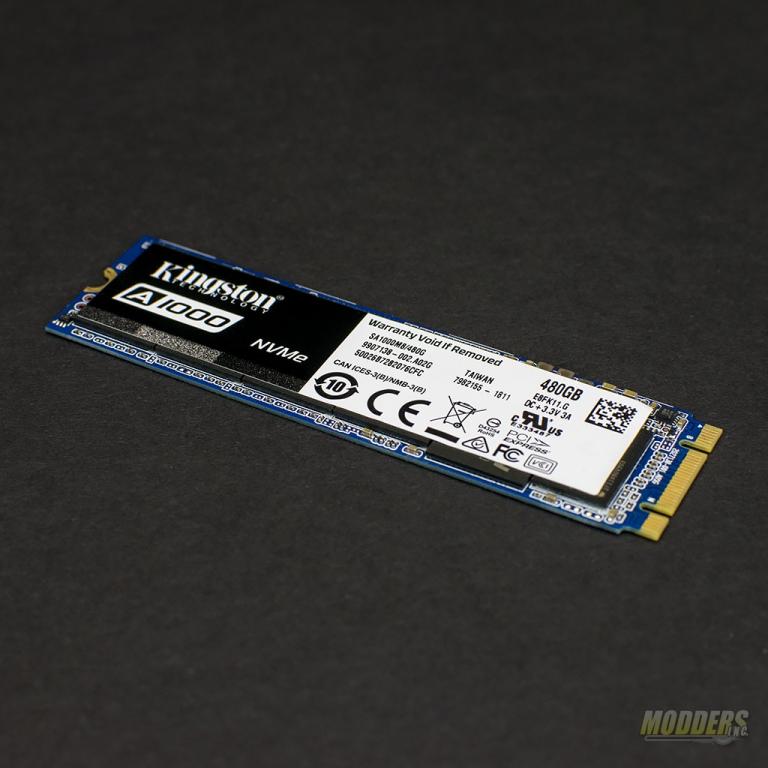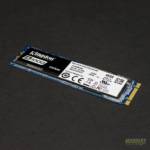 If you want speed, NVMe* is where it's at. NVMe provides significantly faster data transfer than SATA flash-based drives and, in some cases as much as 3 to 4x what SATA III can provide. Flash bases storage has been king in the desktop/laptop markets and how fast you want to do depends on how thick your wallet it. The Kingston A1000 looks to change that a bit.
The Kingston A1000 is an entry level NVMe drive and is aimed at cost-conscious consumers. The A1000 series comes in 240, 480, and 960 GB flavors. The drive boats ~1500 MB/s read speeds and 1000 MB/s writes speeds. The A1000 uses 2 lanes of PCIe vs. 4 lanes of other drives.  Solid State Drives (SSD) have really changed some of the was we've used our PCs. They are much faster than rotating drives and when used as a boot drive, boot times are reduced from a couple of minutes to a few seconds.
The A1000 SSD comes in a simple blister pack with the drive clearly visible. Internally, there is a key for Acronis' True Image software that will allow you to migrate your operating system or data drives to the A1000. There's not much packaging for a device that is just slightly larger than a stick of gum.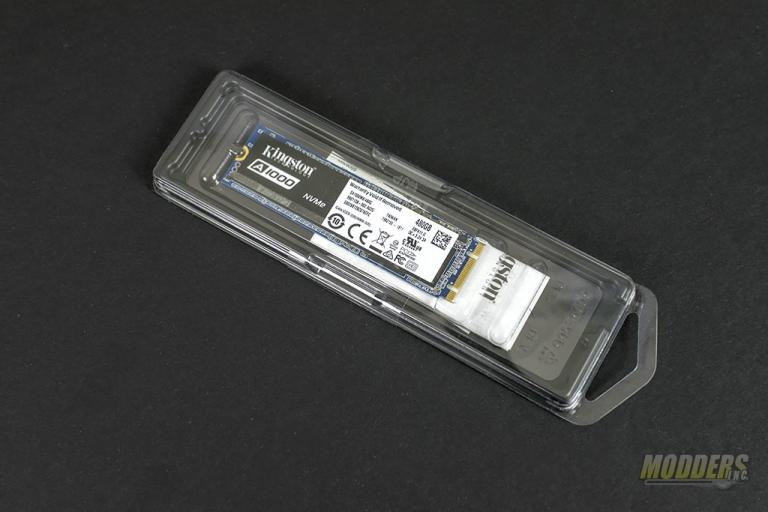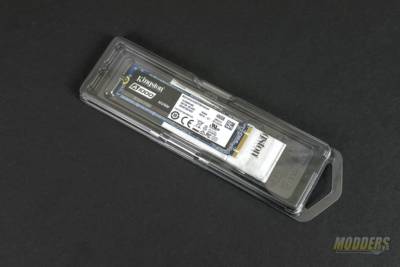 *NVMe is a host-controller interface designed from the ground up for optimal non-volatile memory storage performance compared to legacy AHCI (Advanced Host Controller Interface) devices, having reduced IO overhead, lower latency and more.
Features and Specifications
The A1000 is an M.2 2280 drive and installation is simple. Slide the connector end of the drive into the M.2 slot provided by the motherboard and secure the other end by screwing it down. If your motherboard comes with standoffs for the other lengths of SSDs, my recommendation is to remove them. You wouldn't want to short out your new drive. The backside of the drive is devoid of components.
Pulling back the sticker on the front reveals the Phison E8 SSD controller and the NAND flash used on the drive.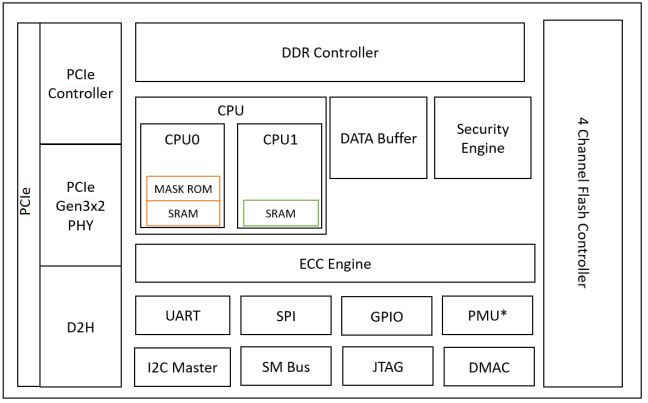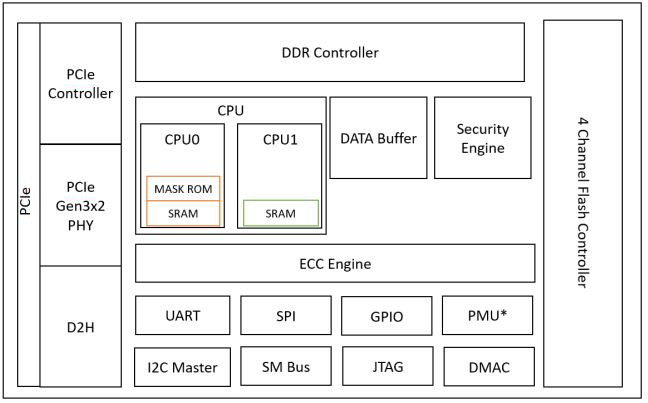 The controller on the A1000 is the Phison PS5008-E8 (or just E8 for short). Official specifications state the controller supports up to 1 TB drives with a 1600 MB/s read speed and 1300 MB/s write speed. Just above the  Phison E8 is Kingston's 4GB DDR3L buffer.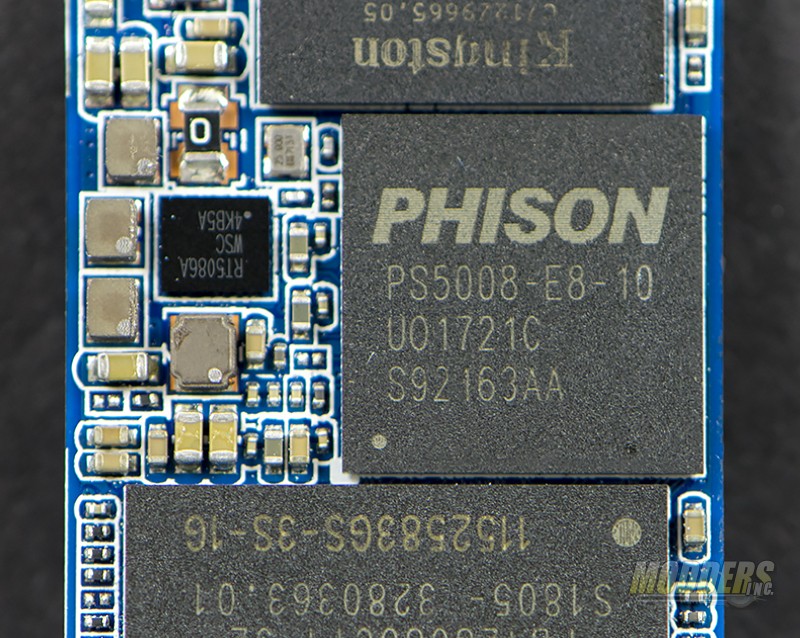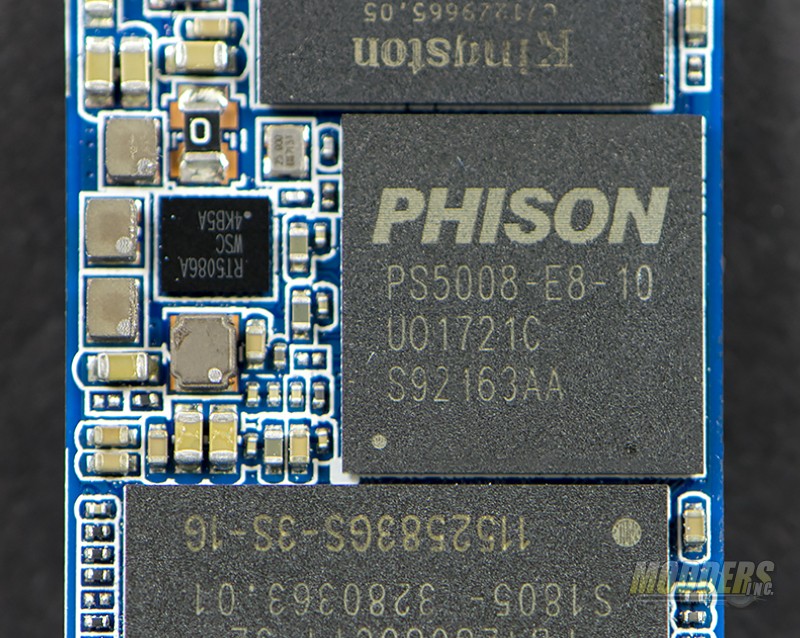 The front of the drive is covered with Kingston's sticker. This covers the entire length of the drive and covers the NAND, controller, and DDR3l chips. The drive will be installed with the sticker facing up.