News and Articles
Maelstrom D5 Reservoir Announced by Swiftech
Reservoir and Pump in four different sizes
The new Swiftech Maelstrom D5 Reservoir features a smooth single profile square design. It is
available in 4 different lengths: 50mm, 100mm, 200mm, and 300mm. With four different
sizes to choose from, the Maelstrom D5 Reservoir can fit into any custom liquid cooling
build.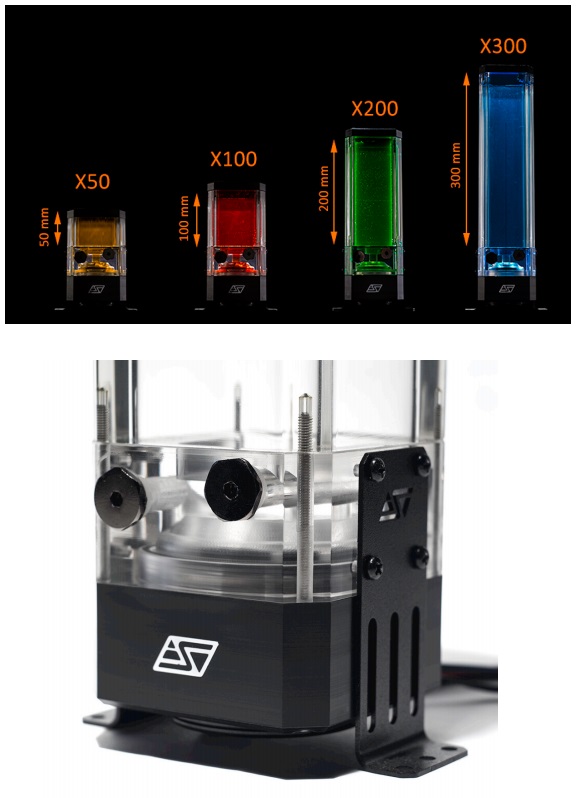 Swiftech's choice of pump for the Maelstrom D5 Reservoir is the award-winning
MCP655 / D5 PWM pump which has been the number one choice for Gamers,
Overclockers, and Modders alike.
Every model comes with built-in ALED lighting which is compatible with Swiftech's
IRIS Technology (Swiftech's Iris ECO controller available separately), which gives great
flexibility when it comes to building truly custom computers.
Swiftech's custom mounting brackets are used to install the reservoir into the chassis, and they are included in Swiftech's MCP655/D5 pump tops. These innovative and "Modder-oriented" bracket allows for both top and side panel mounting.
Pricing and Availability
MSRP
$145.95 – Maelstrom D5 X50
$149.95 – Maelstrom D5 X100
$159.95 – Maelstrom D5 X200
$174.95 – Maelstrom D5 X300
Malestrom D5 Reservoirs are now shipping to Swiftech Channel Partners worldwide.
They are also available on Swiftech's website: www.swiftech.com.