« Page 3
|
Page 5 »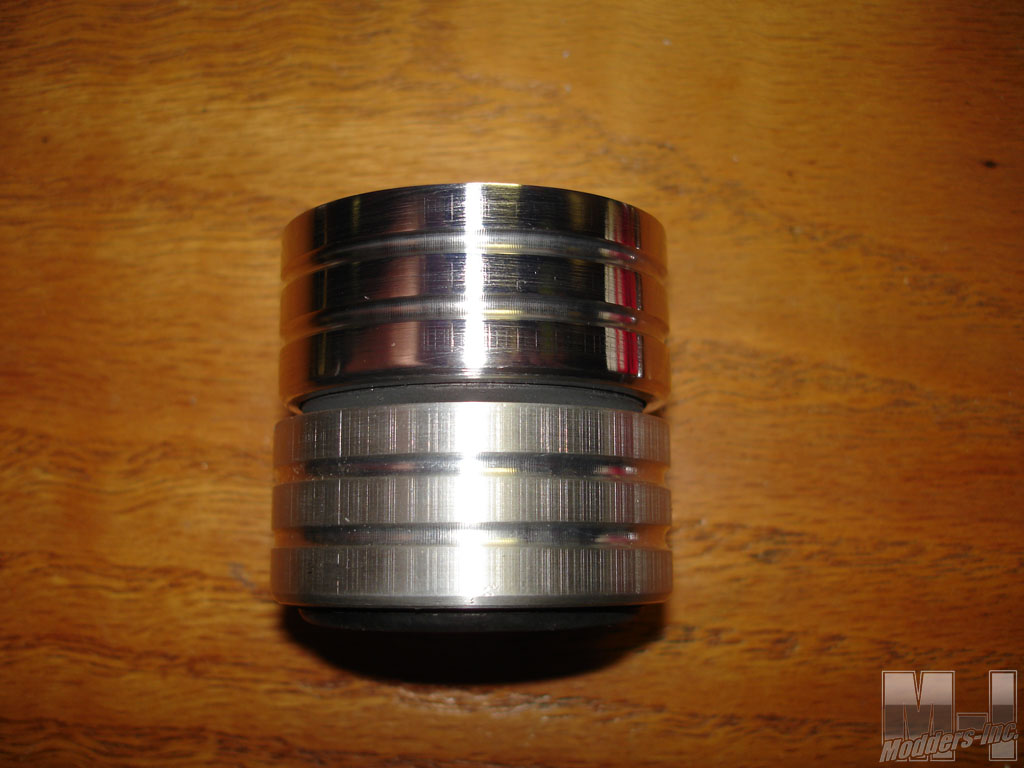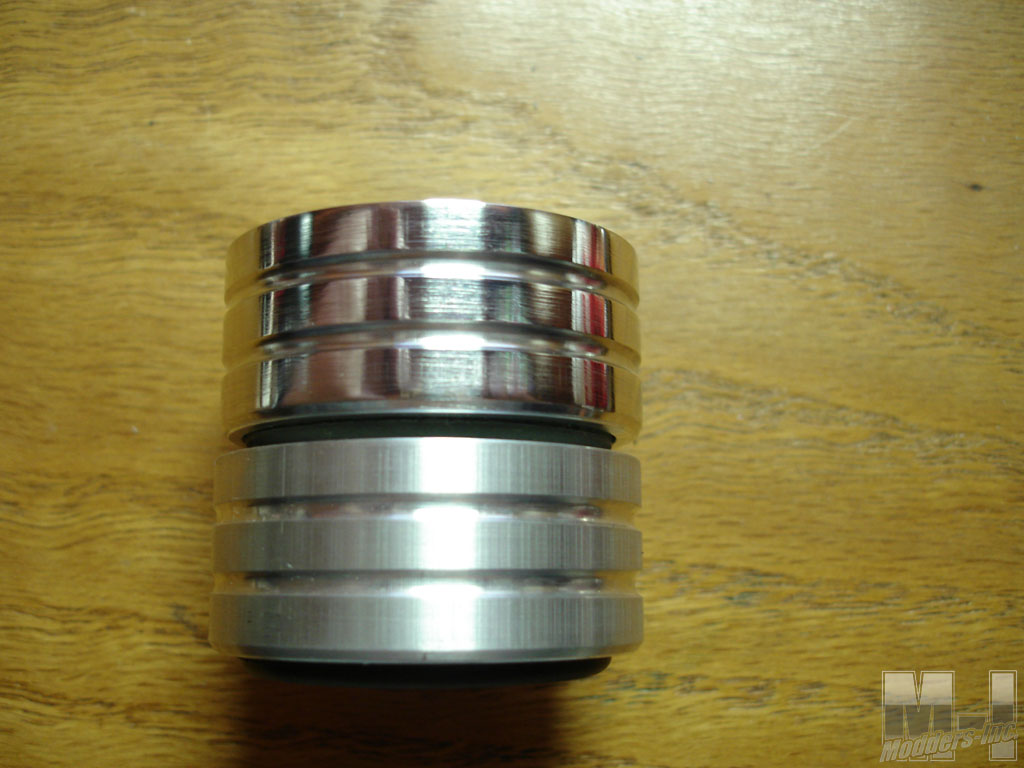 Seeing that I polished the other billet parts up for this mod, I had to continue the process on the case feet. Right? This was actually the easiest polishing process out of all of them. Seeing that the insert is rubber and the billet ring fits pretty snug on them I decided to the ol' drill for this step. I took a 3″ long bolt and placed one of the feet over it. I then threaded a nut on the bolt and tightened it down as tight as I could get it. Doing this allowed me to squeeze the rubber feet enough to make them expand against the outer billet ring, which will hold it in place while I sand and polish it.
     I then chuck the bolt / case foot assembly into the drill and dial the RPMs back to around 1000 RPM or so. I then held the drill in one hand resting on my leg and had a piece of sandpaper in the other hand. With the RPMs turned down on the drill I turned it on and locked it. I was then able to lightly apply pressure to the case foot with the sandpaper working my way from top to bottom. Once I achieved a smooth finish on the case foot, I changed over to the polishing rag with some Mothers Aluminum Polish on it. With in a couple of minutes you will have a result like the above photos show. Simply repeat the process till all four case feet are polished as shown below.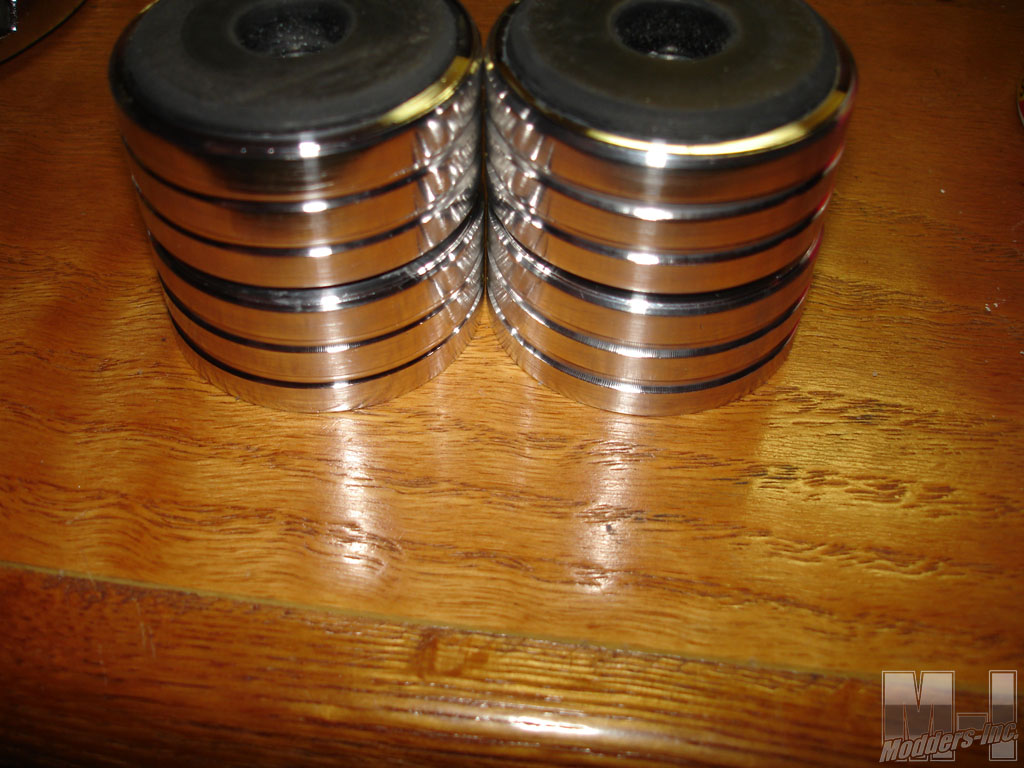 You can repeat the process using different grades of sandpaper working your way up to a mirror finish. The secret with polishing is just that. The more time you invest, the better the end result will be.