LAN parties are a lot of fun, especially if you're showing off your latest case mod. This fun comes at a cost however, and the experience can be pretty harsh on both you and your rig. After four years of exhibiting my mods at Quakecon, I have assembled the following list of must-haves for every event.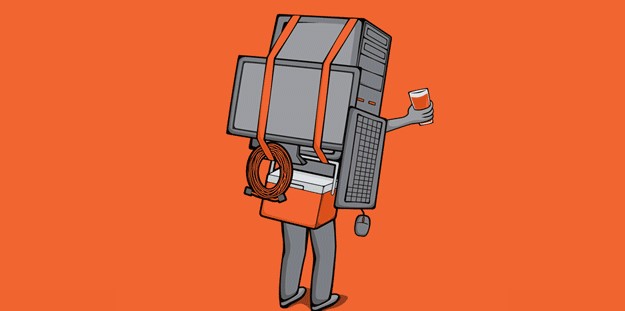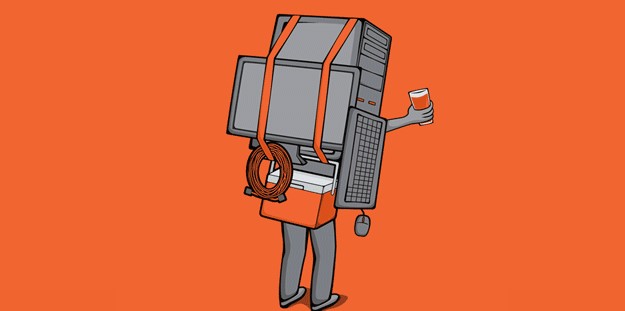 Maintaining your rig– The biggest threats to your case are transportation damage and environmental filth
Flashlight– Having a flashlight will make your life much easier. LAN parties are dark, but computer setup and maintenance needs light.
Cleaning wipes– You'll want these to keep your case free of fingerprints and dust, especially if you're in a competition. If you're especially unlucky, you might get chili splattered on your case (speaking from experience).
Tools- Think back through your case construction, and gather up any tools you might need to maintain your case. This especially applies to  niche tools like hex wrenches. Last-minute hardware store visits aren't very fun!
Carts or hand trucks– PCs and monitors aren't the easiest things to move. When transporting them, make sure they're wrapped with a protective blanket, and are held in place with bungee cords.
Maintaining yourself– Bring these if you're going to be running a booth or displaying a noteworthy case. Both situations will involve a lot of talking!
Refillable water bottle- It's easy to become dehydrated while speaking in the cold, low-humidity rooms where LAN parties are usually held.
Chapstick- Cold, dry room + talking = chapped lips
Claritin/ Loratadine- This is a tip I pulled from the Still Untitled podcast. Talking for days can make you very quickly lose your voice, and the antihistamine in Claritin helps reduce post-nasal drip. This helps your voice function longer, and reduces discomfort.
Ibuprofen/ aspirin- A couple of these pills only need a tiny amount of space, but can bring a world of relief if you need them.
FAQ sheet- It's easy to get burned out talking to people, especially if you're answering the same questions over and over. Bringing a FAQ sheet to display by your case or booth can help attendees quickly get the info they need, and save your time for the more unique and interesting questions.
This list is a good start, but far from comprehensive. Every event is unique, so I strongly recommend taking some time to consider everything you might need. Read any relevant forums, and think back to any past events you have attended.