« Software for the MSI Immerse GH70 Gaming Headset
Though a bit heavier than other gaming headsets, the MSI Immerse GH70 Gaming Headset sits quite comfortable.  I found both sets of ear piece covers to be easy to change out and comfortable to wear.  I had expected the leather ones to become hot and stuffy, but that was not the case for me.  Sound quality was very good.  Though I did find I had to run the volume on the software at max and the knob on the GH70 Gaming Headset at middle or higher to hear, but that could just be due to my aging ears.
I love the 7.1 Surround sound while in game.  All game sounds are clearer and direction is easier to determine.  Only issue that occurred for me was that when a character or a person you might be playing with, speaks.  There was quite a large echo effect.  Fortunately with the control near at hand its easy to switch back and forth.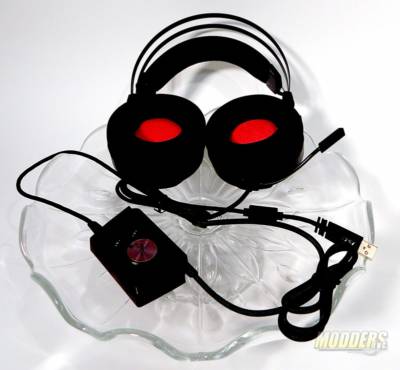 The mic is very flexible on its retractable stalk.  The sound quality is acceptable to converse with your gaming friends.  And if it is as well built as the rest of the MSI Immerse GH70 Gaming Headset, it should last the life of the device.
The RGB's are great!  My keyboard (not compatible with MSI Gaming Center unfortunately) has scrolling LEDs.  My gaming system has cycling LEDs.  Now my GH70 Headset has cycling LEDs!
At roughly $129.00 they rival much more expensive ones.  The MSI Immerse GH70 Gaming Headset may not make you a better gamer, but they will let you hear all the action and hopefully anticipate where that next zombie will come from.
I would have to say that MSI is living up to its mission statement.  "MSI GAMING is committed to providing gamers with innovative gaming rigs and an open community to share collective gaming wisdom.".  Whether you just purchase a great gaming headset such as the MSI Immerse GH70 Gaming Headset, or go for the whole suite of products that MSI has, you will be a winner.