Keyboards
MSI Vigor GK80 Gaming Keyboard
MSI Gets Mechanical
« A Closer Look
|
Conclusion And Final Thoughts »
Software And Extras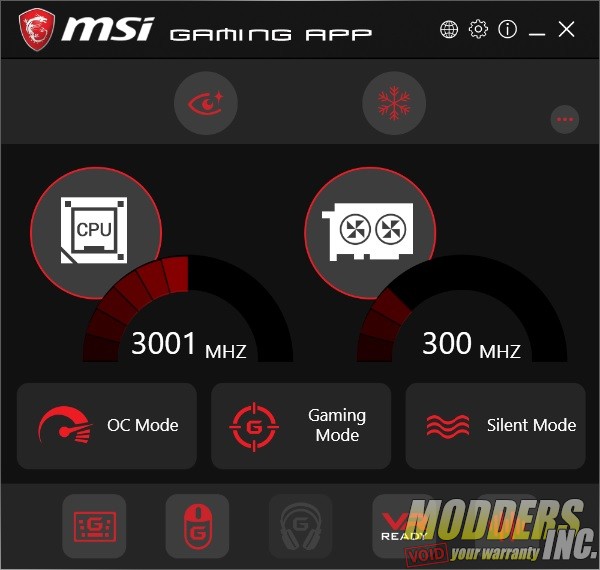 The MSI Vigor GK80 has a number of onboard function keys that let you cycle through preset LED effects and color patterns, or even create your own on-the-fly. If you'd rather do your color tweaking from a software utility, MSI's Mystic Light app and the MSI Gaming app are both easy to navigate and configure. There are even lighting presets for DOTA, first-person shooters, and MMORPGs.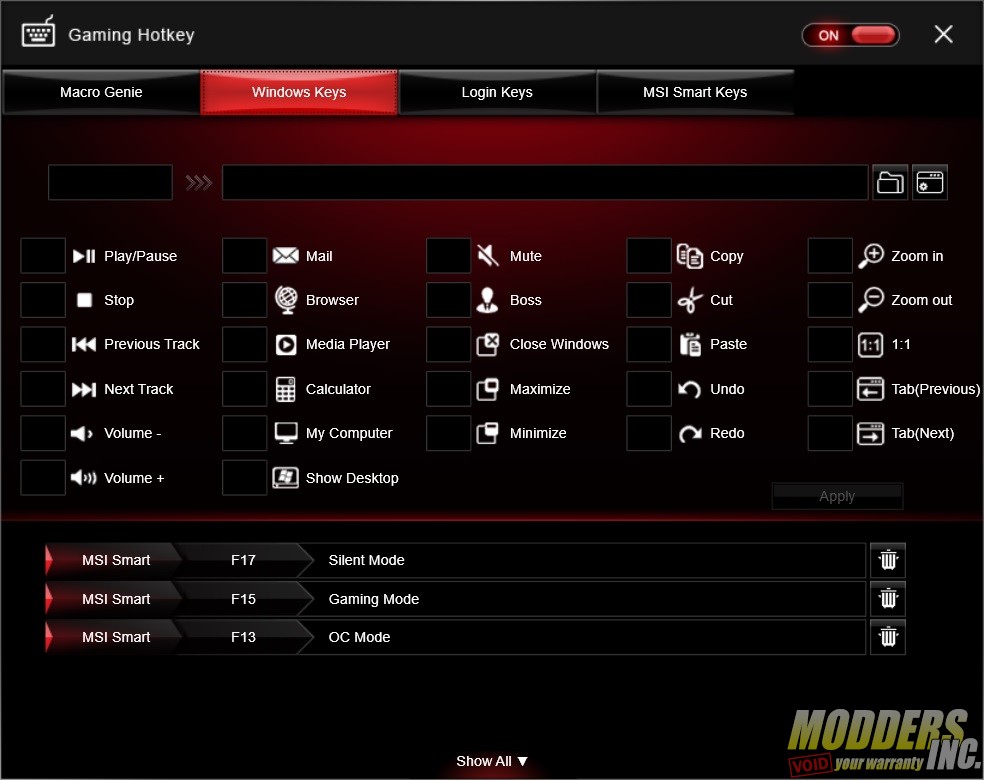 When you launch the MSI Gaming app, you'll also be able to tap into a handful of unique features that you won't find on other keyboards. If you also happen to be running an MSI Gaming motherboard and/or graphics card (as luck would have it, we are), then you can use the Function key (adorned with a dragon) plus the Insert, Home, Page Up, Delete, End, and Page Down keys to cycle between the Silent, Gaming, and OC modes for the respective components. You can also use the software to create macros, define function keys, and more.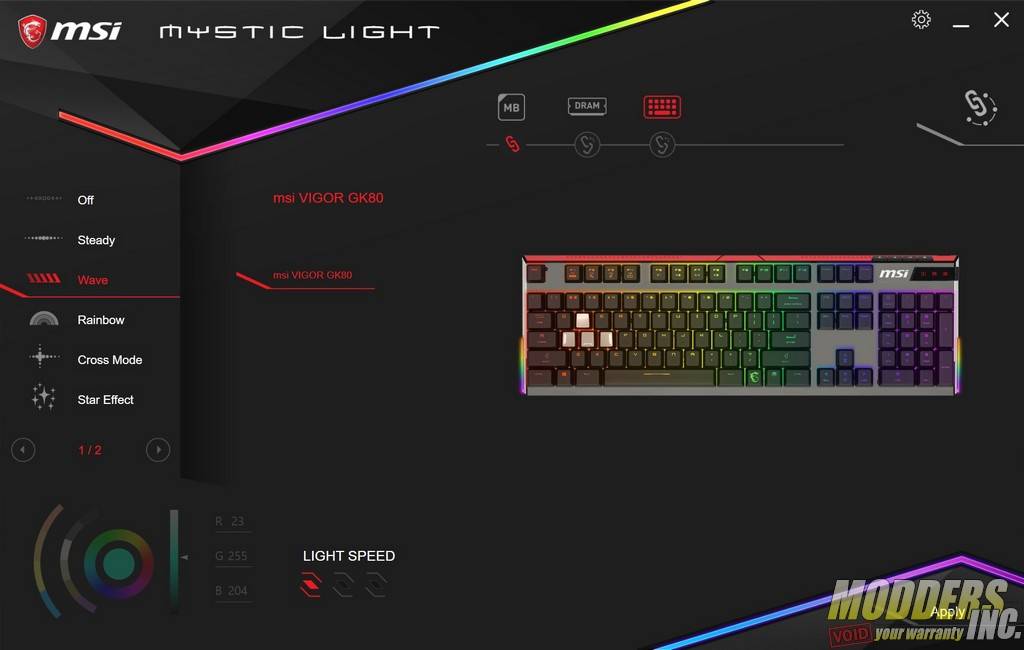 The MSI Mystic Light software was really built to let you sync all of your Mystic Light-compatible components, which lets you actually make your PC look the way you want it to. We were using a Cooler Master RGB closed-loop liquid cooler and a Sharkoon RGB mouse, though neither of these components appeared in the MSI software, so we're stuck juggling three different RGB-specific applications whenever we feel like a change of scenery. But when you get everything dialed in, the final effect is worth the effort.