Graphics Card Reviews
NVIDIA RTX 3070 Founders Edition Unboxing and Review
The little brother packs a solid punch
« Introduction to the NVIDIA 3070 FE
|
Final Thoughts on the NVIDIA 3070 FE »
Benchmarks
Testing Methodology:

There are many ways to benchmark GPUs. With these benchmarks our goal is to do two things: first to show the performance of the card and secondly to make them easy to replicate. With a similarly configured system, you should be able to get similar results to compare your current graphic card against. There will always be a variance from system to system.
All benchmarks will be running in 1080p resolution or higher where possible. Gaming benchmarks are being done with the Highest In-Game Preset.
Video Drivers supplied by NVIDIA were used during the testing of all video cards. An Intel i9-9900K with 32GB of Ram was used as the base PC for all testing done.
Synthetic Tests
3DMark is the standard that everyone uses when comparing your hardware to others. The free version offers a few ways to test your system. We like to use those benchmarks as well so you can see how your hardware does against what we are reviewing.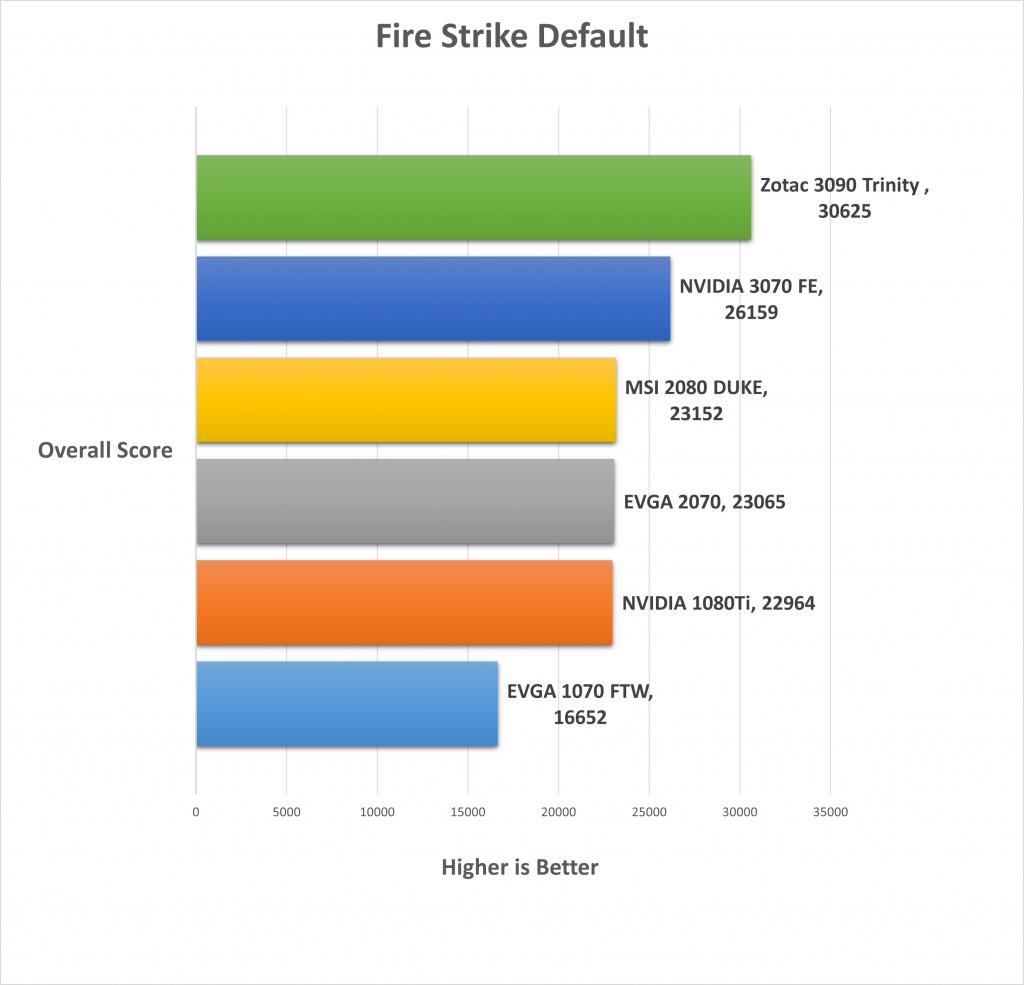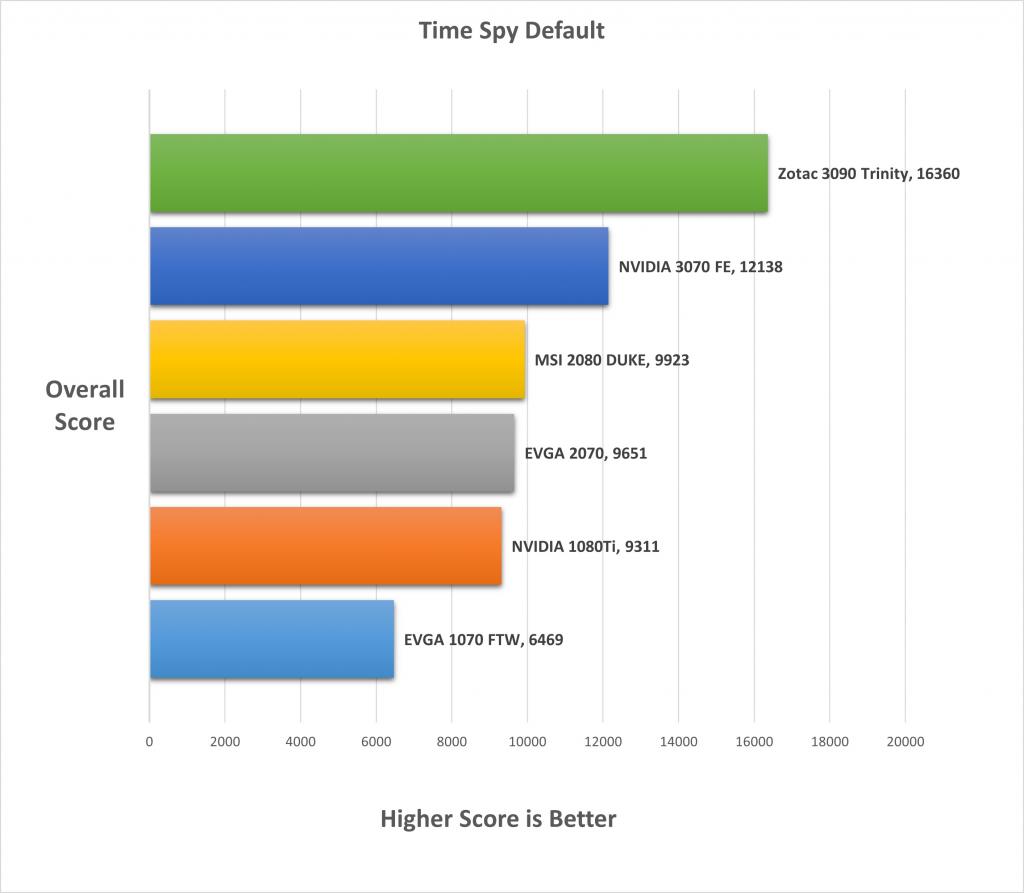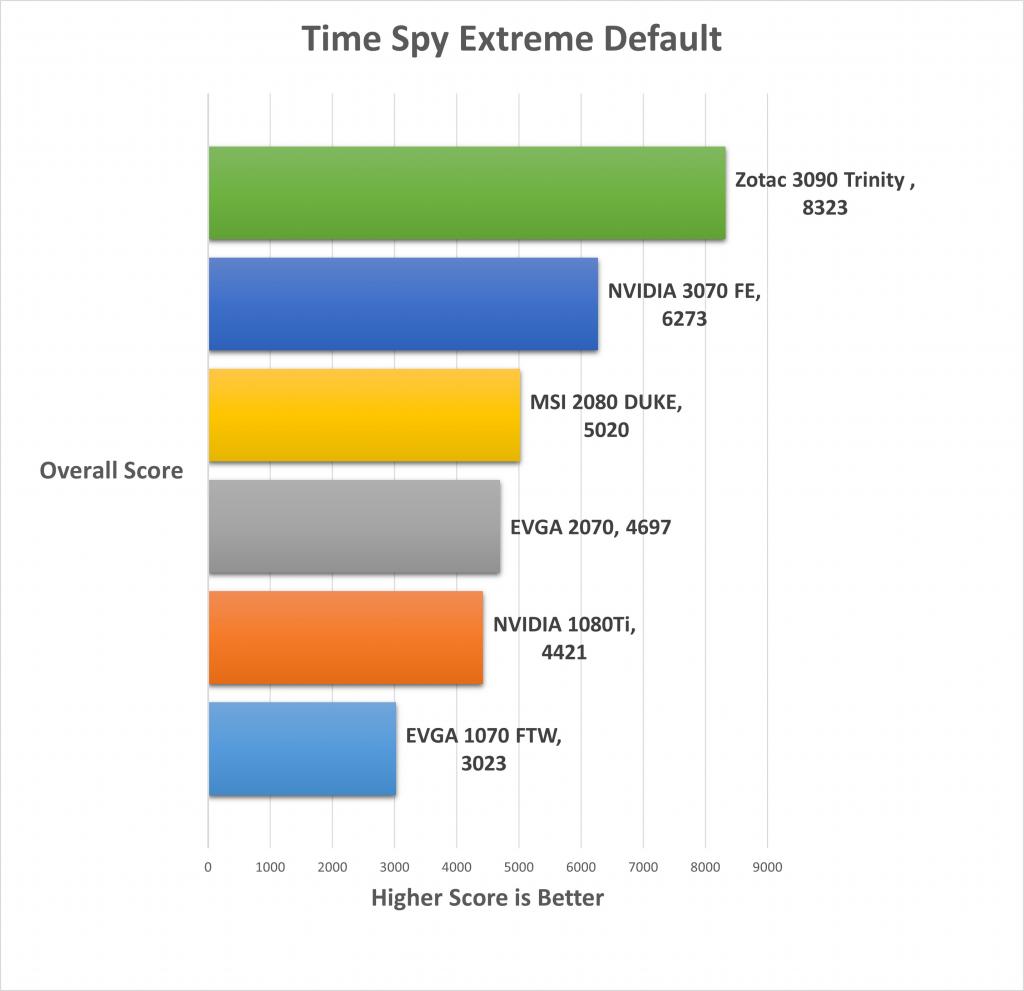 Superposition is another free benchmark that we like to use as it can put stress on your system in a few different ways and is very easy to.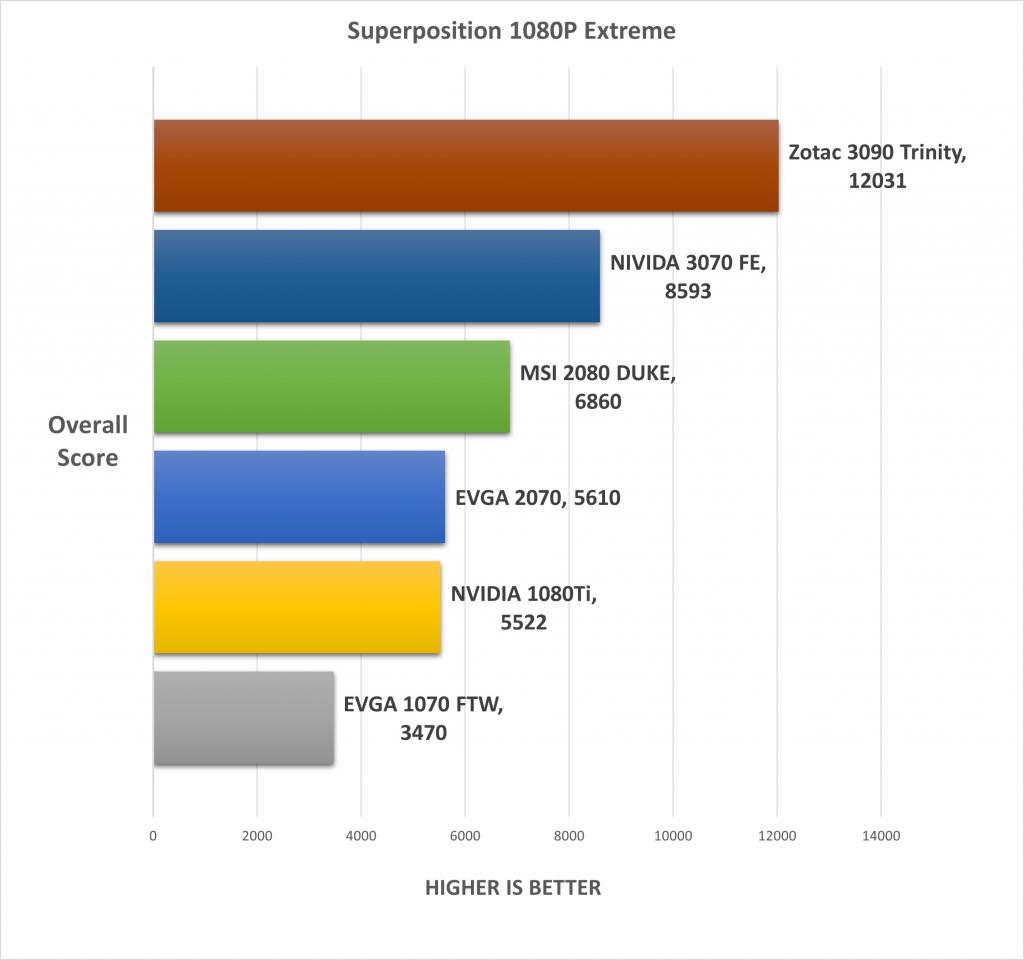 Game Testing
Metro Exodus is a first-person shooter video game with survival horror and stealth elements. Set in the post-apocalyptic wasteland of the former Russian Federation, the player must cope with the new hazards and engage in combat against mutated creatures as well as hostile humans.
Shadow of the Tomb Raider is an action-adventure video game developed by Eidos Montréal in conjunction with Crystal Dynamics and published by Square Enix.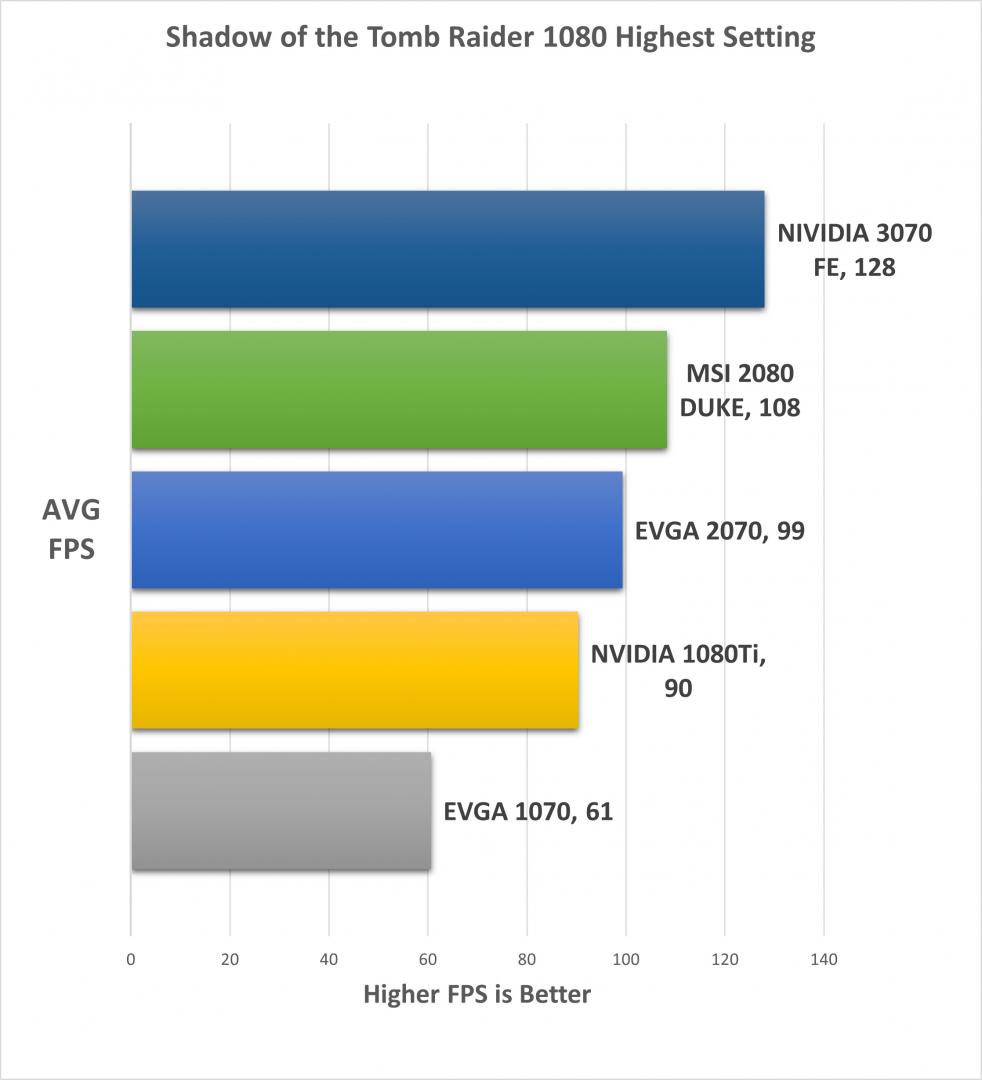 Borderlands 3 is an action role-playing first-person shooter video game developed by Gearbox Software and published by 2K Games.