Graphics Card Reviews
Nvidia GeForce RTX 2080 Super Review
The RTX 2080 Super is launching at $100.00 cheaper than the RTX 2080
A Closer Look At The Nvidia GeForce RTX 2080 Super »
Nivid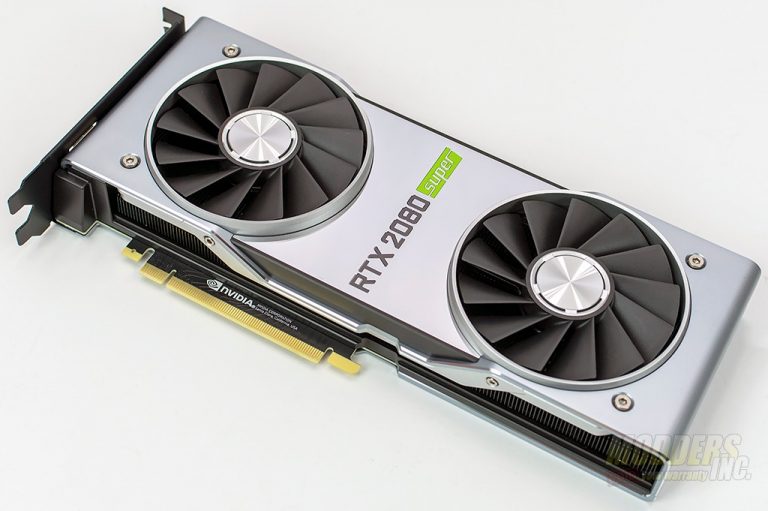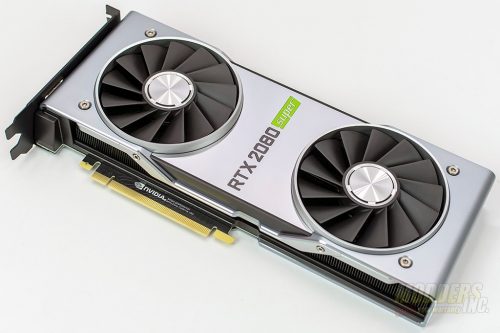 a recently dropped their Super line of RTX cards. The Super line up includes the RTX 2060 Super, RTX 2070 Super, and the RTX 2080 Super. The latter of which we'll be focusing on in this review. Refreshes are not a new concept and manufacturers need to keep products, especially new products, in front of the consumer.  With the launch of the RX 5700 series from the Red team, Nvidia needed something to counter their launch. Enter the Superseries cards. The RTX 2080 Super improves on the previous non-Super 2080 by increasing the CUDA cores, a slight boost in clock frequency, and a bump in memory bandwidth. The increase in performance gained by the increase in specifications also comes with an increase in power draw which is up from 215 watts on the RTX 2080 to 250 watts on the Nvidia GeForce RTX 2080 Super.  Performance numbers aside, the RTX 2080 Super is launching at $100.00 cheaper than the RTX 2080 which, is good news for those looking to upgrade. When I originally reviewed the RTX 2080, I was impressed by the performance in traditional rasterized games and even the performance in Raytraced games was good. I'll be interested to see how much performance Nvidia was able to squeeze out of the new RTX 2080 Super.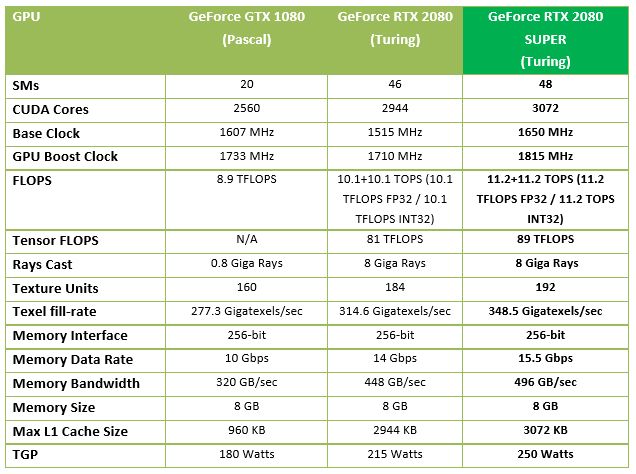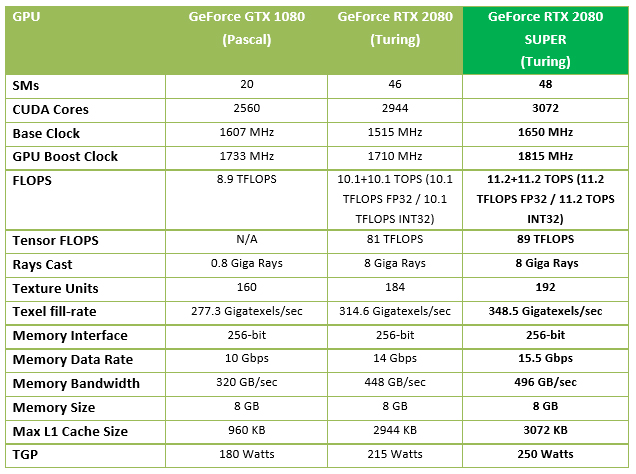 When you look at the specifications of the RTX 2080 super, you can see the Streaming Multiprocessors get a boost from 46 to 48, the CUDA cores bump up to 3072 from 2944. Memory bandwidth gets a boost to 496 GB/s. Tensor and RT cores get a boost as well. The RTX 2080 Super has 384 Tensor Cores as compared to the vanilla RTX 2080 at 368. RT cores go up to 48 on the RTX 2080 Super vs. 46 on the vanilla RTX 2080. Other notable changes are the texture units have risen to 192 and the L1 cache size is now 3072 KB.
The packaging for the Nvidia GeForce RTX Super has the standard green and black color scheme. Other than the series and specific model housed within, there's no other text on the box.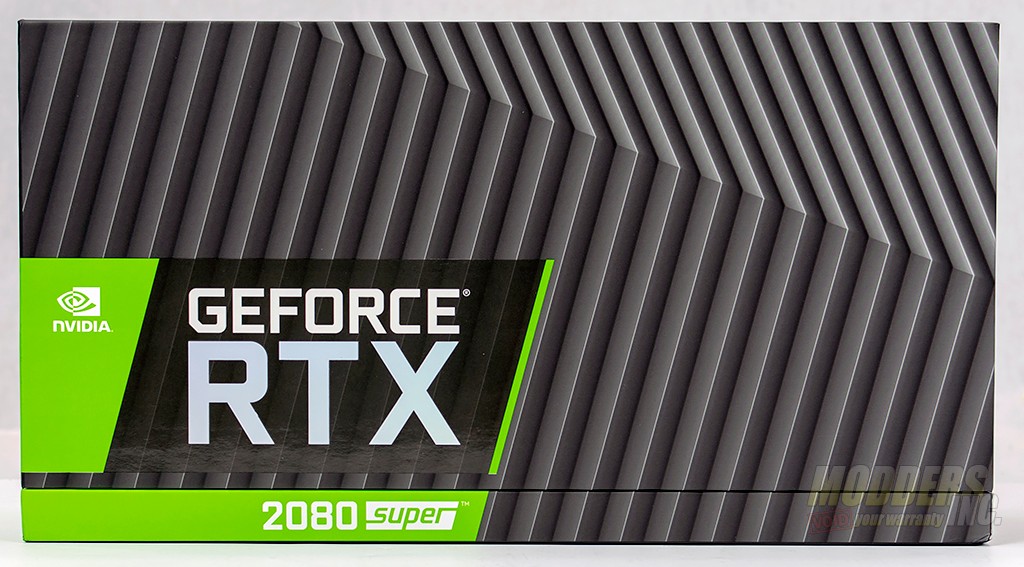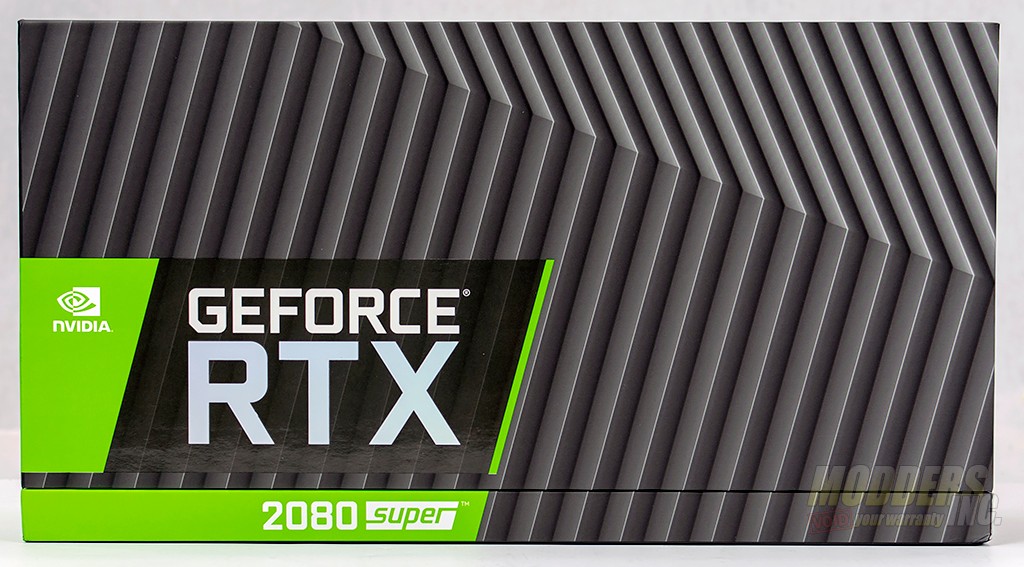 After lifting off the top, you'll be presented with the GPU.  The RTX 2080 Super sits in hard foam. There is a cavity formed for the card on both the top and bottom halves of the box. The GPU is wrapped in a protective plastic film to keep the card looking good.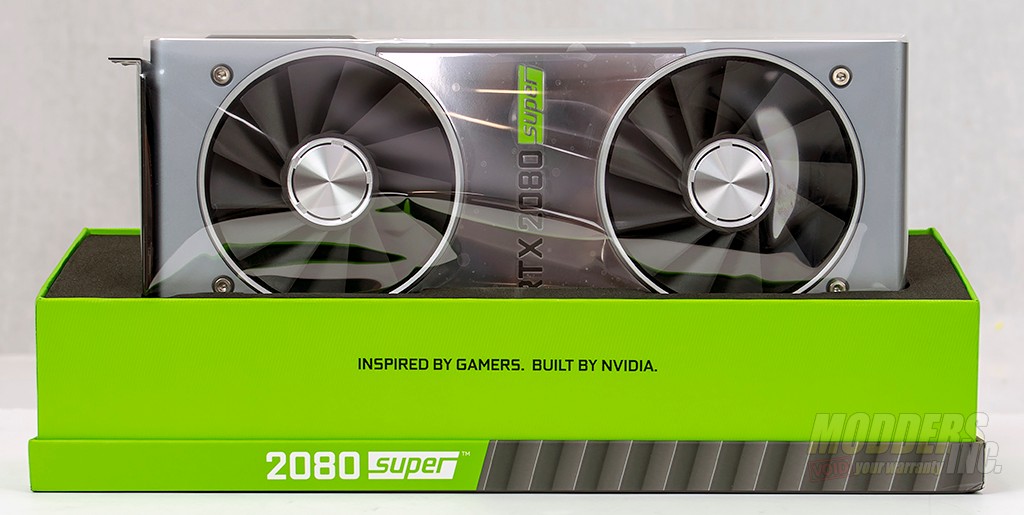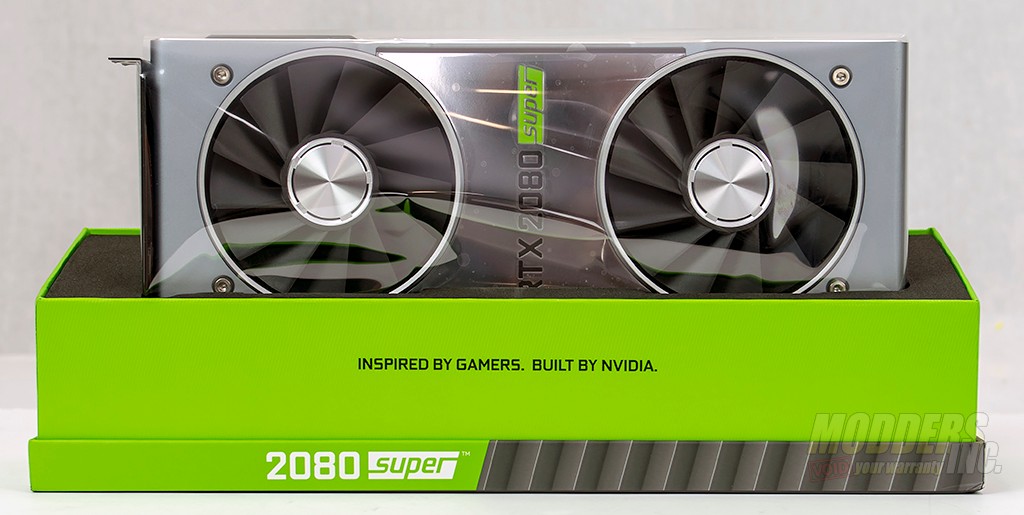 Included in the kit are a quick users guide, a warranty pamphlet, and a DisplayPort to DVI Adapter.