The DOKO Experience »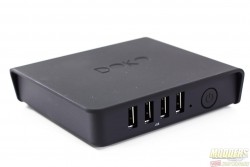 What took center stage at famed case manufacturer NZXT's suite at CES 2015 was not a chassis or even enclosure related but a small device barely larger than a 120mm fan. This device, dubbed the "DOKO" was unlike anything NZXT has offered before, aiming to deliver the convenience of your main PC not just to the living room but anywhere at home by streaming it over the home network.
[sc:sponsor sponsor="NZXT" product_link="http://doko.nzxt.com/" product_name="DOKO PC Streaming Device" product_price_link="http://amzn.to/1EbBwEu" product_price="$99.99″ ]
The NZXT DOKO is a compact PC streaming device that mirrors a host PC's function to an HDMI connected display be it games, movies or desktop function at 30Hz 1080p. Since it is compact the packaging is also equally small, housing the DOKO itself as well as a network cable and power adapter with single sheet of paper containing the setup instructions.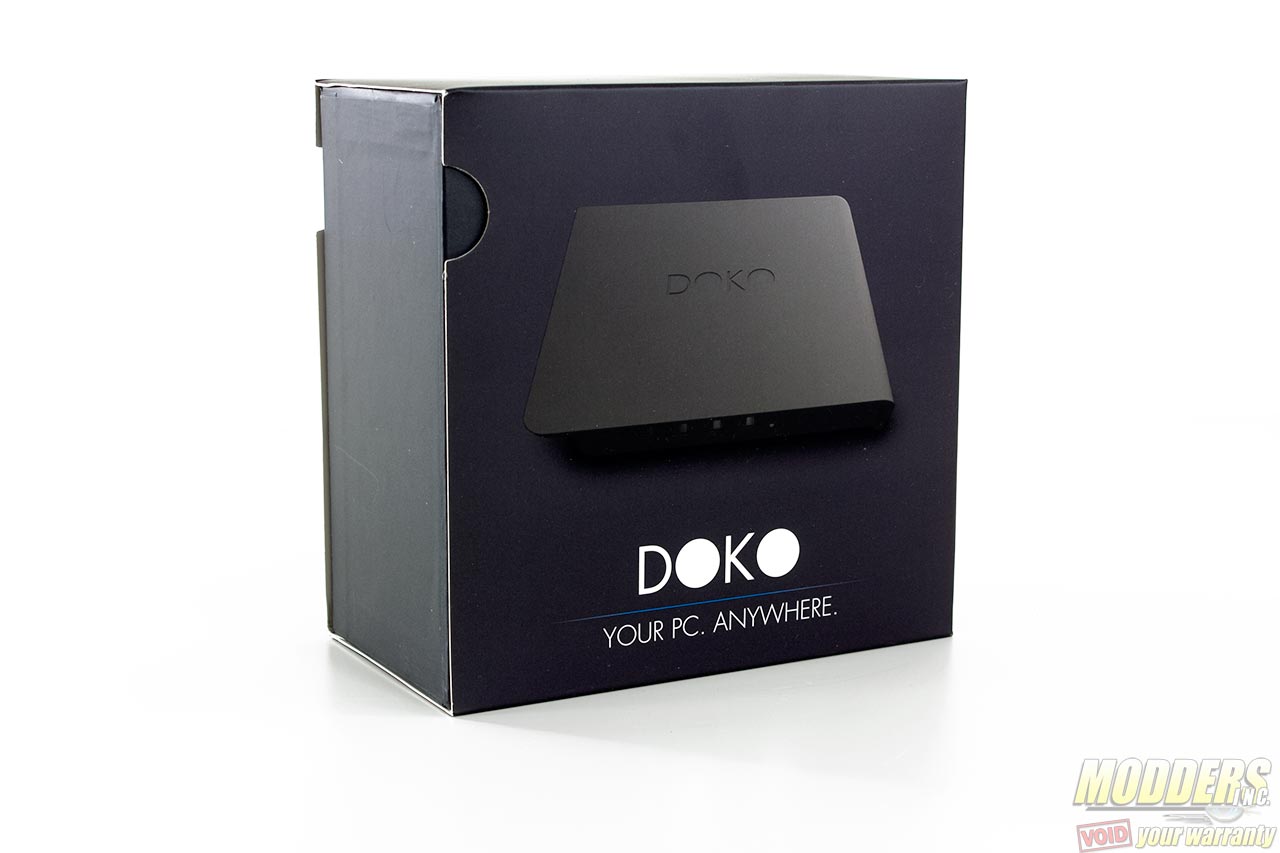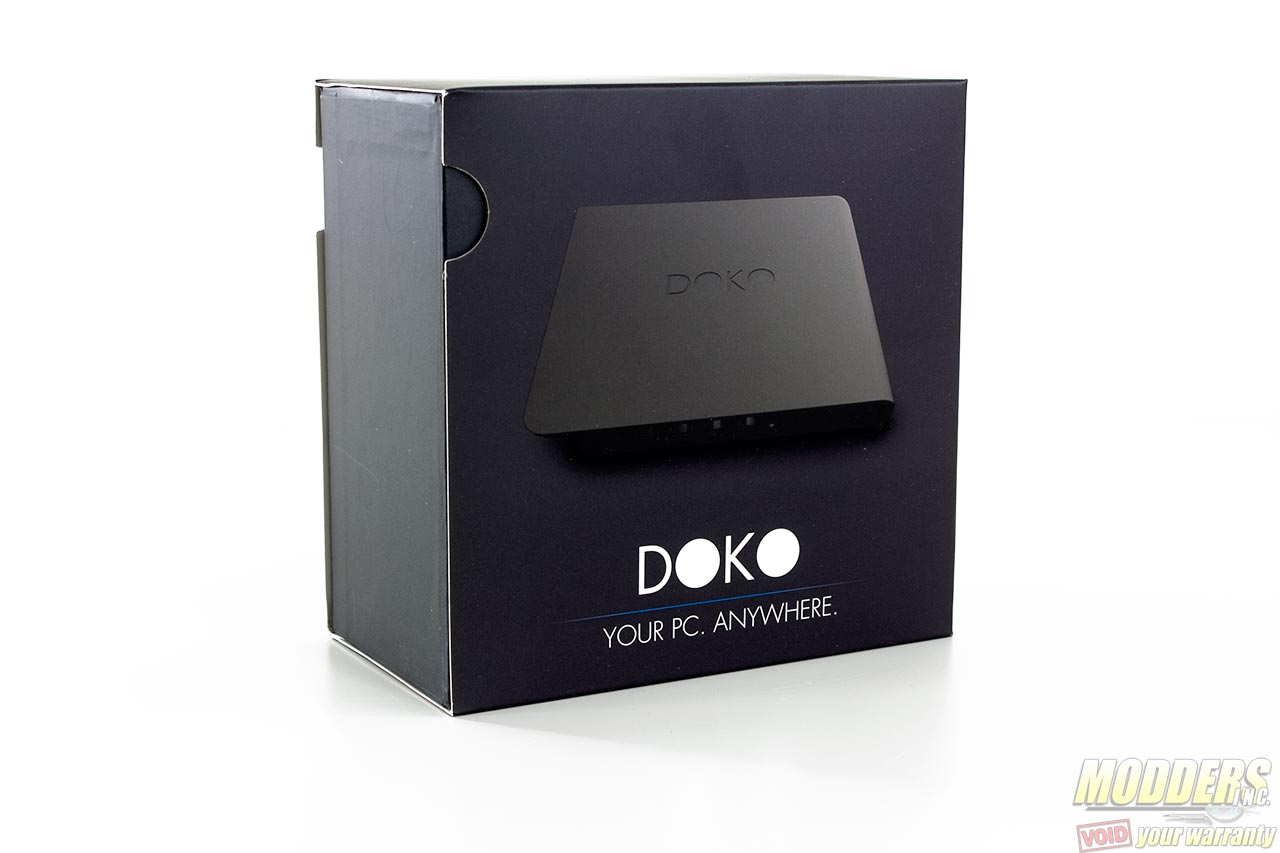 Specifications:
Model Number
AC-DOKOM-M1
Dimensions
W: 108mm H: 29mm D:121mm
Weight
0.32kg
Included Accessories
Ethernet Cable, Power Cable
Network Connectivity
Gigabit Ethernet
Video Output
HDMI 1.3 or higher
Audio Output
Headphone Port
Video Signal
1080p @ 30FPS
Power
12V 2.5A DC Adapter
Accessory Connection
4x USB 2.0, USBOIP
Materials
Rubberized Coating
ABS Plastic
PCB
Warranty
2 Years
The DOKO looks similarly styled to NZXT's GRID+ fan hub but slightly larger (121 x 30 x 108mm vs. 73 x 18 x 73mm). Aside from the power button and power-on LED indicator in the front, there are also four USB 2.0 ports while the rear has an HDMI port, a 3.5mm audio output jack, an RJ-45 Gigabit LAN port and a power input jack. There is no built-in wireless network function for the DOKO and it only connects to the network via the Gigabit LAN port. Right off the bat, this limits its scope to places where there is an available router or access point to plug-in to. While most modern homes now have a router in the living room from their Cable or Satellite service provider for accessing online content, those with older setups or outside of major cities would have to resort to re-purposing an old router for a low-cost access point in order to enjoy the DOKO in their living room.
The DOKO's case is made of two pieces, surface coated with a soft-touch matte black material. Four rubber feet plugs at the bottom cover the screws holding the housing together.
A large metal plate at the center of the top adds weight to the DOKO. Normally, it weighs 320 grams but without the 168g metal plate, the DOKO unit merely weighs 152g. The additional weight, combined with the rubber feet, help hold the DOKO in place when devices are plugged in. The metal plate does not make contact with the PCB and is in no way used as a headsink of any sort so it can just be removed if the user wants to.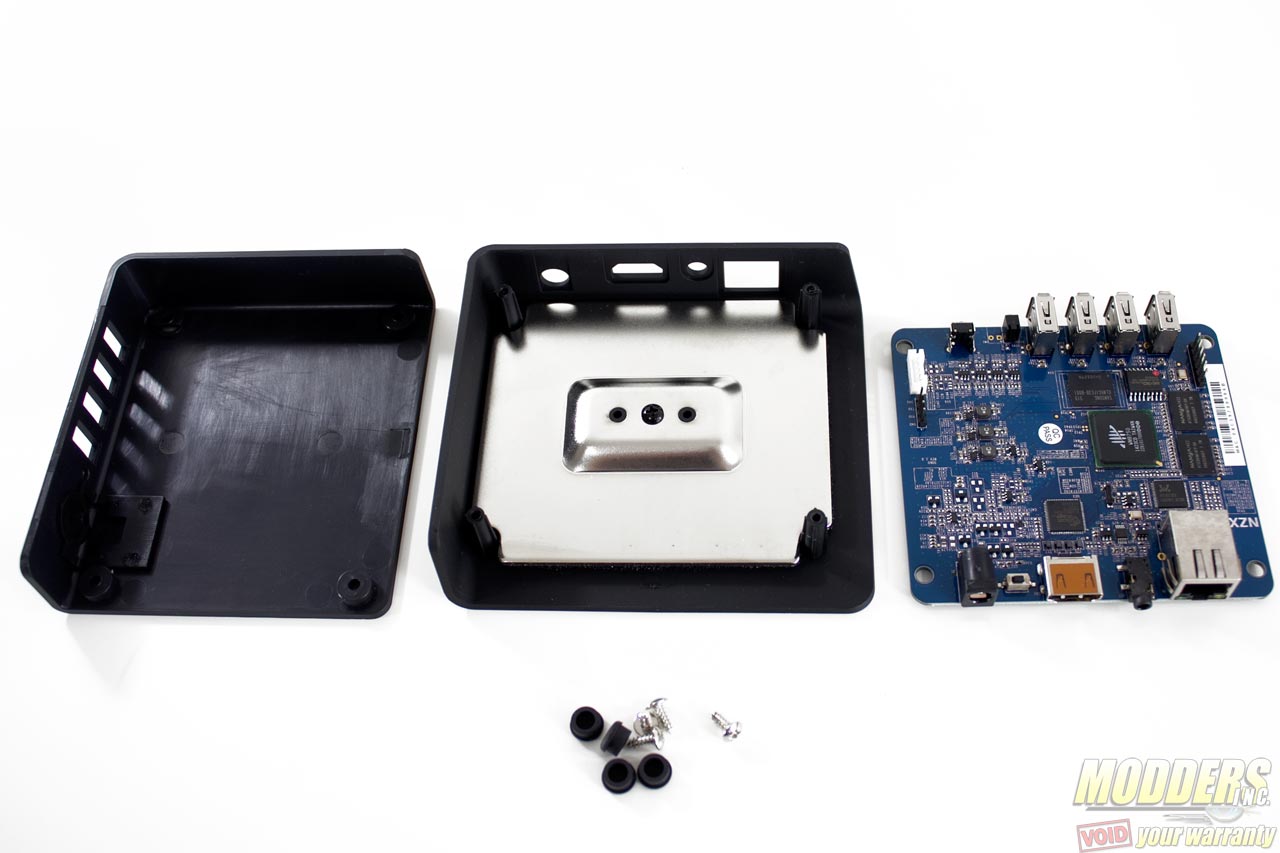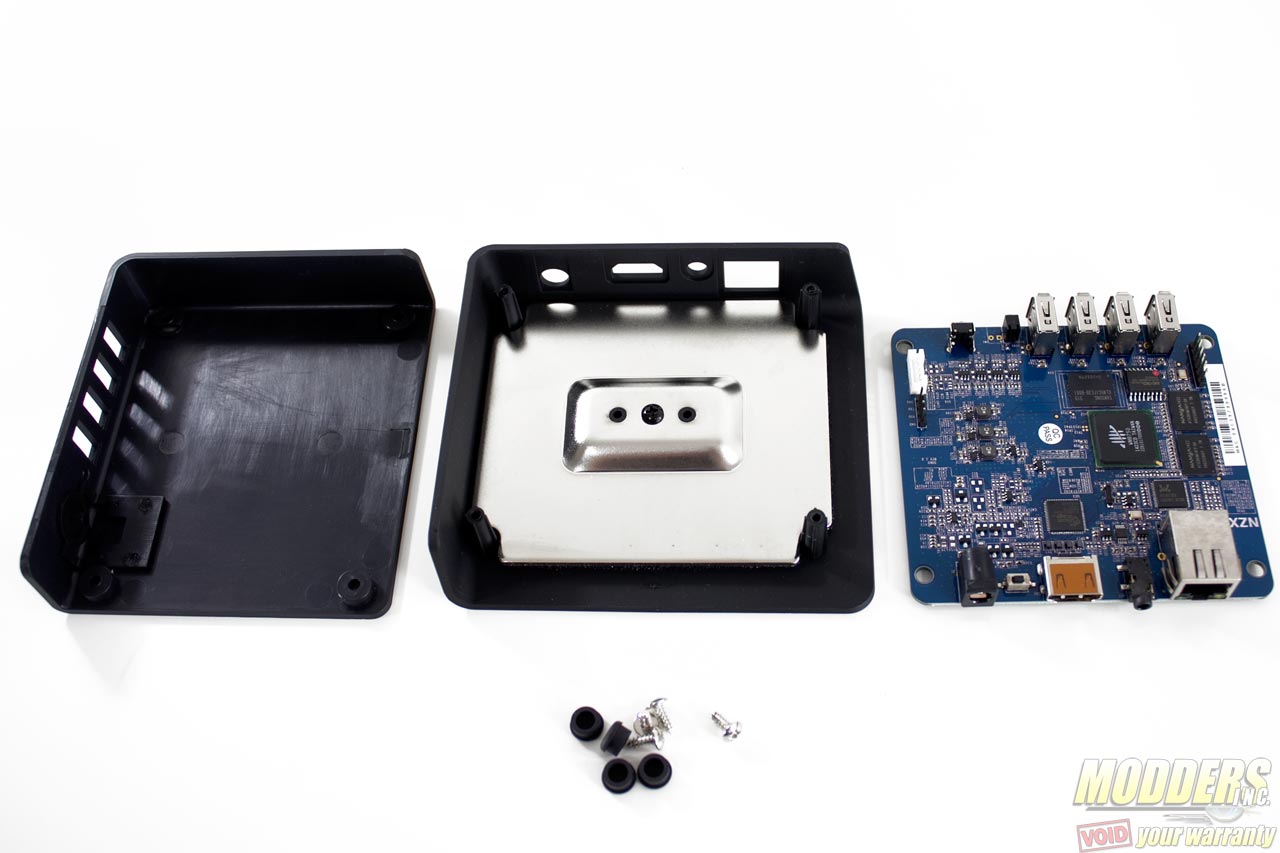 At the heart of the DOKO lies a Wondermedia Prizm WM8750 800MHz ARM 11 processor. This is often used on tablets and is capable of hardware decoding 1080p H.264 videos and handles all the system function of the DOKO. Two Nanya NT5CB64M16FP-DH 1.5V DDR3 chips to the side give the DOKO 256MB (128MB each) of useable memory running at 1600MHz  CL10. A Samsung KLM4G1FE3B 4GB eMMC is used for storage. The Macronix MX25L6406E chip between the Samsung and Nanya chips is the CMOS flash storage. Network connectivity is provided by a Realtek RTL8211EG chip, a low-power Gigabit LAN solution often used in laptops. For the HDMI display, a Silicon Image Sil9022A transmitter is used.