« Page 2
|
Page 4 »
As I stated earlier in the review Patriot said that they could achieve some rather fast read and write times for the Supersonic Flash Drive, but can it stand true with some real usage bench marking. You see here at Modders-Inc we are just like you. There is not a Lab where we have everything set up in a completely controlled a space… nope my PC is the one this things gets tested on so you can see what results we get as a REAL user. I mean come on when was the last time you did a fresh install of an OS, turned off all your programs and what not to transfer files to another drive.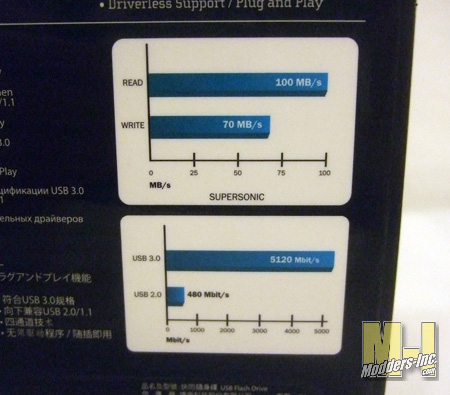 I first used CrystalDiskMark (Link to our software page) to see how it did and we can see that part of the claims the Patriot made were right on the money. OK yes CrystalDiskMark is known for testing Hard Drives and this is a "memory" drive so next we tested with AS SSD.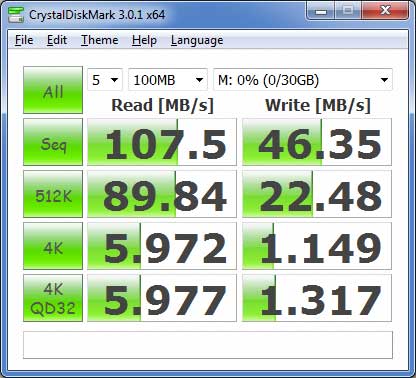 Well what do you know the drive did do as well as they claimed, actually better than what was on the package. Was with that said… what you want to see how it did against other drives, well OK.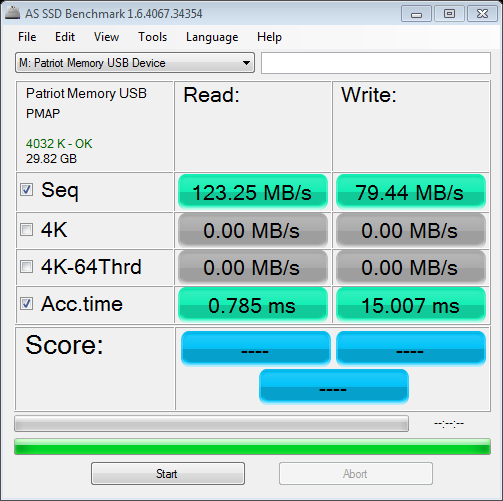 Here I tested a Portable 500GB Western Digital My Passport that said it was USB 3.0 but from the test results it sure the heck looked MUCH slower than the Patriot Supersonic Flash Drive. The Supersonic drive was 90% faster on the read speed and 56% faster on the write. It must say somewhere on the WD Passport packaging that it wishes it was USB 3.0 (which it clearly states it is and YES I made sure that it was plugged into a USB 3.0 port).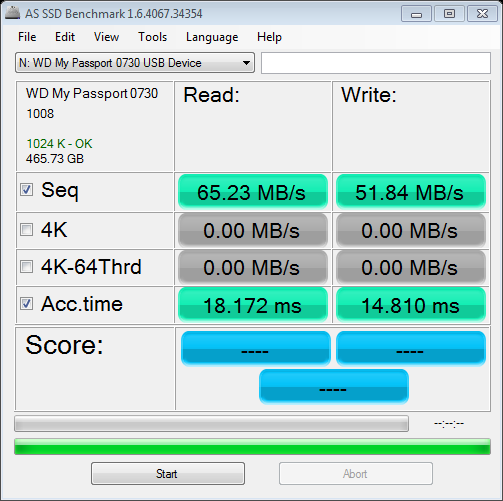 For another comparison test I ran a test on a Hitachi SATA 3GB drive and it too was beaten down by the Patriot Supersonic flash drive, but it did not come in last as it whipped the tar out of the "so-called" USB 3.0 drive from Western Digital. The Patriot Supersonic Flash Drive was 68% faster on the Read and 12% faster on the Write.