PC Mouse
Patriot Viper V560 Mouse Review
A Closer Look at the Patriot Viper V560 »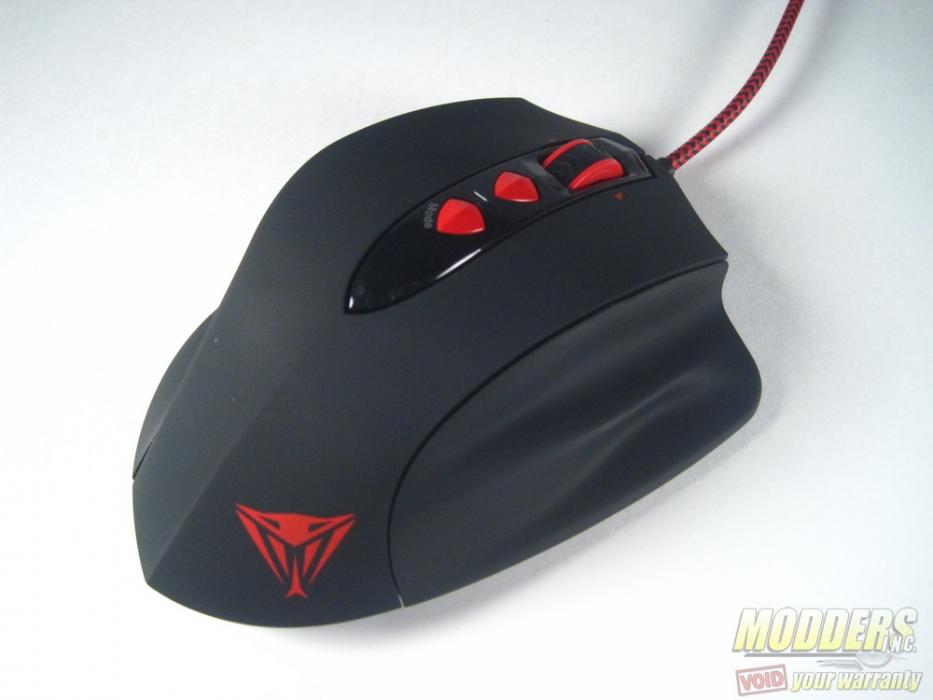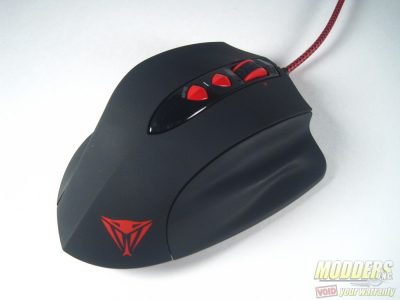 Patriot is a company known for its memory and mobile products, and has just recently started selling peripherals. The V560 is the first-ever mouse released under the Patriot Viper brand, and it continues the trend of excellent design set by its first-ever headset.
The Patriot V560 is a programmable laser mouse with five customizable on-board profiles, nine programmable buttons, two different side grips, and adjustable internal weights. The V560 is supported by Patriot software that allows extensive customization of the mouse's functionality.
The packaging is a standard windowed box with a clear internal product supports.  The internal cover, back, and sides outline the numerous features of the of the Viper V560. Both ends are sealed with two tape circles.
Below are the contents of the box. The photo on the left shows the mouse, a unique side grip, and the weight box for carrying weights. The photo on the right shows two Viper stickers (red ink on transparent background), a quick-start guide, and some promotional material.
Official specifications (taken from the manual):
Unique 9 programmable buttons plus 5 gaming profiles to customize gamers' desired scripts.
16 bit ultra-data path for ultimate performance.
Polling rate 1000Hz.
USB connector.
Adjustable weight system, up to 29.4g.
800/1600/2400/3200 DPI switchable. (Max. to 8200 DPI)
4-way scrolling.
4G laser sensor. (12000 Frame Rate)
Tracking Speed: 150 inch/sec.
Button click life-cycle: 5 Million clicks.
Durable ceramic footpads.
Interchangeable side grips.