« Introduction
|
Test Setup & Results »
A Closer Look at the Patriot Viper VPN100
The most prominent feature on the drive is the large heatsink applied on top of the controller and memory ICs. The heatsink is made of aluminum and features 10 vertical slots for airflow and the Viper logo in the center.


From the side profile, you can see the heatsink is fairly tall on the Viper VPN100, measuring in at 10mm. That's great for everyone except for those that would like to put this in their laptop. In most cases, this drive won't fit.


On the back of the drive, Patriot put a sticker indicating the drive's capacity and other pertinent information. You can see here that our test sample is the 512 GB version.


After initial testing, I decided to pull the heatsink off the VPN100 to get a look at the controller and memory ICs below. The picks that come in the iFixIt kit were essential to removing the heatsink. I slid the pick between the heatsink and the modules below it. Good lord, whatever thermal pad they used took forever to clean off from the ICs. Using some isopropyl alcohol and some elbow grease, I still wasn't able to get all of the adhesives off of the ICs. It was stuck on pretty well.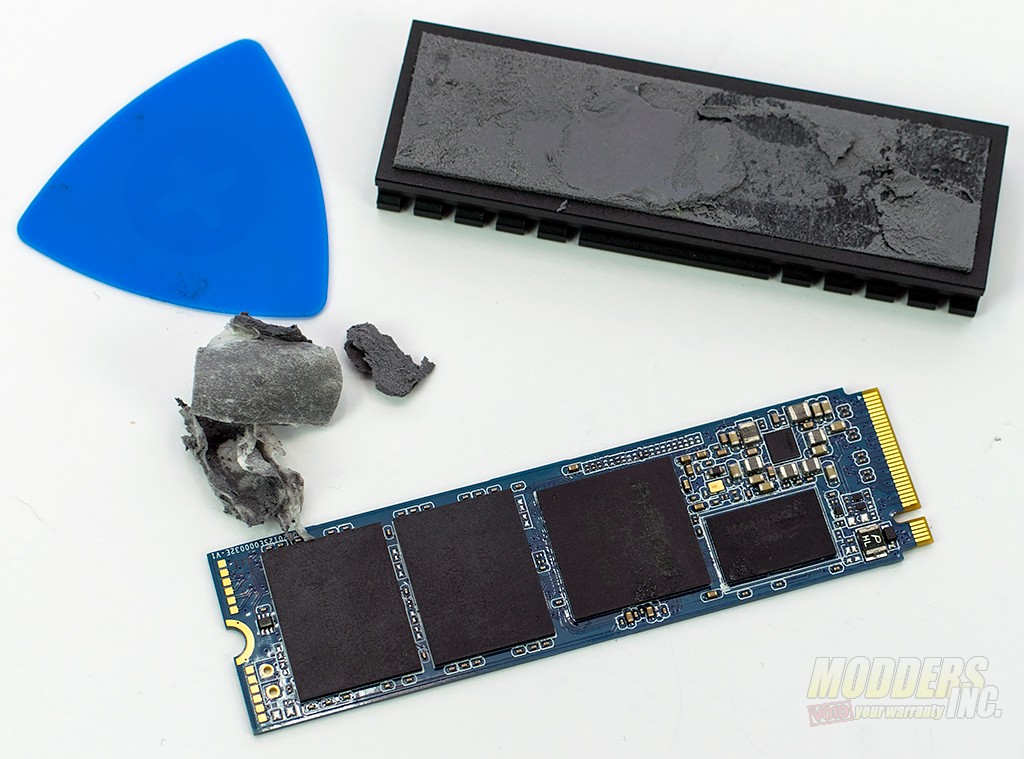 The Viper VPN100 has ICs on only one side. The controller, DRAM, and flash are all located under the heat sink.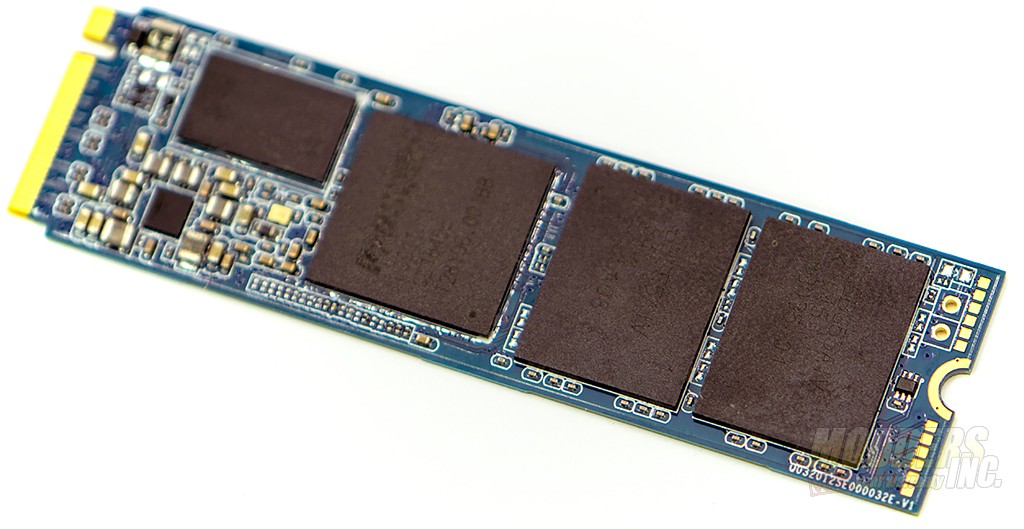 The controller for the Viper VPN100 is the newest Phison PS5012-E12 controller. The controller is PCIe 3.0X4 with NVMe 1.3 protocol support.  The E12 (non-c variant) can support up to a max capacity of 8 TB. Sequential speeds of 3200 MB/s read and 3000 MB/s write can be obtained using this controller.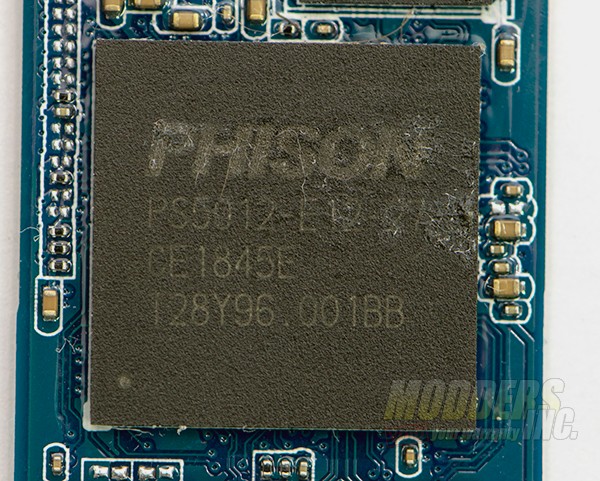 Two 256GB 64-layer BICS 3D triple-level cell chips labeled TCBBG55A1 which, are manufactured by Toshiba. The write endurance is rated at 800 TB which is pretty massive for a 512 GB SSD.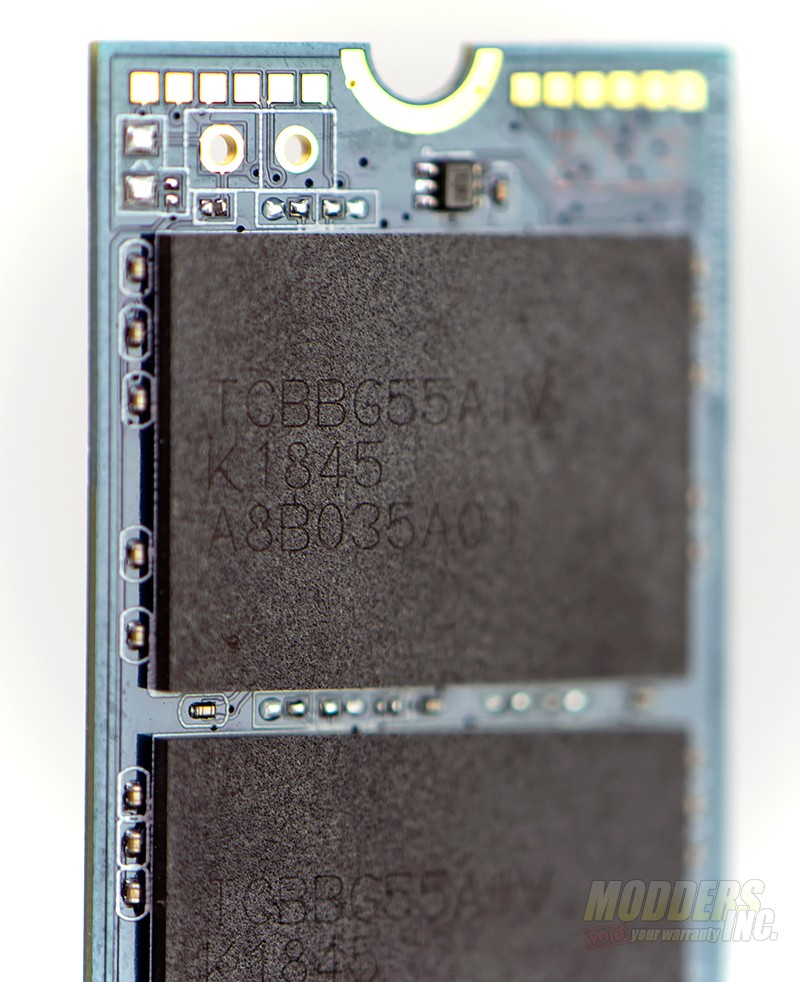 Finally, the DRAM is a Nanya 512MB memory chip that is used for caching.