Storage Devices
Patriot Viper VPR100 NVMe SSD RGB 1TB Review
Too Fast Too Furious
« Benchmarking
|
Final Thoughts »
Software
Viper VPR100 comes with its own RGB SYNC software that allows you to customize the appearance of the module. Currently, the version of the RGB Sync software is 2.1 and it has a decent amount of customization you can do with just a few clicks.
Just like many RGB devices our there on the market VPR100 has multiple presets like Breathing or Heartbeat. You can customize the color of each section of the module, brightness, and speed. Having profiles is a pretty neat feature to have as well.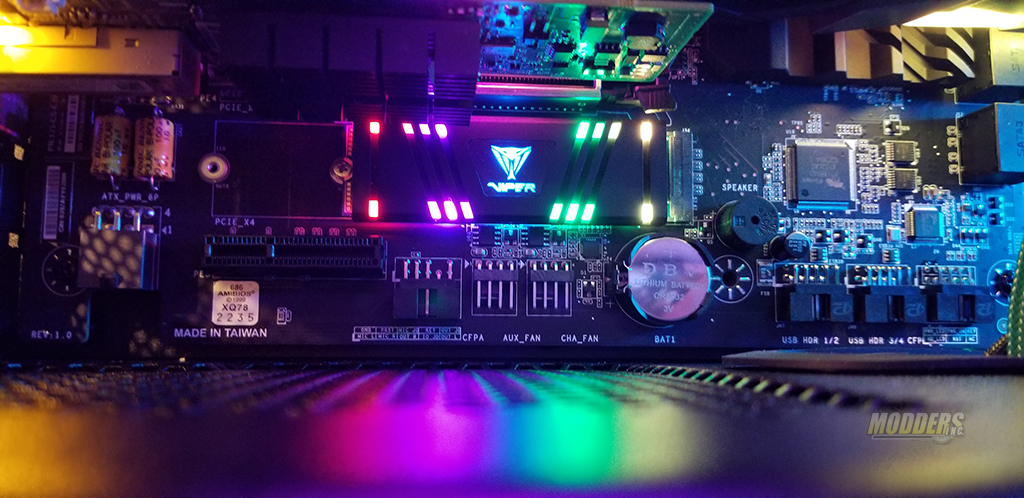 You can set the application to start with your machine and customize the language and other specific settings if you please. Very simple application and it works well.