« Introduction
|
A Closer Look Inside »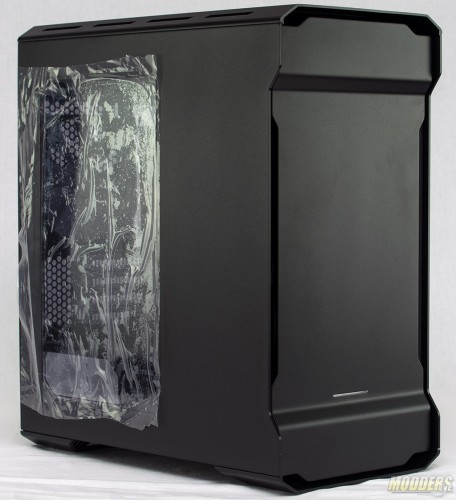 On first look, the Phanteks Enthoo Evolv is quite different from the other cases that I have seen in the past. . The minimalist design is really working here. The side of the case features a relatively large window for such a small case.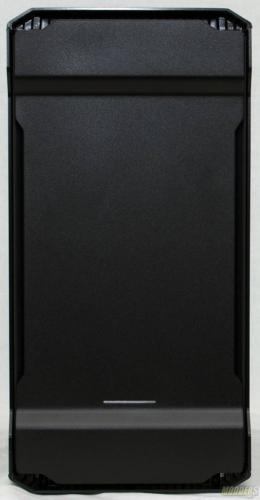 The front of the Enthoo Evolv is almost completely blank save for a little white strip on the lower third of the case. This strip is the power indicator and glows whatever color of LED you choose to put in.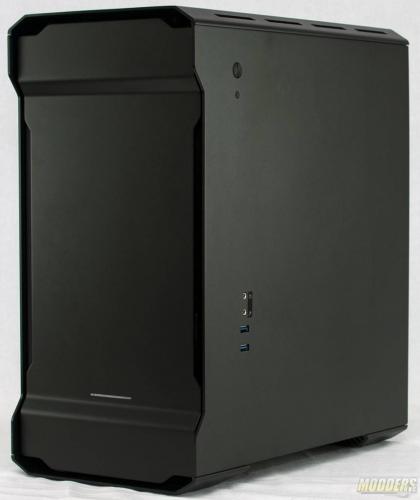 The right side of the case features the power and reset buttons, two audio ports, and two USB 3.0 ports.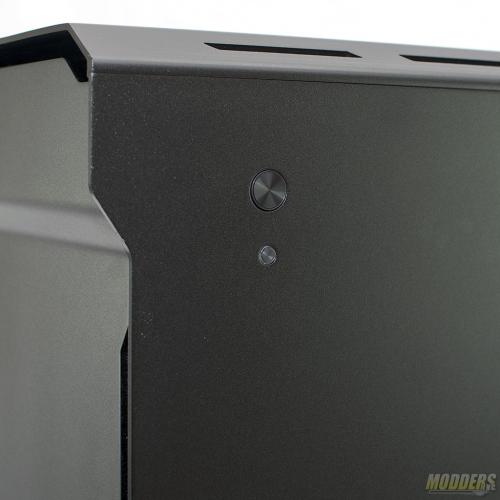 The power and reset buttons blend very well into the side of the case and while they are noticeable they do not distract from the overall clean lines of the Enthoo Evolv.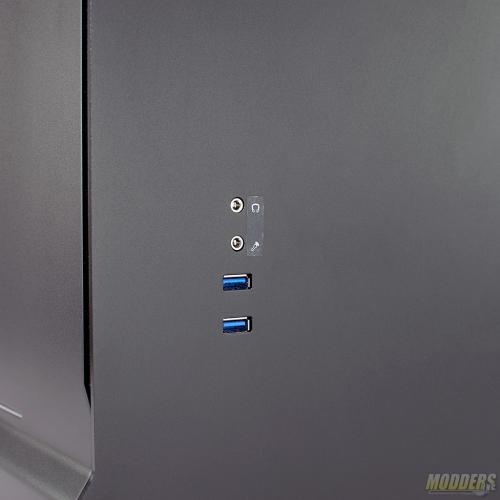 The audio and USB ports are readily available and easy to get to. Having what would typically be the front I/O on this side of the case may pose issues for some users depending on where they place the case while using it.