« Intro | Page 3 »
A Closer Look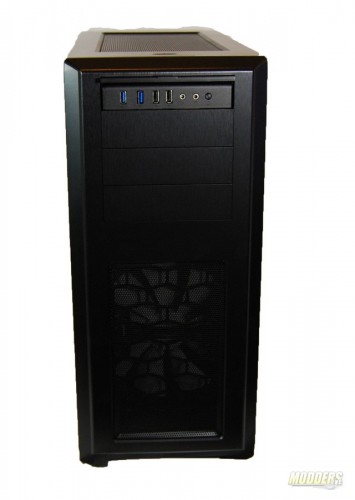 The front of the Enthoo Pro has what looks like 4 external 5.25" drive bays, however the top slot isn't accessible as a drive bay. It has a flip up cover that houses your two USB 3.0 ports, two USB 2.0 ports, microphone in, and headphones out port and on the far right you have your reset button. At the bottom, you can slightly see the front intake fan which has white blades and is 200mm in diameter.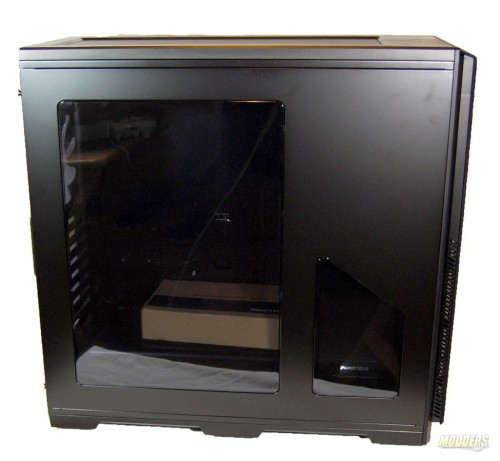 Spinning the case around you see the large rectangular window, as well as the small trapezoidal window. On the right side you can see that there are multiple vents behind the front panel allowing plenty of air to be pulled into the case. There are no fans, or options for mounting fans on the side panel of the Enthoo Pro.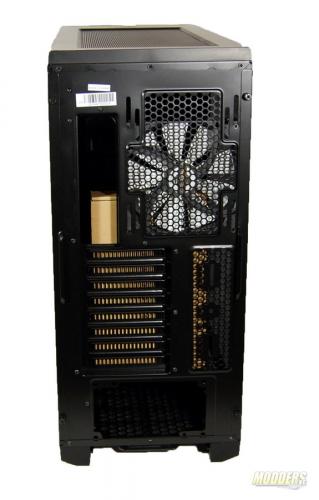 On the rear side of the Enthoo Pro we see a bottom mounted power supply space, as well as eight expansion slots, which can fully accommodate 4-way SLI or Crossfire. The rear 140mm fan has multiple mounting options, and could even be replaced with a 120mm fan should you so desire.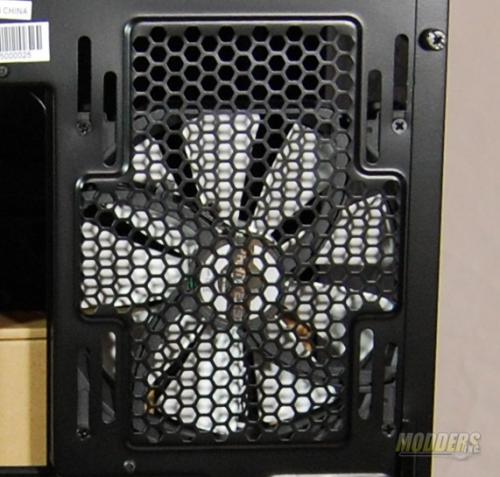 The large vertical slots means you can easily move the fan up or down to accommodate any positioning of a radiator. At the bottom you have access to your power supply dust filter, it removes by pulling gently straight back.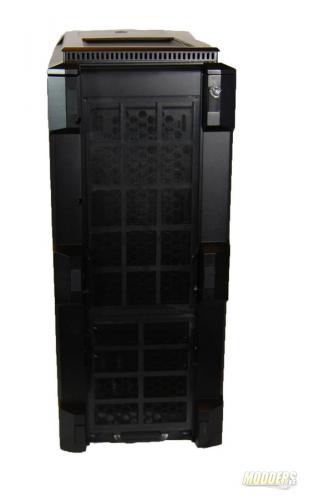 If you look at the bottom of the case we can see that it is fully covered in dust covers. There are two detachable dust covers which can be removed to easily allow cleaning. We also find six, not four, feet to ensure that your Enthoo Pro sits as evenly and stable as possible.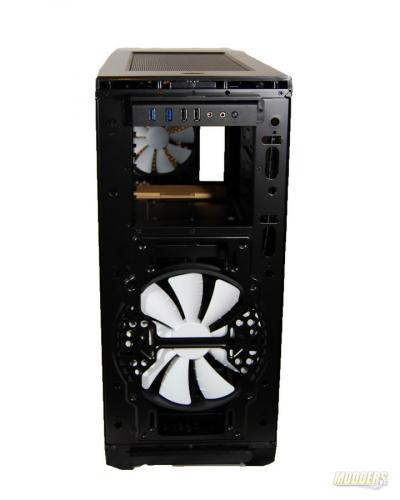 Looking at the front of the case with the front panel removed, we see our large 200mm fan very clearly now. This fan can also be removed and in its place two, 120mm or 140mm fans installed. However, Phanteks opted to go with the 200mm fan, with a black frame and white blades. At the top of the case you can again see your front input/output options and your reset button. At the very bottom you have access to one of your bottom dust filters, it removes by pulling it straight out.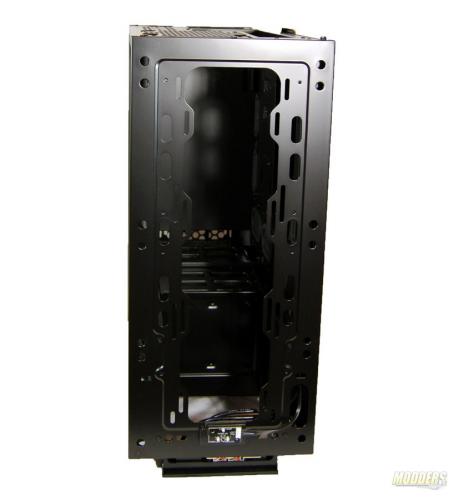 Once you flip the case up and remove the top panel, you can see that there are multiple fan mounting options. The Enthoo Pro is able to support up to a 3x120mm/3x140mm radiator for those of you that are water cooling. Those of you who are on air cooling will find that you have plenty of spaces to mount all the fans you could ever need. Phanteks has not included any top mounted fans on this case.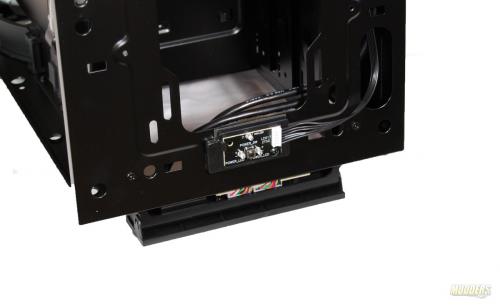 Here is a closer look at the power switch, which is relatively simple and features a white LED to glow around the power button once the computer is powered on. At the top of the power button PCB there is another white LED which acts as your hard drive activity indicator.