« Introduction and Features | Testing »

Plextor M6e M.2 SSD

The Plextor M6e isn't much to look at, it is a small device that measure in at 80mm x 22mm x 3.8 mm and weighs almost next to nothing. As a matter of fact, at one point I was afraid I was going to lose it in the lab as it is smaller than a standard DDR3 memory module.

Flipping the Plextor M6e over you can see the rest of the Toshiba modules as well as the Marvell controller.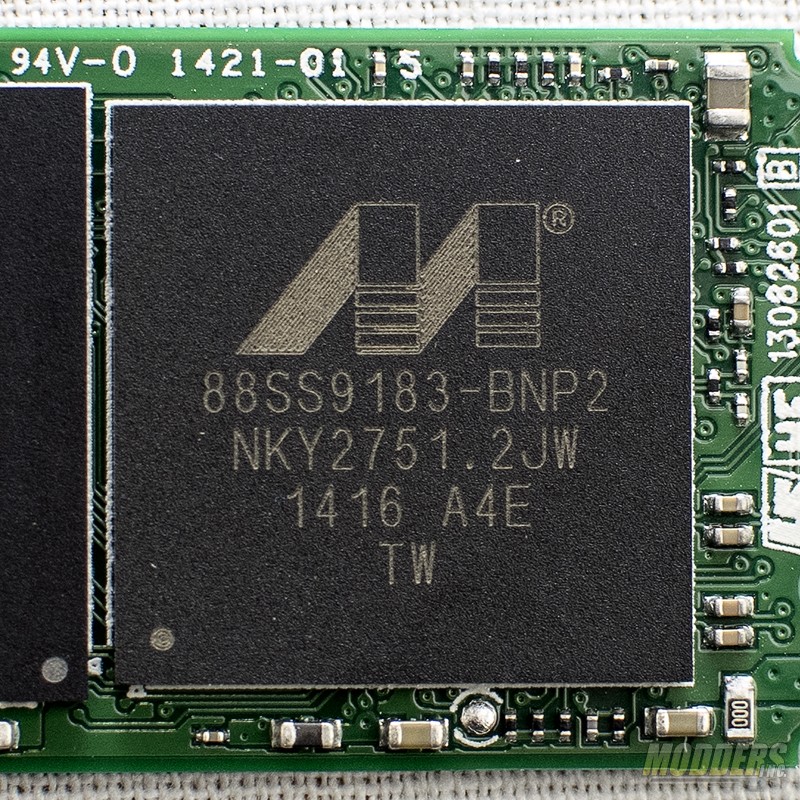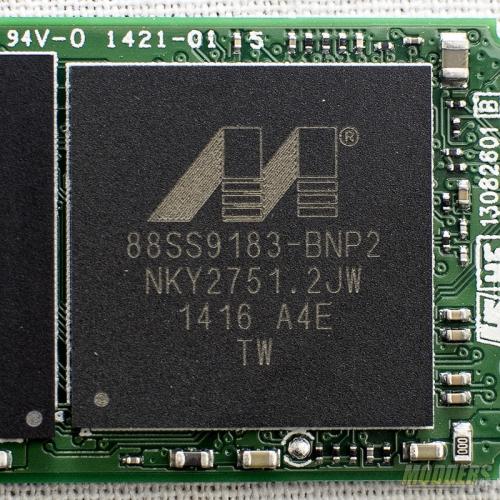 The Plextor M6e sports Marvell's 88SS9183-BNP2 controller. The Marvell 88SS9183 is, according to plextor, a dual core enterprise class controller. This controller is one of the latest to come out of the Marvell shop and supports 2 PCIe lane with a a maximum bandwidth of 1 GB/s.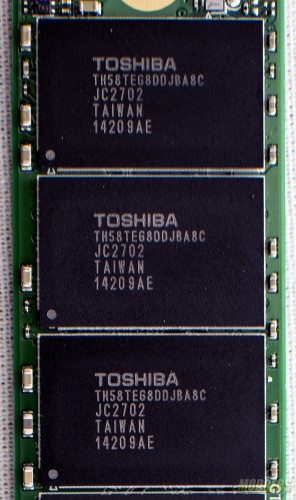 Eight packages of Toshiba 19nm toggle mode MLC NAND are coupled to the controller. These particular packages have been used in other drives around the market and should serve the Plextor M6e well.