Page 2 »
Modders-Inc has made the journey for the second time to QuakeCon. This year we will be not be at booth with our mods. This is a plus and a minus as it will allow us to travel throughout the event more than last year, but it will not give us as much exposure we had in 2006. Because we run a website we are able to obtain the privilege of Press Passes.
One of the advantages of having a press pass is that you pretty much have access to everything before others. Tazz and I were able to walk past the large line of people waiting in the BYOC line and walk into the large hall that will become home for a few thousand people for the next couple of days.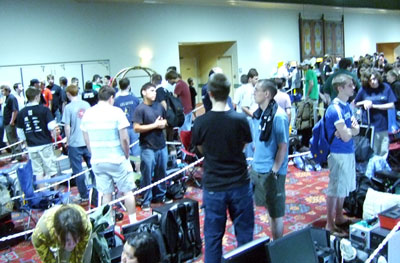 As we enter the empty BYOC the first words out of my mouth was "WOW". Seeing the large hall with rows and rows of tables, from the very front all the way to the back wall, gave me an eerie and surreal feeling. Kind one of like a scene from a movie where a hallway run appears to run into infinity.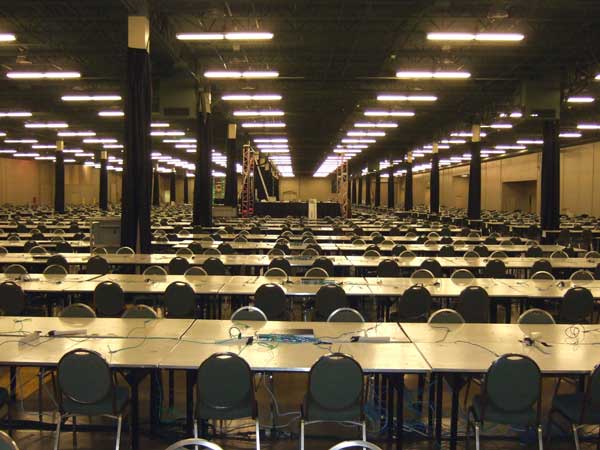 Though out the halls, members of the volunteer team for the QaukeCon event are gathering in their respective areas. Responsibilities and battle plans are probably being worked on with a bit of calm chatter before the long line of gamers will be unleashed. I thank theses people for taking on the challenge to make the event run smoothly and kept under control and all done for maybe a few pizza's or a special prize here and there.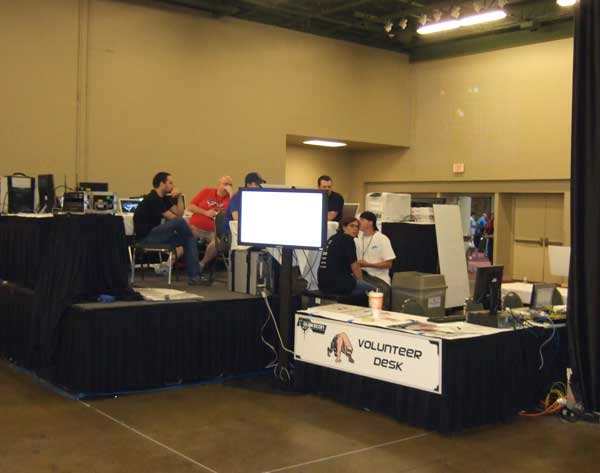 A stage has been erected in front of the tournament area that I do not know what will be held here at this time. I am guessing it will have something to with the Quake tourneys.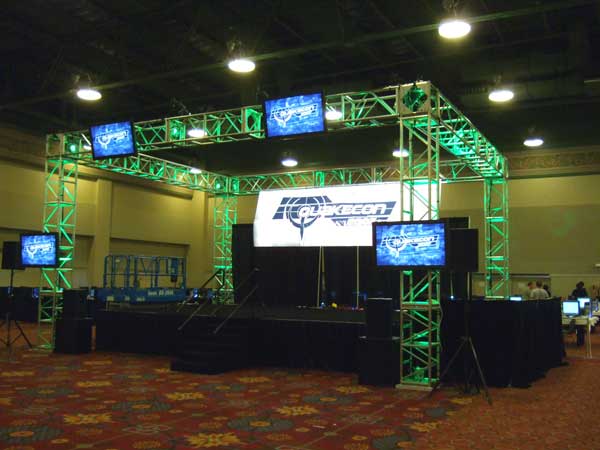 A good size area has been put aside just for the tournament players to battle. Each gamer gets plenty of room and a PCthat is identical to all the others within the tournament section. Intel, Cooler Master, NVIDIA and Logitech have donated all the items needed for all the PCs.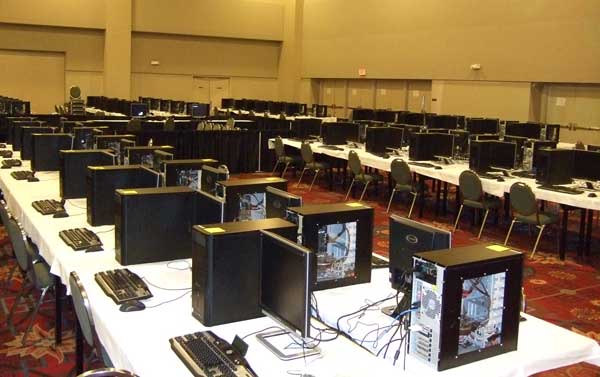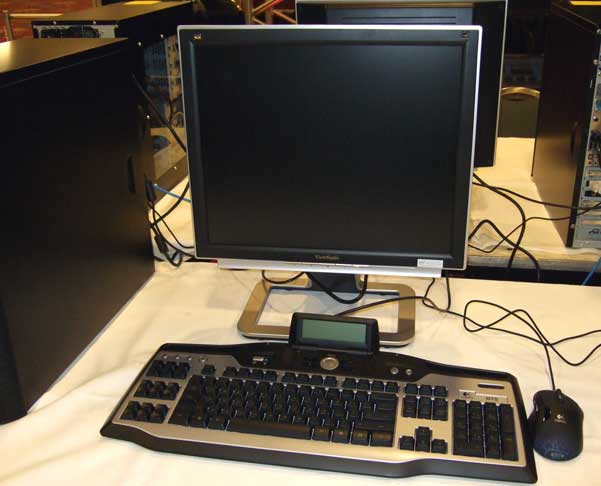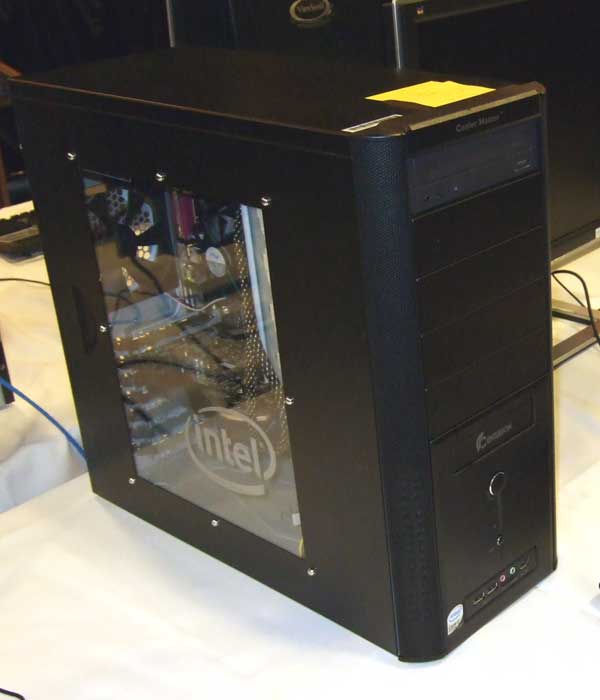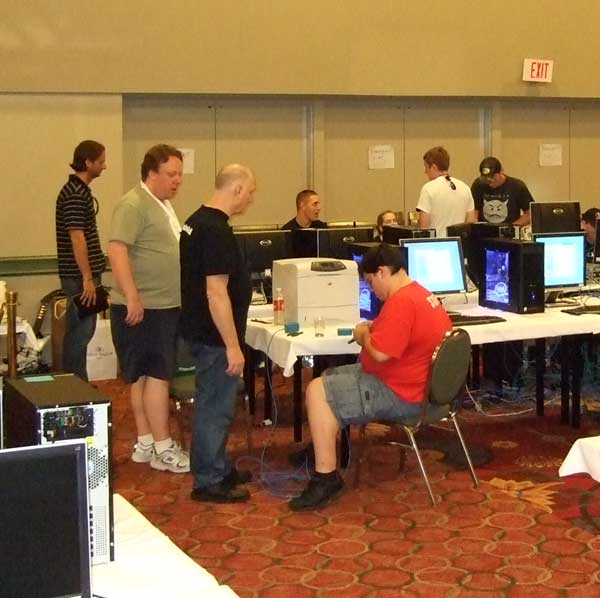 More of the staff getting stuff ready to go
Lastly the most important member of the QuakeCon event…the generators