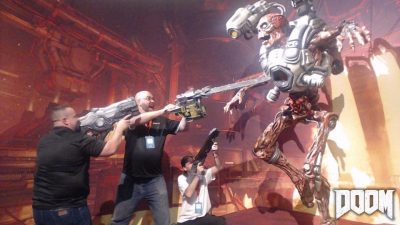 The lowly hum of a few thousand machines booting up, the crisp sound of a can of Bawls being opened, and the roar of the crowd with every new detail of an ID or Bethesda release. These are the things that make the annual celebration that is "Peace, Love and Rockets" aka Quakecon.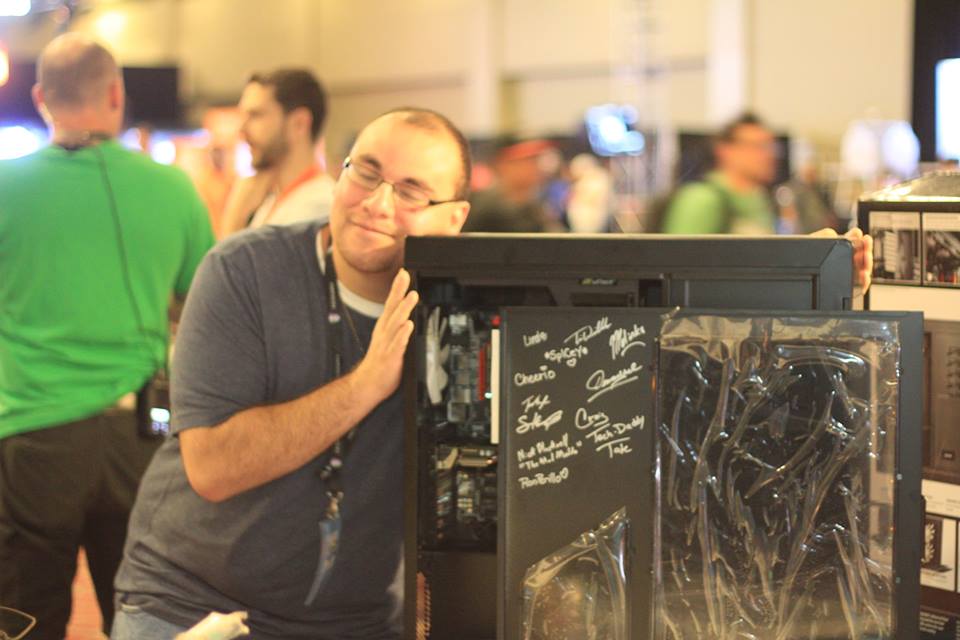 The event is not all fun and games however, Monday morning of the week the event starts, the dedicated volunteers make sure the event is taken care of. Year after year these guys and gals work tirelessly to make sure when it comes down to it, Thursday morning everyone is ready to frag! These are the uncelebrated heros of Quakecon but thid year Modders-Inc made sure that their efforts were recognized and with the help of Phanteks, Gigabyte, Kingston, Switftech, and Fractal we were able to provide one lucky volunteer the chance to win their very own gaming pc.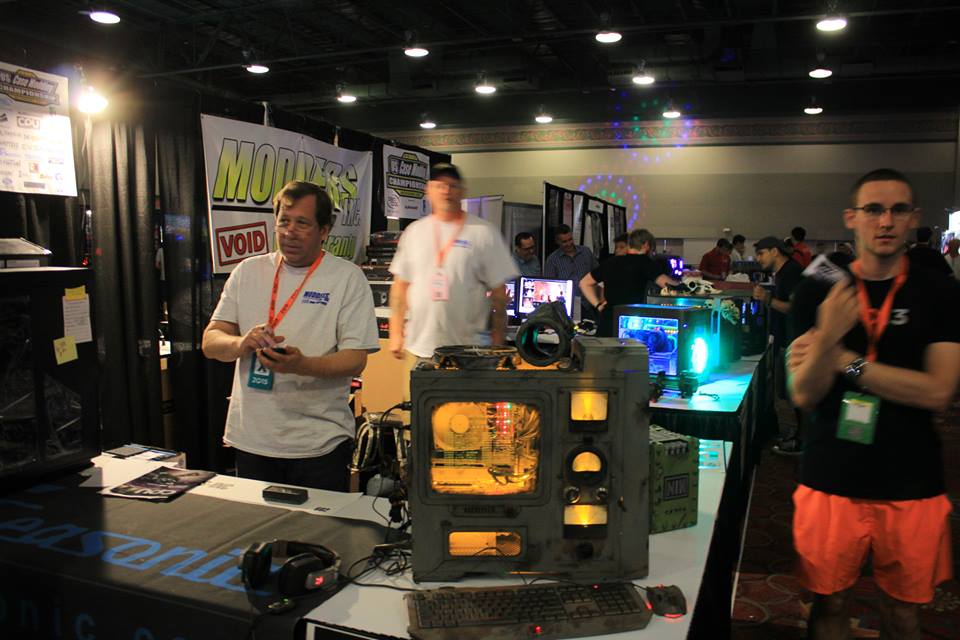 Modders-Inc returned for the fourth year to host modding competition at Quakecon however, this was the first year it was titled as the "US Case Modding Championships." Year after year we have new and old contenders bring in their custom one of a kind rig for a chance at claiming the title in each class. This year was no different and it was a pleasure to see that the modding movement is still well and alive! Entrants were allowed to enter their rigs into one of three categories. We had the classic series, which was anything made out of an existing case, the ID/Bethesda category which if your rig was based on any of their games called this category home and last but not least the scratch build category for the guys that completely wanted to build it their way. We couldn't let the attendees have all the fun, and with a Doom/Quake theme and a 250 dollar spending limit the members that make up Modders-Inc held their own staff competition built on the X1 chassis which was graciously supplied by Thermaltake. This year we were fortunate enough to have the support of so many great companies to make the contest and raffle prize pool over $20,000 strong! Big thank you to Alienware and Deepcool for supporting us as major sponsors for the live stream and for prizes.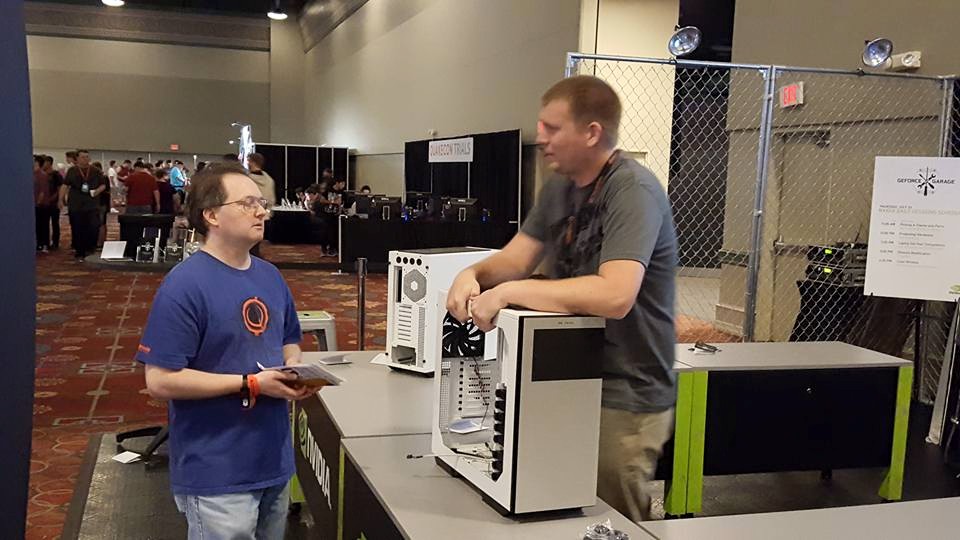 Unlike years past, the vendor area was a constant sprawl with attendees. This is, in part to booths like Nvidia's, Thermaltake/MSI, DXRacer and a BETA version of the new Doom (Sorry guys no cameras were allowed) having greater interactions with the attendees! Nvidia held a mini Geforce Garage over the course of the three days and built a rig and had multiple panels about how to mod your case, featuring Modders like, Craig Tate, Nick Blackwell, Dewayne Carel , Bob Stewart, Rod Rosenberg and Lee Harrington. Thermaltake/ MSI and DX Racer even joined in on the fun and let the attendee's game on the hardware they were showing off and even let the attendees win some sick prizes! Although the new Doom and Fallout 4 trailer were a strictly no camera or recording device zone, by the excitement of the attendee's faces and the OOOOOOOOs and AHHHHHHHHHs as well as other explicative mentions, it is safe to say that ID and Bethesda have more than trick or two up their sleeve leading into 2016.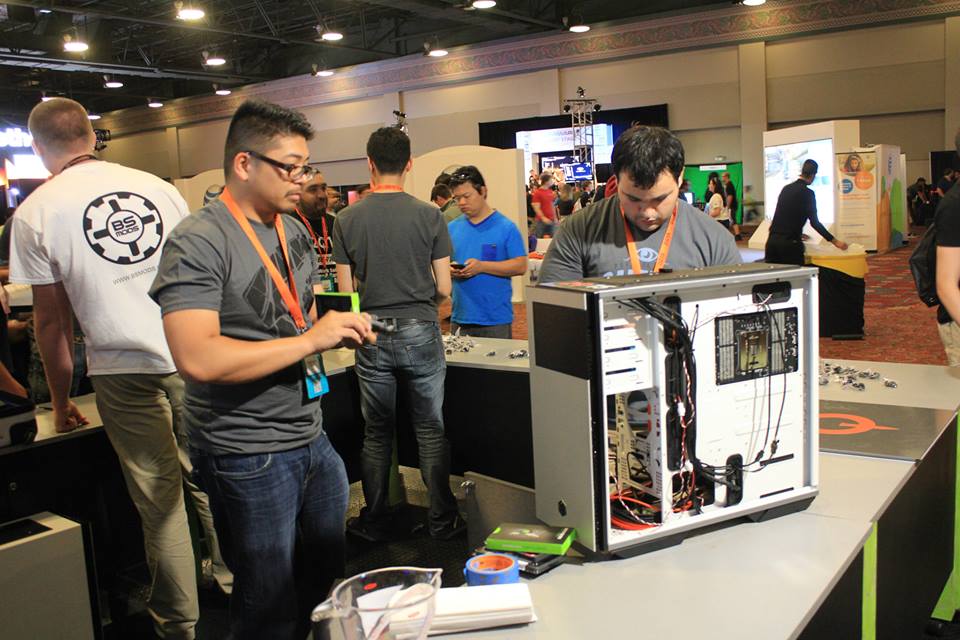 Quakecon 2015 has come and gone and it was one hell of a ride! The twentieth year anniversary was everything and more I hoped it would be and despite being exhausted and the event being more than we ever imagined it would be, Modders-Inc leaves happy and excited for what the glorious community that is Quakecon will bring in 2016. One thing you can count on is that Modders-Inc will be back ready to rock the scene and show the community that we are here to support them.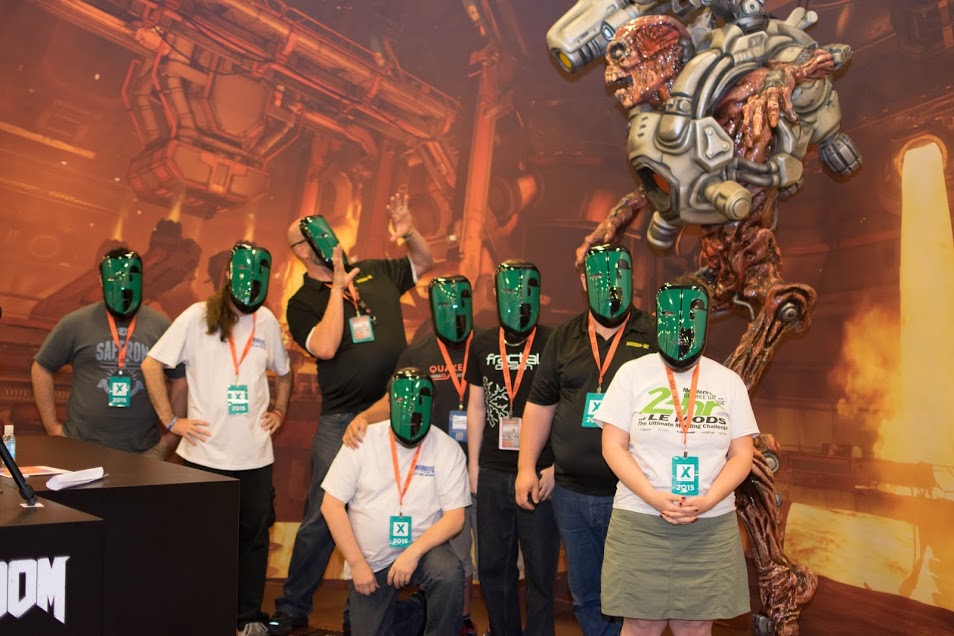 -Joe Mercado, CEO www.SanctumSleeving.com