A Closer Look at the Raijintek Nestor Case »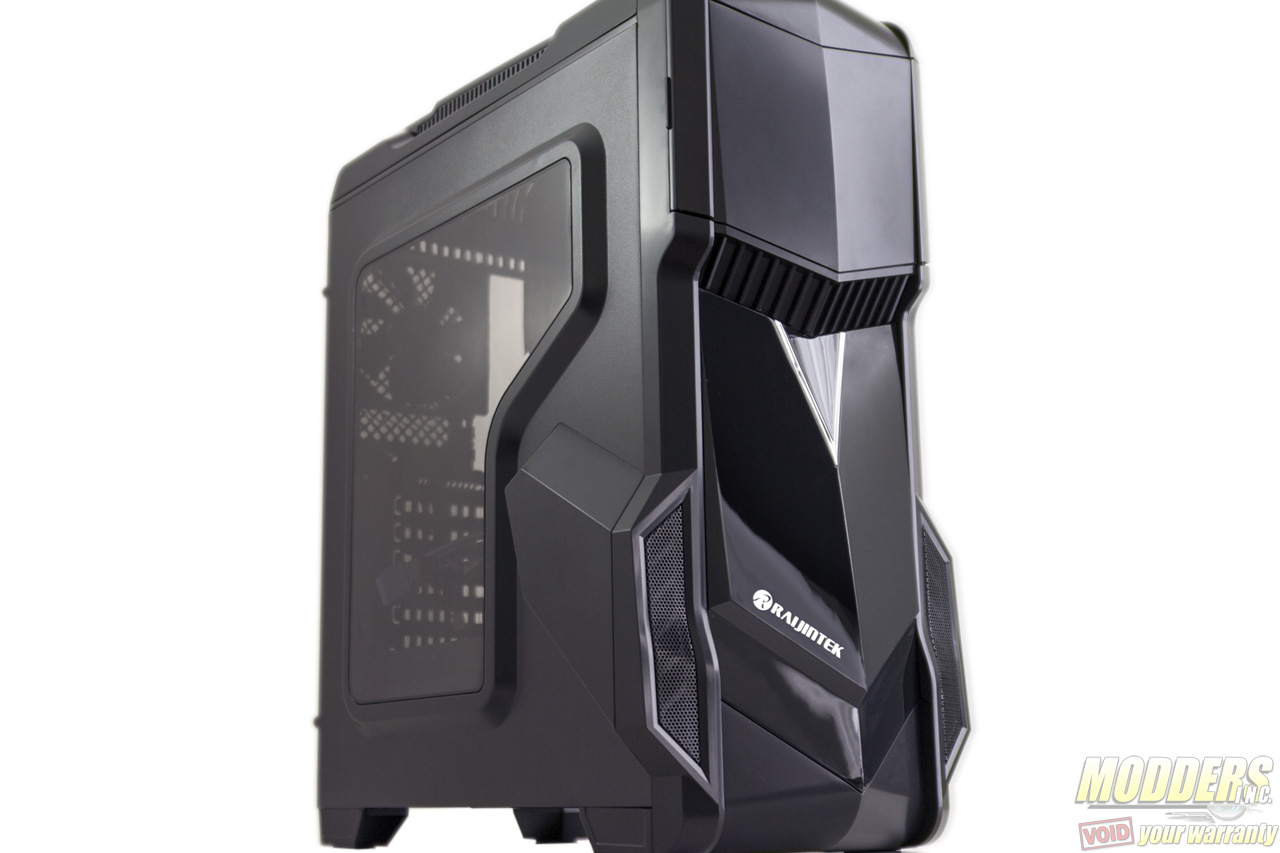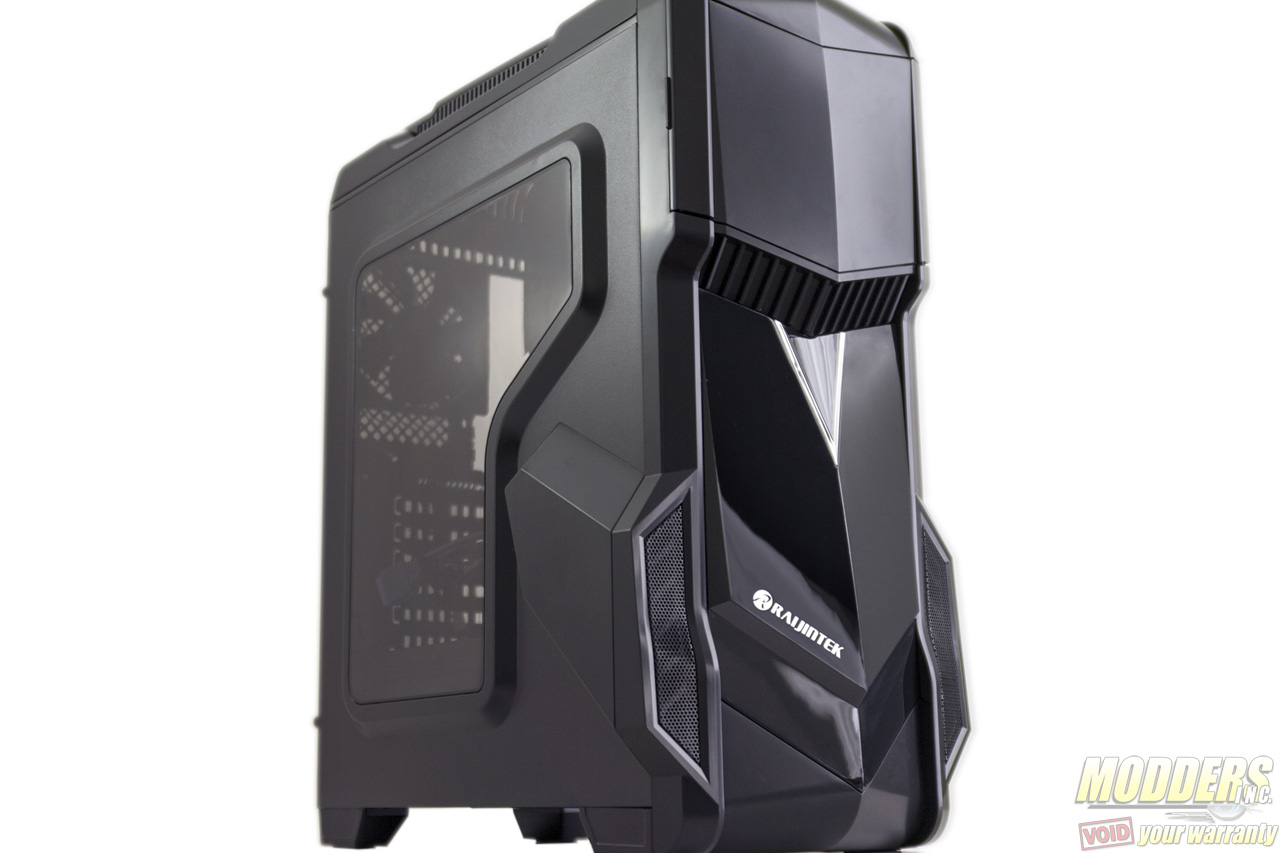 One of the more interesting trends I've observed at CES and Computex this year are manufacturers pushing the boundaries of what can be offered at a lower price point for a case. Almost every single one of them featured on display a chassis that was only priced at $70 or under, touting features and component support that a few years ago would have been priced at $100 or more. This even included chassis manufacturers who have traditionally only until then mainly offered high-end cases.
As one of the companies who have always been at the forefront of lower-priced high-value products, Raijintek is in familiar territory with their new Nestor case priced at only €50 (VAT included). Raijintek's aim with the Nestor is to provide enthusiast-class component support including dual 240mm radiators, unhindered video card length up to 340mm and CPU cooler height up to 170mm. It also comes bundled with three 120mm fans and is available in black or white with a windowed sidepanel.
I am using Euros here initially instead of dollars because as I pointed out the last time I reviewed a chassis priced on this level (BitFenix Nova) once these cases reach North America, importers tend to price them much higher than MSRP because of shipping costs. Currently, NewEgg.com has the Nestor at $64.99 USD with free shipping which is a bit more than MSRP but I've talked to Raijintek and they will try to offer parity in the form of discounts and rebates to get that price even further down. Those not in North America however can enjoy the case for that low price especially if you are in Europe or Asia.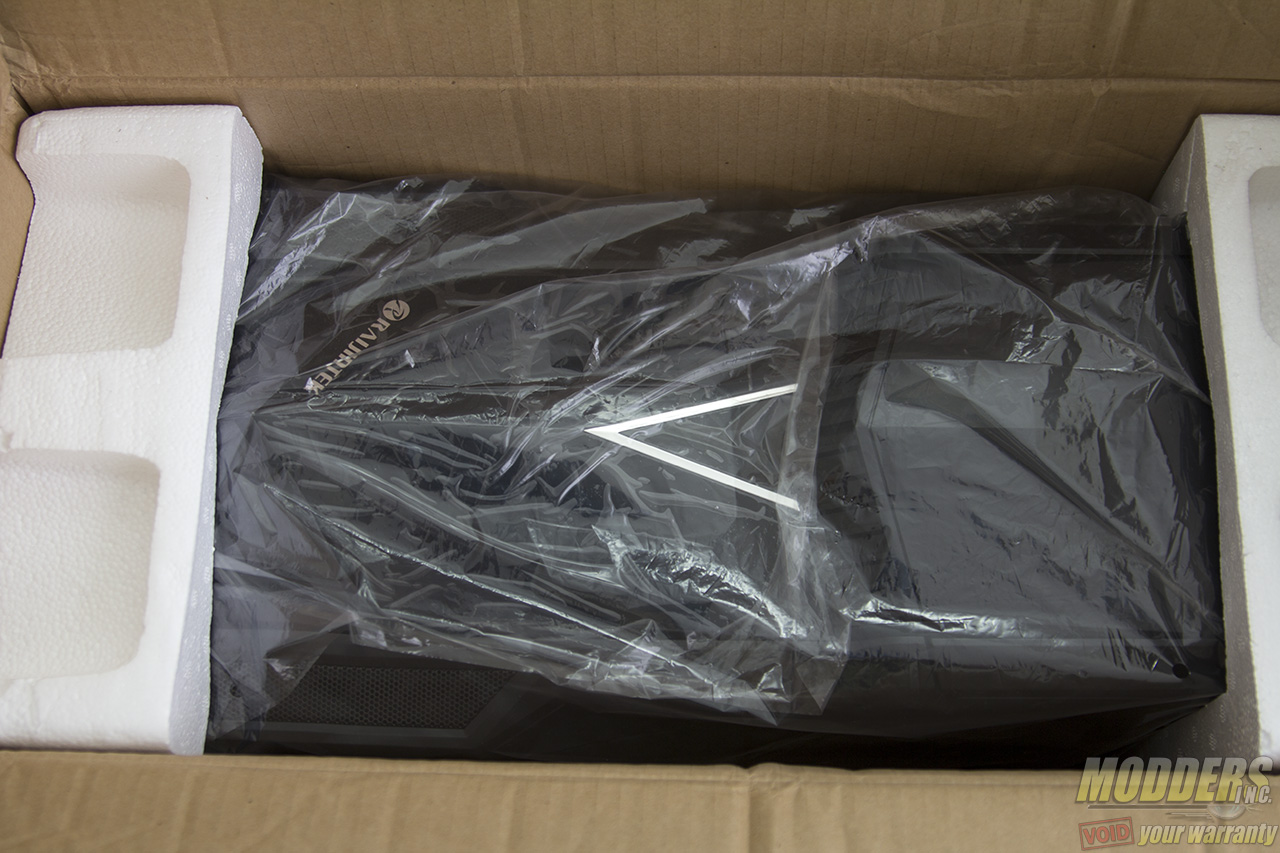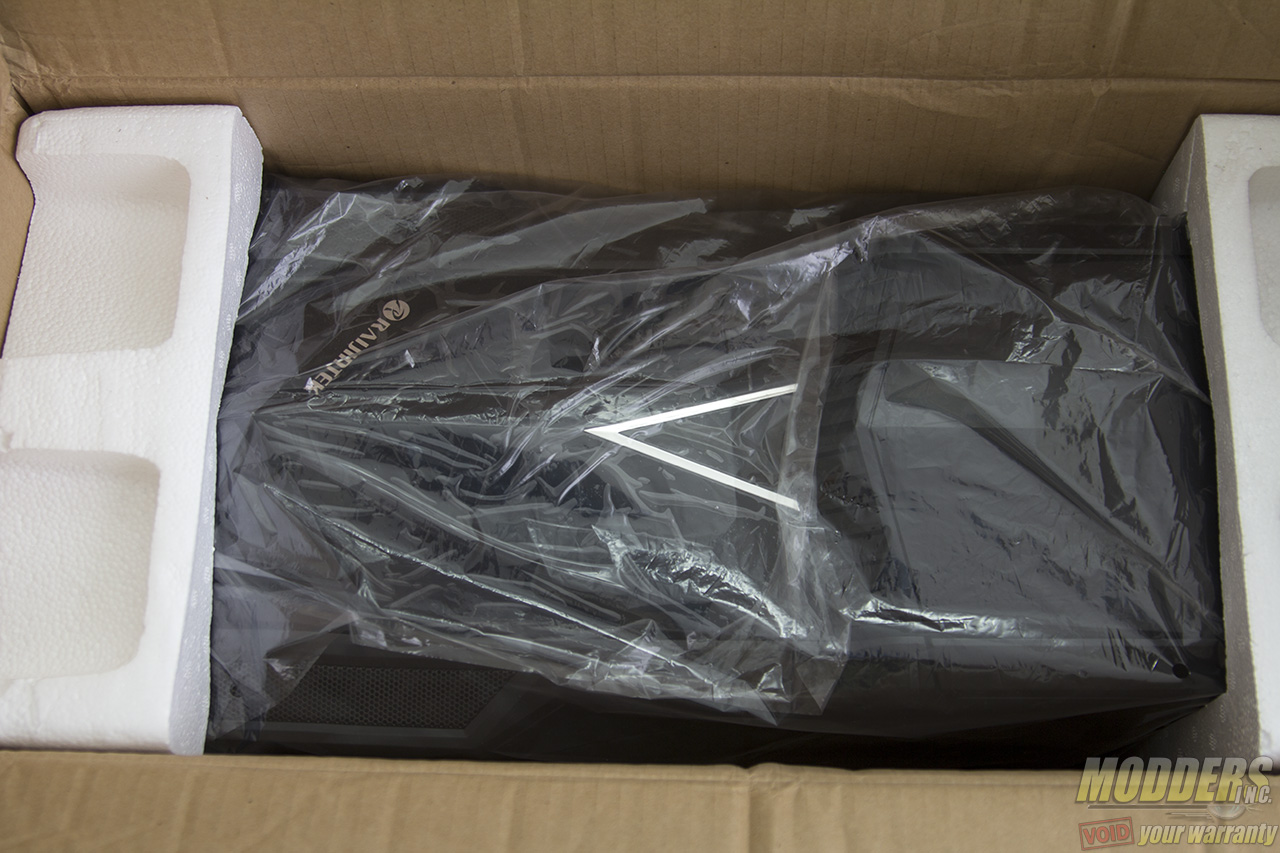 The packaging is fairly standard with the typical brown box and two foam inserts flanking the case on each side. The Nestor was also wrapped in plastic with the polycarbonate parts having plastic film protection as well to prevent scratches.
Contents of the accessory pack:
36x M3 Screws (Motherboard/2.5″ drive)
10x #6-32 Screws (Power Supply/Expansion slot)
9x Cable zip-ties
1x Motherboard alarm speaker
1x Multi-lingual (English, German, Chinese, Russian, Turkish, French, Spanish, Italian, Polish, Portuguese, Japanese) fold-out user's manual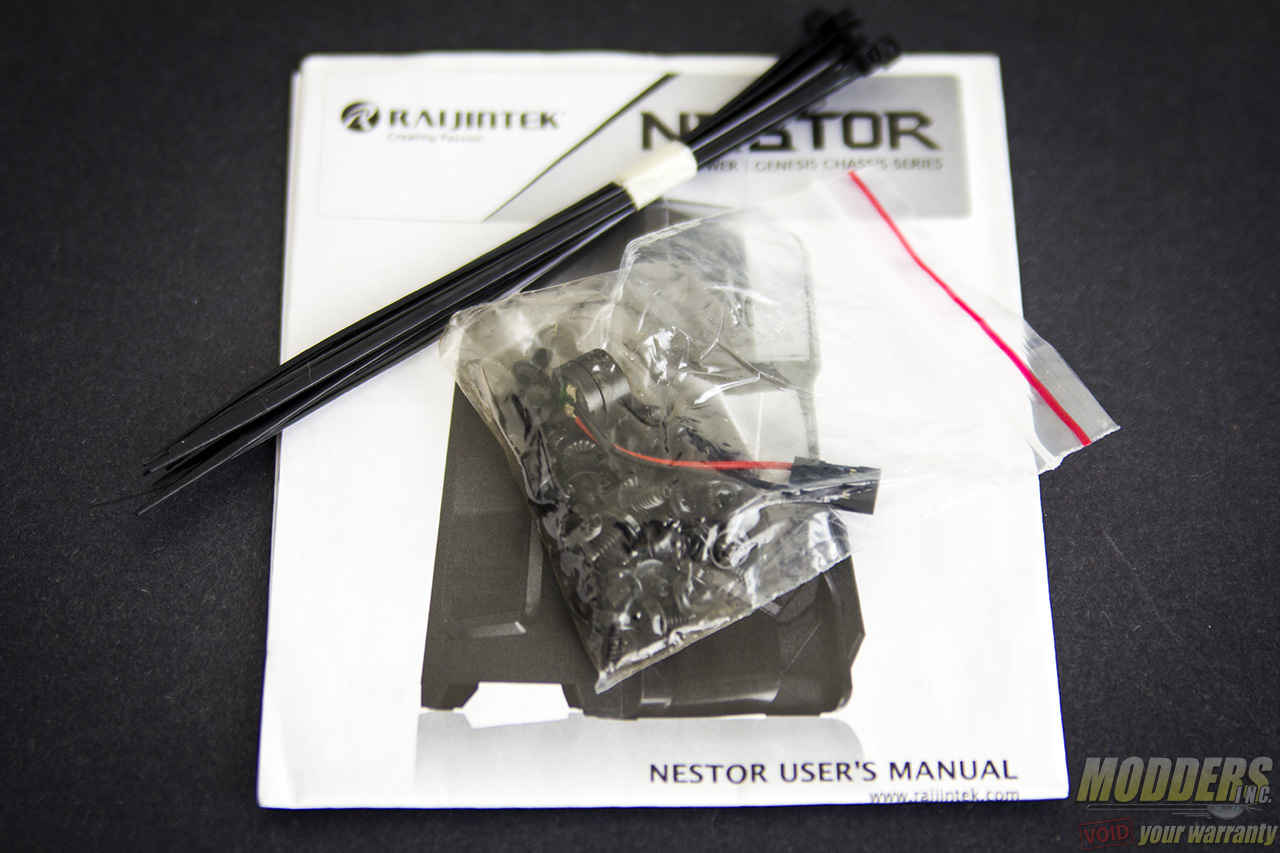 Specifications
Product Name
NESTOR / NESTOR WHITE
Product Number
0R200042 / 0R200041
Dimension [W×D×H]
239×461×529 mm
Weight
5.3 kg [N.W.] 6.5 kg [G.W.]
Material
SPCC 0.5mm
Color
Matt Black / White
M/B Support
ATX / Micro ATX
Drive Bay
External 5.25″ ×1
Internal 3.5″ ×2 [Tool-Free, Removeable] or 2.5″×2
2.5″ ×3
Expansion Slot
PCI Slots ×7
I/O Panel
USB3.0×2, HD Audio×1
Power Supply
PS/2 [Internal Bottom-mount]
CoolingSystem
Front Fan: 120mm/140mm×2 [2×120mm pre-installed] or 240mm/280mm radiator [option]
Rear Fan: 120mm×1 [pre-installed]
Top Fan: 120mm×2 [option] or 240mm radiator [option]
CPU Cooler Height
170mm [Max.]
Graphic Card Length
340mm [Max.]
Side Panel Style
Window