ROCCAT Unveils Tyon, The Next Step in Gaming Mice Evolution
Revolutionary gaming mouse provides multi-dimensional gaming control with 16 assignable buttons and 31 distinct functions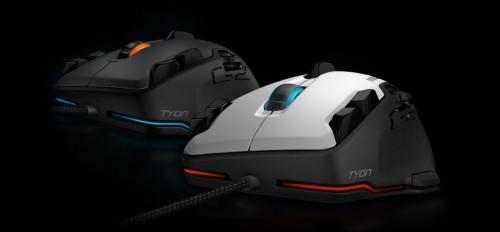 ROCCAT™ has once again raised the bar for gaming control and precision with the Tyon, the next step in gaming mice evolution.
ROCCAT Tyon offers 16 assignable buttons, 31 distinct possible functions, and a near limitless levels of customization thanks to ROCCAT's dedicated Easy-Shift[+] Button.  A true game changer, it answer the needs of an increasingly nonlinear gaming experience with the most extensive set of streamlined, tested and expertly designed features available in the market.
"Today's gaming experience demands that players adapt to the many dimensions of gameplay, whether on land, at sea, in air or space," says René Korte, ROCCAT founder and CEO.  "Our designers and developers worked in close collaboration with gaming experts to craft, test, fine-tune, and ensure that the Tyon's abilities meet these challenges."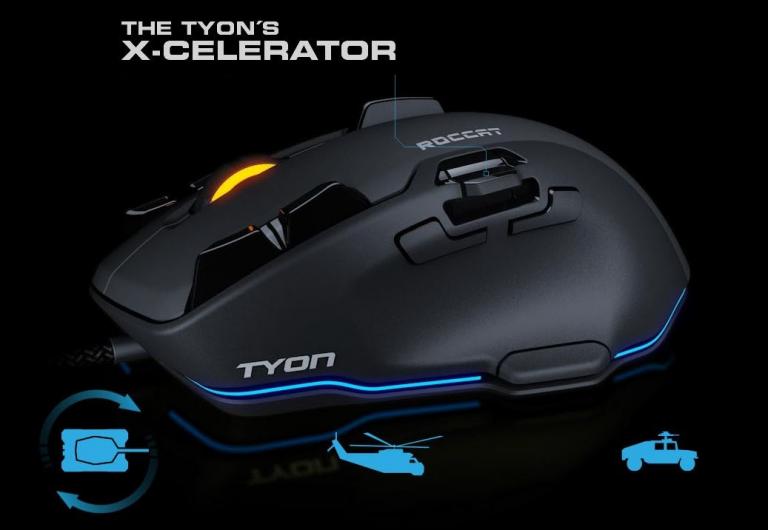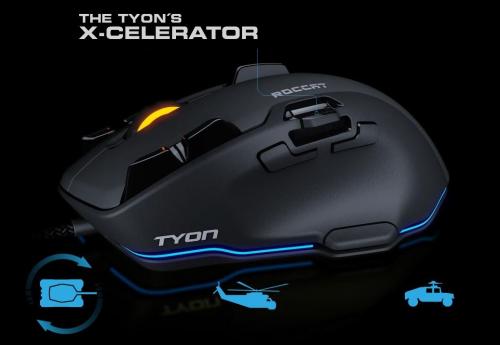 The Tyon is an efficient, combat-ready weapon and an aesthetically fascinating masterpiece in one.  It provides the simplest access to the most features in a gaming mouse, reduces the need to make hand adjustments on the keyboard with the ROCCAT X-Celerator and Dorsal Fin, and is exceptionally comfortable with exhaustively tested button placement schemes.
ROCCAT's new X-Celerator and Dorsal Fin technology eliminates the frustration of being shackled to the myriad of keyboard commands by shifting major functions from the keyboard to the Tyon.  The X-Celerator is a two-way analog stick that allows gamers to throttle, sprint, rotate tank turrets, and more directly from their mice.  Roccat's Dorsal Fin is a two-click button placed behind the mouse wheel that provides comfortable mid-finger gaming action and increases mouse functionality.
"Tyon's stricking balance of form, function and visual appeal was achieved by understanding what gamers want," adds René.  "We listened to gamers, tested the mouse with gamers and fine-tuned the mouse for both experienced gamers who want to take their play to the next level and the amateur gamers who wants to improve."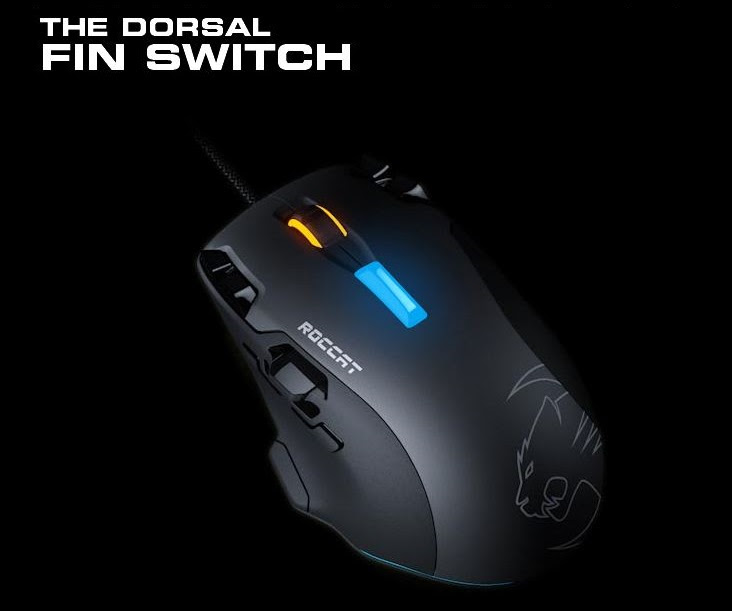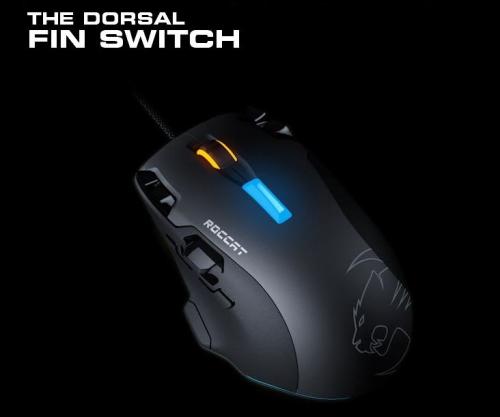 The Tyon is available in black or white and comes with a 576kB onboard memory to store vast amount of settings and macros, and an 8200 DPI Pro-Aim Laser Sensor for pinpoint precision, lightning quickness and fatal accuracy when needed.  It also comes with programmable dual lighting RBGY illumination for both the lower rim and wheel of the mouse.
ROCCAT Tyon Tech Specs
8200 DPI PRO AIM (R3) LASER SENSOR – precision gaming at its best
X-CELERATOR THUMB PADDLE – unrivaled command capabilities
DORSAL FIN SWITCH – rapid and instinctive control
ROCCAT™ EASY-SHIFT[+]™ – on-the-fly button duplicator
16.8M MULTICOLOR ILLUMINATION – customizable two-level light system
TRACKING & DISTANCE CONTROL UNIT – less pick-up flight for precise gaming
16 MOUSE BUTTONS – programmable + solid mouse wheel
32-BIT PROCESSOR + 576KB MEMORY- rapid macro storage and execution
ROCCAT at Computex: I1209 in TWTC Nangang Exhibition Hall 1F