« Page 5
|
Page 7 »
AutoTune and the new Sapphire Tweak OC tool.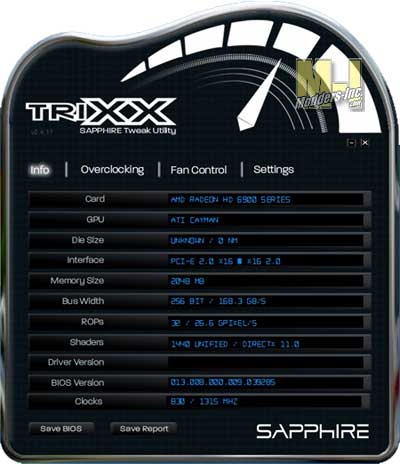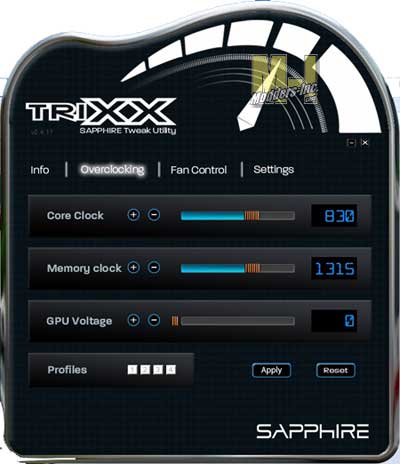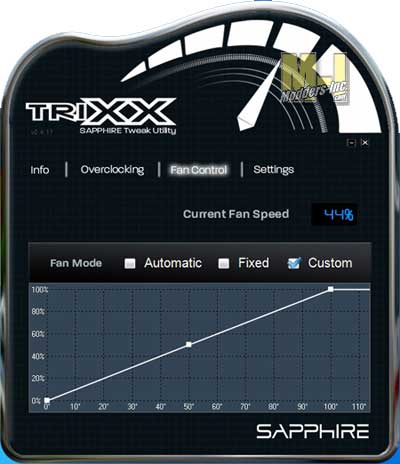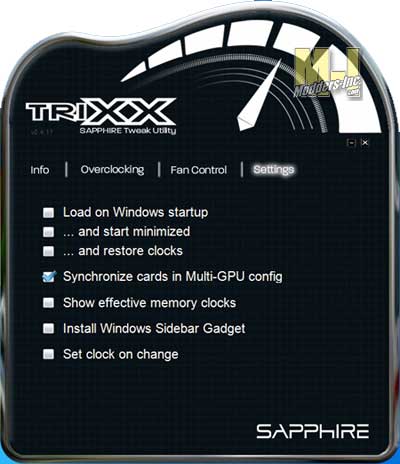 With the 6800 series cards Sapphire has come out with their own Tweak Utility known as TriXX. This handy piece of software will allow you to change some of the settings one your Sapphire card. From within the program you get information about the card, the ability to adjust the GPU (single or multi-GPU) and Memory, plus total control over the cooling fan. Yes it sounds almost like the Overdrive that is inside the AMD control panel but you get some extra setting on how to display things plus you can have a sidebar widget on your desktop by just checking a box.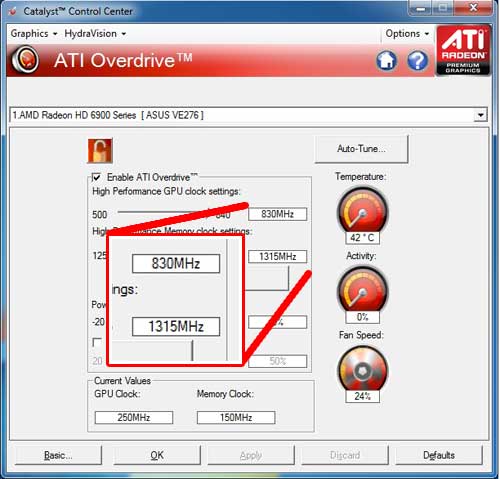 For those that do not want to manually do the trials and tribulations of testing different settings to overclock your video card you can simply jump into the Catalyst Control Center, enable the ATI Overdrive and click the Auto-Tune button. The software will start the testing process. and within a few minutes, or more, your new video card has been set to a safe level. 
I decide to do the overclocking with the auto-tune to see what it would come up and how well it increased the performance. With the TriXX utility I am sure that I could have easily pushed the card a lot more.