« Sapphire R7 260X (100366-3L) Overview
|
Testing Procedure and Benchmarks »
Cooling System Design
The heatsink shroud unit is easily removed from the main PCB via four screws in the rear. Unlike the reference R7 260X, Sapphire did not place a metal brace at the back of the GPU where the heatsink mounts. An improvement from the reference design however, is Sapphire's use of a copper plate directly on top of the GPU core. Although three screws are visibly securing this copper plate to the aluminum heatsink, this also appears to have been soldered in place so it is not easily removed.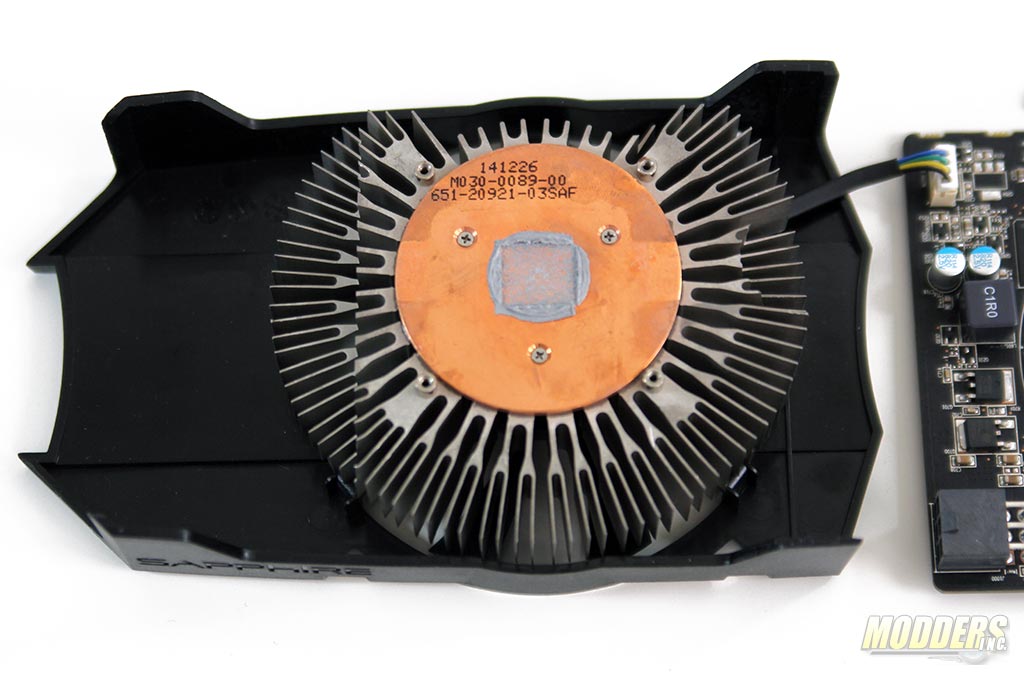 The reference Radeon R7 260X also has a heatsink on the GPU+Memory MOSFETs so Sapphire followed suit, although due to the different MOSFET model used, the aluminum heatsink has been customized to fit the Sapphire R7 260X 100366-3L like the radial aluminum heatsink for the GPU core. This strip of aluminum is secured with screws at the back and uses thermal strip for contact with the surface components.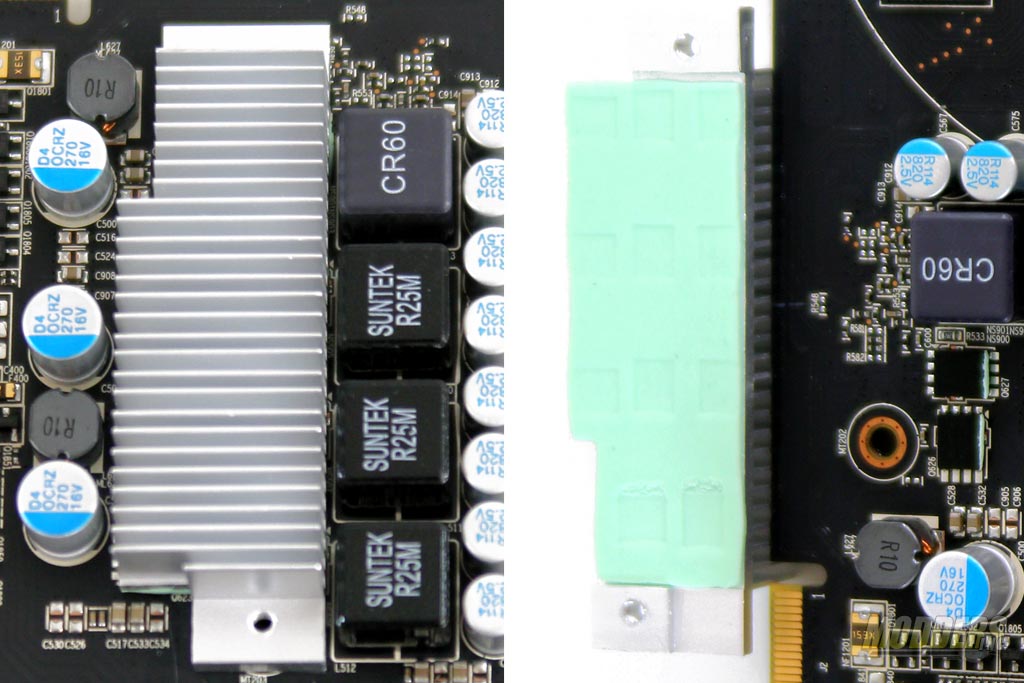 The fan is held in place to the radial aluminum heatsink and the plastic shroud via three screws and once this is removed, users can easily mod or paint this shroud to their liking. This also means that maintenance is easier compared to other coolers and the fan can easily be replaced should it fail. Although the shroud is made of plastic, this makes sense since metal would place much more weight on the PCB and would require a strong backplate or brace for support. Modders should keep this in mind when deciding to customize this stock shroud with their own design.
The fan bundled is a 9-bladed 92mm Apistek PWM fan, a common graphic card OEM also used by MSI and PowerColor for their Twin Frozr IV and Turbo Duo video cards. This fan implements a dust-proof design with minimal exposed area for easier maintenance and longer life-span.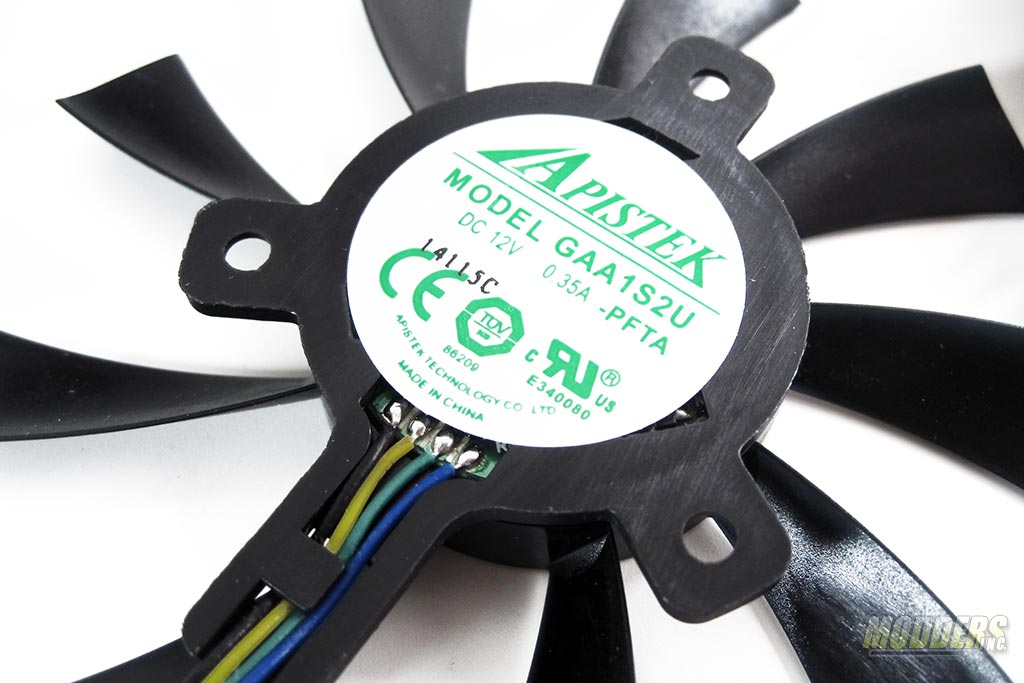 Overclocking
Sapphire provides a utility for overclocking available on the driver disc or via the SapphireTech website. Users can also overclock using AMD Overdrive in the Catalyst Control Center but Sapphire's TriXX utility loads faster and has a more comprehensive fan control option.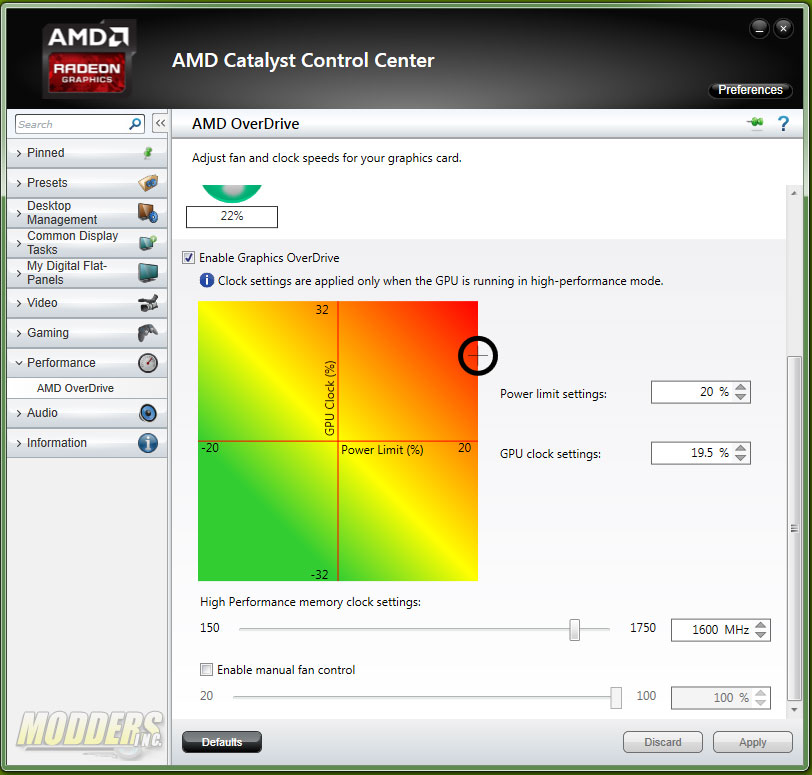 While running a windowed  stressful GPU program such as Unigine Heaven in the background, users can tweak their video card until a suitable overclock value is found. The AMD Catalyst driver automatically recovers from failure/freezes when the value is too much for the video card so users should not be concerned. A reboot might be necessary to fully recover sometimes but that is the nature of AMD overclocking. While most reviewers will put a disclaimer here, I will ENCOURAGE you to overclock your R7 260X video card, especially if you got the 100366-3L because the benefits greatly outweigh the cons. Voltage is locked so it is impossible to "break" your video card by overclocking this way (although I cannot guarantee AMD driver stability which is another problem to deal with entirely) and the performance gains are big.
Although the Sapphire 100366-3L R7 260X has 100MHz lower GPU clock out of the box compared to the reference R7 260X and has slower memory speeds, using the TriXX utility, users can push performance for the better while having manageable thermal performance. Maximum GPU clock was able to be raised to 1195MHz from 1000MHz.  Currently, the highest out-of-the-box factory overclocked video cards have a 1188MHz core (ASUS R7 260X DirectCU II OC and Gigabyte R7 260X WindForce 2X which cost $15-$20 more) and this overclock is slightly above that.  The memory could not be overclocked further however and this is more of a limitation of the Elpida memory chip used (this is not a matter of cooling the memory chip for better performance). Still a decent overclock and was able to match the out-of-the box GPU core OC spec of more expensive R7 260X models.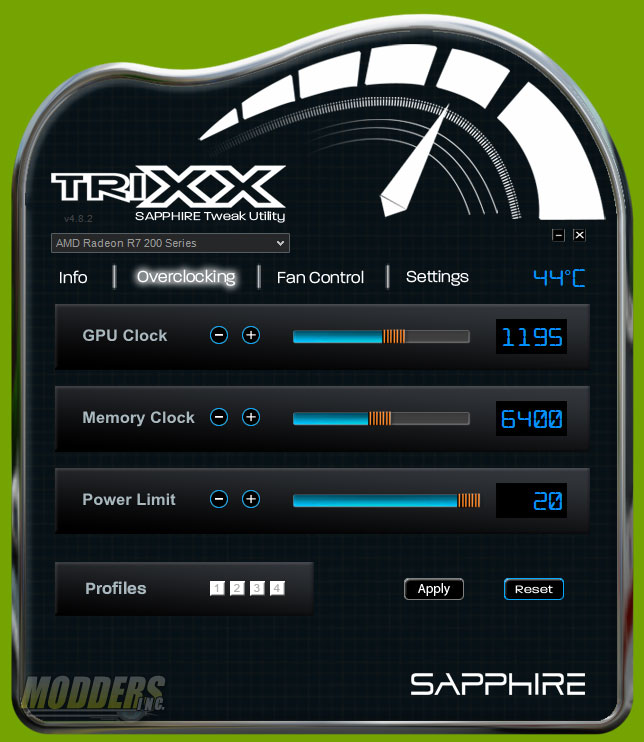 Thermal Performance and Power Draw
With Windows Power Saving options set to High Performance with EIST turned OFF in the UEFI, idle power consumption was recorded after 20 minutes. Temperature and power draw load was measured with Unigine Heaven 4.0 benchmark. Temperature was monitored on an open-air benchmark with the room controlled at 22C ambient. Video Card fan speed set to auto. Power draw is the full system load taken from the wall using a BluePlanet EM100 power meter.
Stock:
IDLE = 69W
Peak Load = 145W
Minimum GPU temperature: 32C (20% Fan Speed)
Maximum GPU temperature: 64C (43% Fan Speed)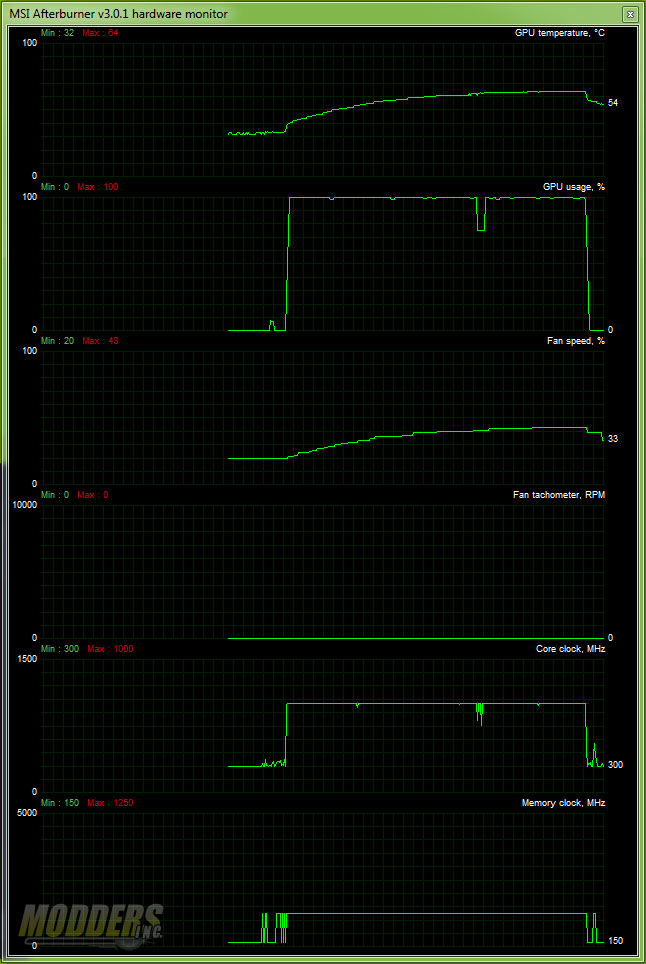 Overclocked (1195 MHz Core/1600MHz Memory):
IDLE = 74W
Peak Load = 159W
Minimum GPU temperature: 38C (21% Fan Speed)
Maximum GPU temperature: 68C (47% Fan Speed)