« A Closer Look | Management Web Interface »
Internals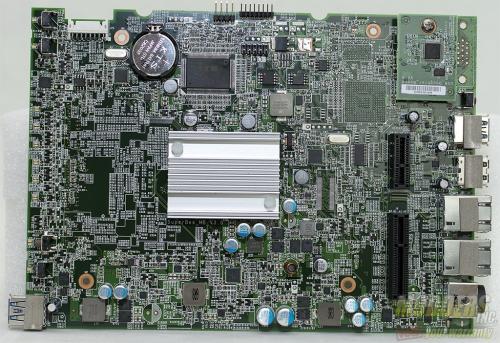 Getting the Seagate NAS Pro DP-6 apart required the removal of a lot of screws but eventually the motherboard did come out. The CPU on the Seagate DP-6 is the new Intel Atom C2338 1.7 GHz dual-core CPU. While this CPU is at a lower clock speed of the D270x, the new changes and updates in the platform should overcome the lower clock speeds. In the past on some of the older Atom based platforms, a mix of Intel and other manufactures were used to handle more than two SATA ports. The new CPU is able to provide six SATA ports, so it is all Intel in this NAS. The low power Atom CPU also means there is not a need for active CPU cooling and is cooled by a large silver colored heatsink featured in the center of the motherboard.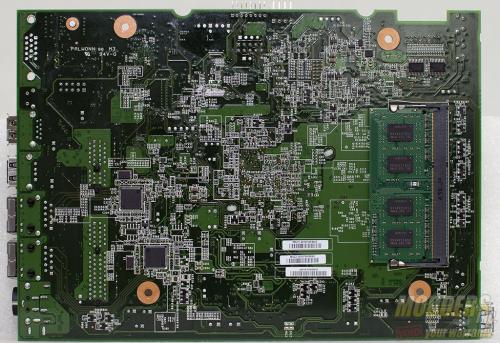 The backside of the motherboard features the memory slot. This side of the motherboard is extremely easy to get to without taking the whole board out. On the left side of the case, there is a panel that slides off after removing two screws and grants access to the memory slot. The Atom C2338 can support a maximum of 16 GB of ram on the single channel.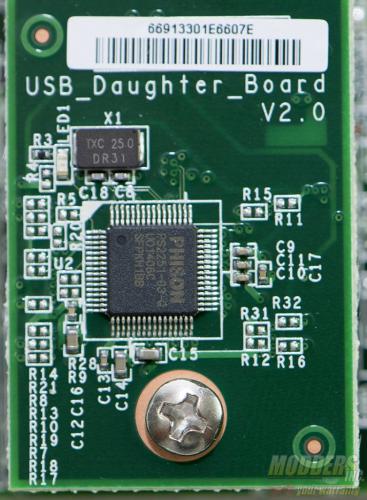 The USB daughter board features a Phison PS2251-03-Q USB 3.0 to flash controller. This is the controller board for the NASOS  operating system.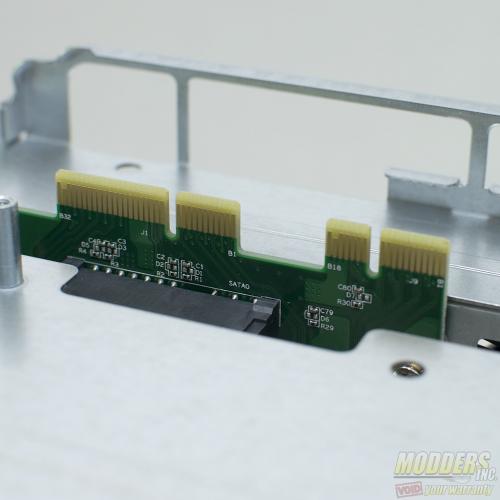 The backplane for the drives plugs into what looks like a combination of a PCIe 1x and 4x slots.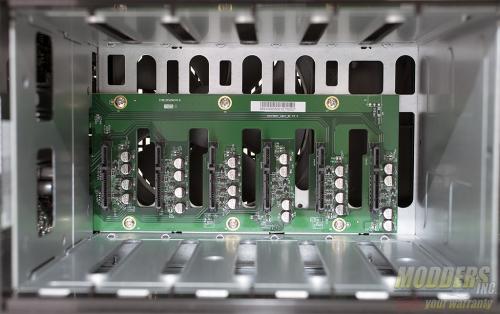 The backplane for the Seagate NAS Pro DP-6 features six drive bays for SATA only drives. According to the specifications the NAS only supports up to 5 TB drives. As larger drives come out, I am sure only a firmware upgrade is necessary.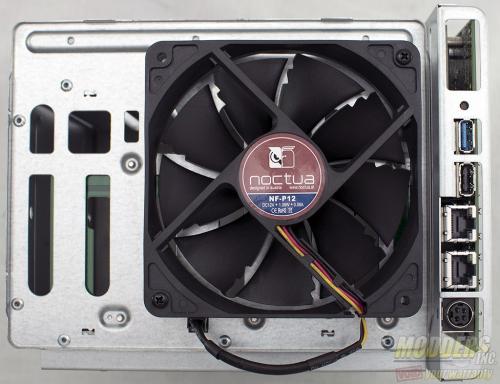 To keep the hard drives cool, Seagate went with the Noctua NF-P12 120mm fan. This fan offers good cooling with a low acoustical noise level. At the full 1300 RPM the fan generates a noise level of 19.8dBa.