« Introduction | Internals »
A Closer Look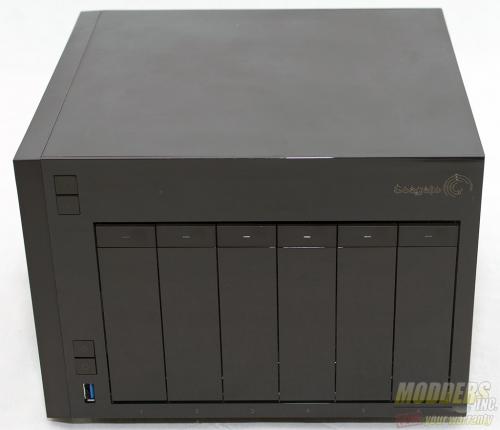 Externally, the Seagate DP-6 is elegant and very shiny. The minimalist approach would work well in a server room or in a small office where it can be seen during the day. The drive release buttons are at the top of each of the drive caddies. Starting from the left to the right, the drive bays are labeled 1 – 6 under each of the slots.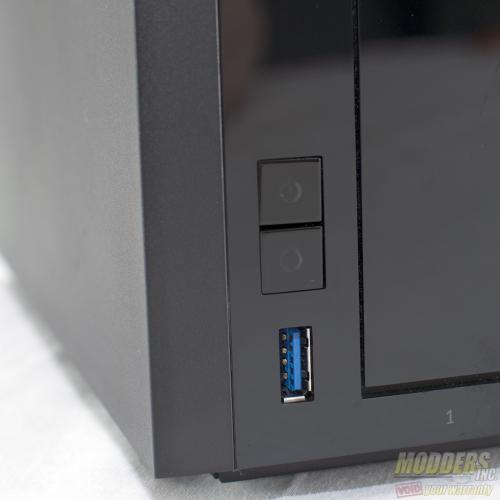 On the front lower left of the unit is a single USB 3.0 port. Just above is the power and and one touch backup buttons.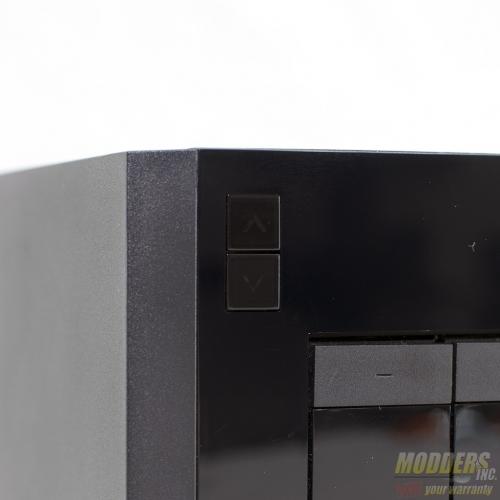 The very top corner on the left are the menu navigation buttons. The NAS Pro 4 and 6-bay models have LCD screens that are used to access some of the system settings such as networking, storage, temperature and fan speeds. A short press on either of the buttons turns the LCD on and navigates through the menus while a long press on either of the buttons will enter the selected menu.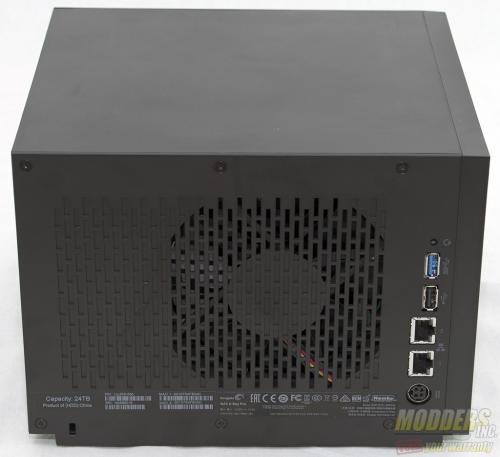 The backside of the Seagate NAS Pro DP-6 features a large 120mm fan to help keep the hard drives cool during use.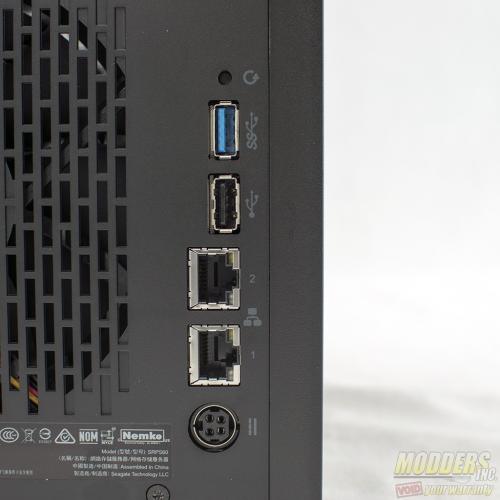 I/O connections on the back panel include one USB 3.0 port, one USB 2.0 port, dual Intel one Gigabit LAN ports, and the power port. Just above the top of the USB 3.0 port there is a recessed button for resetting the admin password as well as the network settings.