« Management Web Interface | Testing Methodology »
Management Web Interface Continued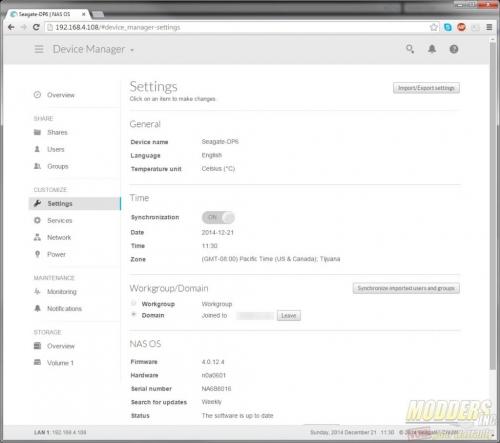 On the settings page, the Seagate NAS Pro DP-6's name can be changed, it can be joined to a domain, and check and install firmware updates.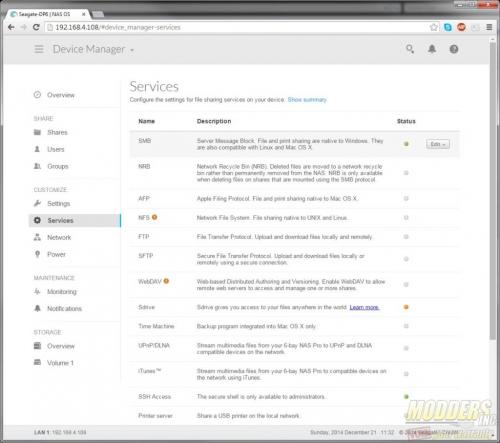 The Seagate NAS Pro DP-6 offers quite a bit in terms of network services. SMB and AFP are the file and print sharing for Windows and Mac. Each service can be configured and either turned on or off. I suggest that if you are not using a specific service than turn it off.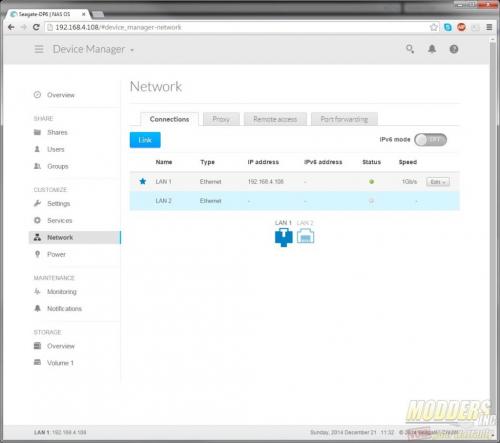 The Seagate NAS Pro DP-6 has two 1 gigabit network ports available for use. Each can be configured on the network page. Since the NAS has two network interfaces, they can also be set up for load balancing or failover.  To use load balancing a switch that supports 802.3ad or LACP is required and must be configured on the switch. For load balancing both network interfaces must be connected to the same switch. Fault tolerance makes one network interface active and one passive. If one interface happens to fail or become disconnected, the Seagate DP-6 activates the second interface. No additional configuration or requirements are needed on the switch and the interfaces can be on different switches for fault tolerance.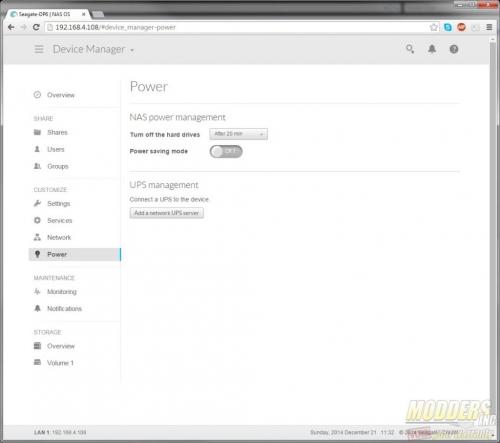 The hard drives can be configured to spin down after a certain amount of time. This reduces the overall power consumption and saves the user a little  cash here and there. UPS configuration is also available on the power management page. This will allow the UPS to communicate with the NAS and shut it down in case of a power outage thus reducing the chances of data loss.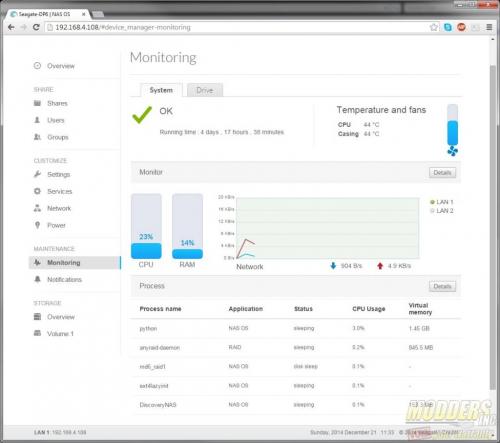 The monitoring page gives a more in-depth view of what the NAS is doing as compared to the overview page. Each CPU/Memory process can be viewed in detail by clicking the details button on the process title bar.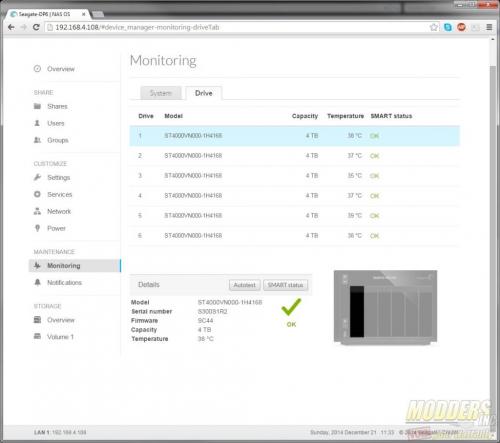 The monitoring page also includes a Drive tab. This tab gives detailed health information on each drive installed in the Seagate NAS Pro DP-6. SMART status of each drive can be viewed as well as an automatic testing schedule of each drive can be configured.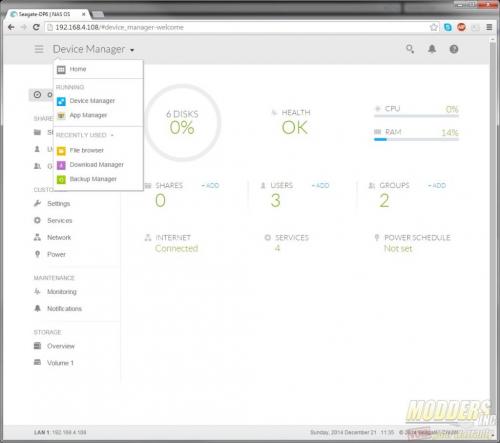 The top of the menu is the quick access to other areas of the NAS. The file browser, download manager, and App manager are easily accessed here.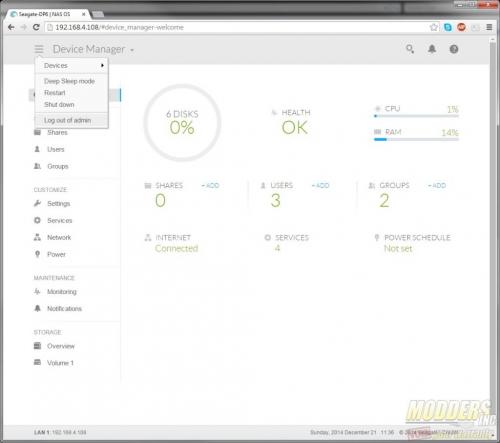 Just to the left of the navigation menu is an additional menu that allows the configuration of direct attached storage such as drives that are plugged into the USB slots on the NAS. Shut down, restart and deep sleep modes can be activated from here.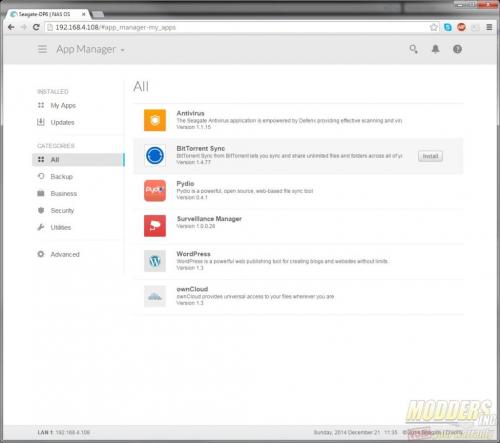 The Seagate NAS Pro DP-6 comes with a limited number of applications that can be installed from Seagate. In the advanced menu, additional applications can be installed manually.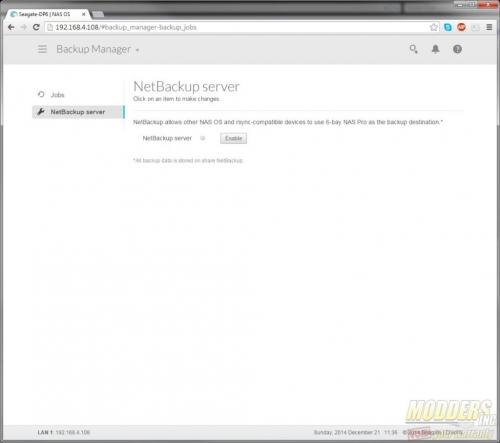 The Seagate DP-6 can also act as a R-Sync target for any device to use as its backup destination. Configure the source device to use the Seagate DP-6 as the destination.