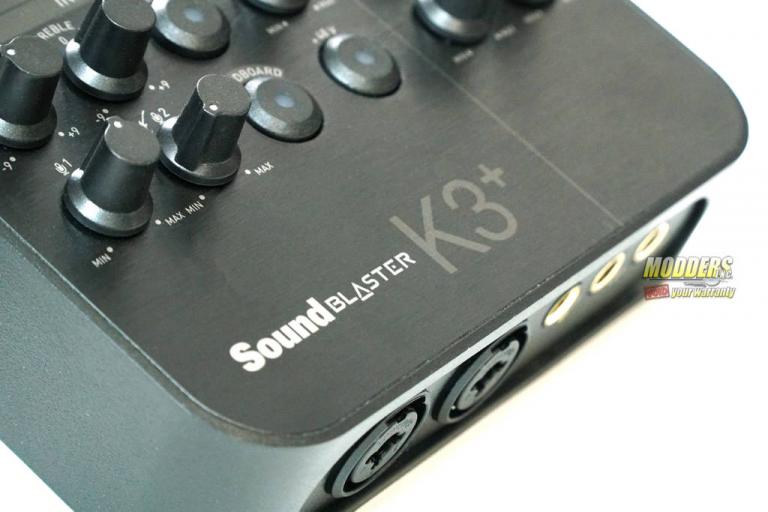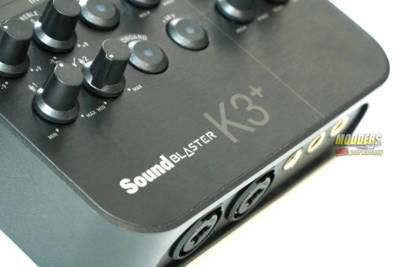 We first got a look at the Sound Blaster K3+ at CES when we stopped by the Creative Suite. It was advertised as a USB Audio Interface designed with streamers in mind. To say that I was impressed with the concept of the K3+ would be a vast understatement. In fact, it was the thing I was most excited about seeing at CES 2018. But too often, launch products are a shell of their prototype counterparts. I've learned my lesson with getting too excited over hype. But, the K3+ had such potential, it was hard to not get my hopes up that the K3+ would be everything they said at CES.
Well, after extensive testing with the Sound Blaster K3+, including comparing it to my previous interface, with a couple different microphones, I'm very happy to say, the K3+ not only lived up to my expectations, but may have exceeded them just a bit.  One of the best features is actually the lack of features. These being drivers and software. The K3+ is plug and play and can be used without a computer.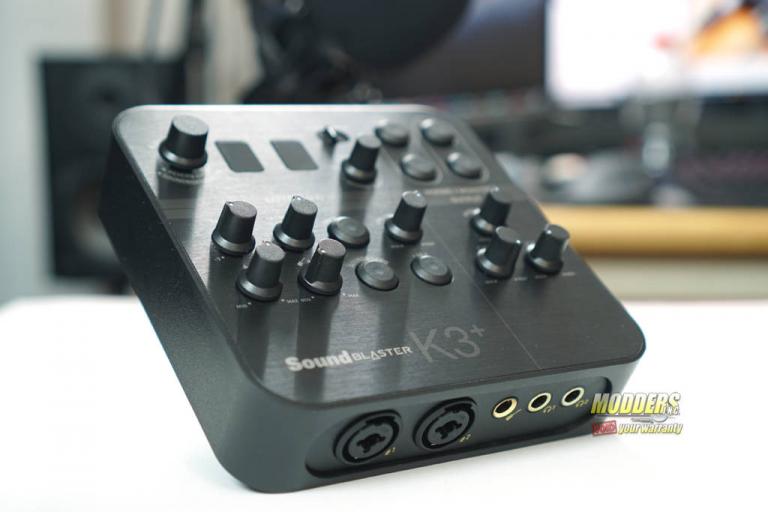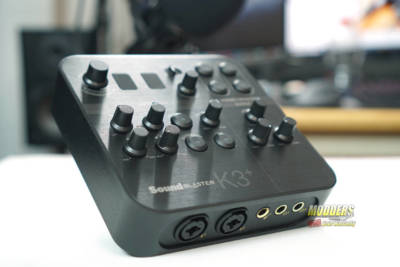 The K3+ offers a ton of options that my old interface, the Line6 UX2, just didn't have. They both have dual XLR ports, with separate gain control, but that's where the similarities end. The K3+ has dual ¼ inch headphone jacks, each with separate volume control, and monitoring. If you have a friend plugged into the K3+ with you, you can hear each other through your headphones. This makes for a much better experience while on stream, or just recording.
In addition, the K3+ has a third ¼ inch jack on the front for an instrument. However, you could also use a powered mic in this port. The XLR mics are powered by the 48 volt phantom power on the K3+. The K3+ also has both reverb delay, and a knob to select one of nine different reverb settings. There is also an auto tune feature for the singers out there and a voiceover feature. This feature lowers the volume of the music playing in the background, whenever your voice is detected.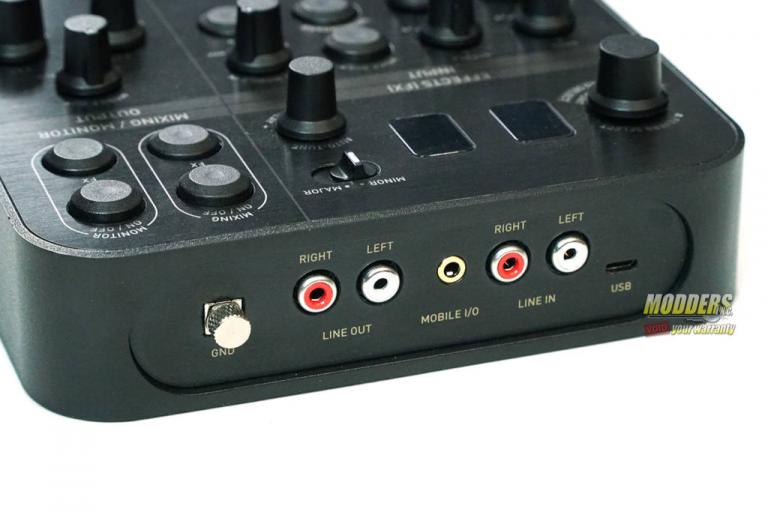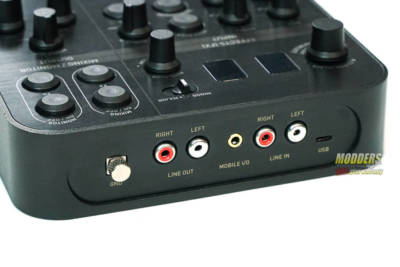 On the rear, there is two sets of RCA jacks for speakers. There is also a 3.5 mm line in and out for hooking up a mobile device, a spot to ground the Sound Blaster K3+ to your PC. This will help to eliminate any background interference from other electronics. Last, there is a single micro USB for both power and data to your computer. You could also plug the K3+ into the wall, or charging dock, plug in some speakers, hook up your phone, and you have a karaoke machine. My personal favorite feature of the K3+ is the built in soundboard, with 6 pre-recorded sounds. This is a great feature, and fun to use on stream.
Overall, the Sound Blaster K3+ would make a welcomes addition to your streaming setup. If you're still using a USB mic, like the Blue Yeti, switching to the K3+ will allow you to use an XLR mic, which will give you far better audio quality than any USB mic out there. Top that with the amount of features the Sound Blaster K3+ has to offer, and the control it can give you over your audio, this interface can really increase the quality of your streams. Check out our full review with the link below.