Super Talent Technology, a leading manufacturer of NAND Flash storage solutions, announces its USB 3.1 Portable RAIDDrive, a high performance storage device that allows you to transfer large files extremely quickly through the USB 3.1 interface.
The Super Talent USB 3.1 Portable RAIDDrive consists of two M.2 SSDs within the enclosure that are set up in RAID 0.  This allows increased performance in a small portable form factor that uses the USB 3.1 interface.  With speeds up to 750 MB/s read and 700 MB/s write, transferring large files around such as media content only take a matter of seconds.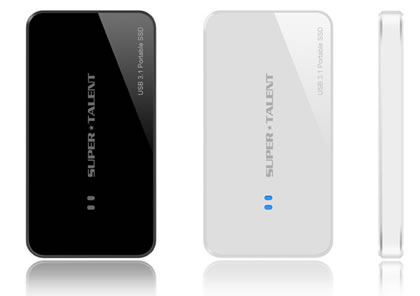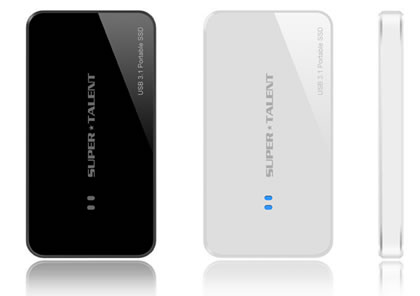 The USB 3.1 Portable RAIDDrive is available in sizes up to 1 TB which allows for an incredible amount of storage in a pocket sized device.  In addition, it is also backwards compatible with USB 3.0 and 2.0 ports so users aren't restricted to a USB 3.1 port.
The USB 3.1 Portable RAIDDrive will be showcased at Computex in Taipei, Taiwan June 2-6 in the Nangang Convention Center at Booth J1211.
About Super Talent Technology
Super Talent Technology Corporation based in San Jose, California, designs and manufactures flash based SSD and USB storage devices for computers and consumer electronics. An ISO 9001 certified company, Super Talent utilizes its state-of-the-art factories and leading-edge components to produce award winning products with outstanding reliability. Super Talent is an active member of the JEDEC and ONFI. With over 200 patents, the company was ranked in the top 50 of the Wall Street Journal's Patent Scorecard ™ for the IT industry three consecutive times.