PC Cooling
Swiftech H240 X3 All in One Cooler Review
Increased Looks and Performance
« Introduction
|
A Closer Look at the H240 X3 »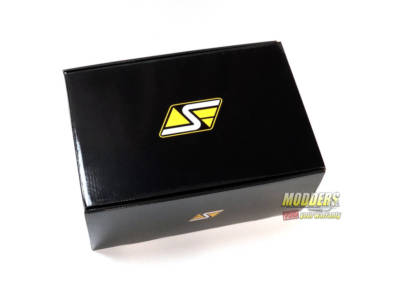 The H240 X3 comes is a plain, glossy black box with the distinctive Swiftech logo printed on the top, front, back and both the left and right sides. Other than the Swiftech logo, there are no other marking on the box other than the flap that opens the box. Here is where you'll find the UPC code and part number, that being H240 X3.
The first thing you see when you open the box is a Swiftech quality control certificate. This is a check list that consists of radiator, waterblock and clamp checks, as well as a 15 PSI leak test. They also check to make sure everything that's supposed to be in the box is. They even have the tech initial each section of this 11-point inspection.
The H240 X3 comes packed in soft foam. This is always a huge plus for me. Soft foam is great because its reusable. This means when and if you ever need to pack the cooler away or ship it, it'll be as safe as the day you bought it. The cooler also comes wrapped in plastic, and the block is wrapped in bubble wrap for a little added protection.
The H240 X3 comes with mounting hardware for every modern socket including AM3+, AM4, TR4, LGA 2011, and all LGA 15XX sockets. The cooler also comes with a small tube of Swiftech's TIM Mate thermal paste, red, green and blue dye, and the fan and RGB hub. Their new Helix IRIS Fans come preinstalled on the radiator, and they look great.