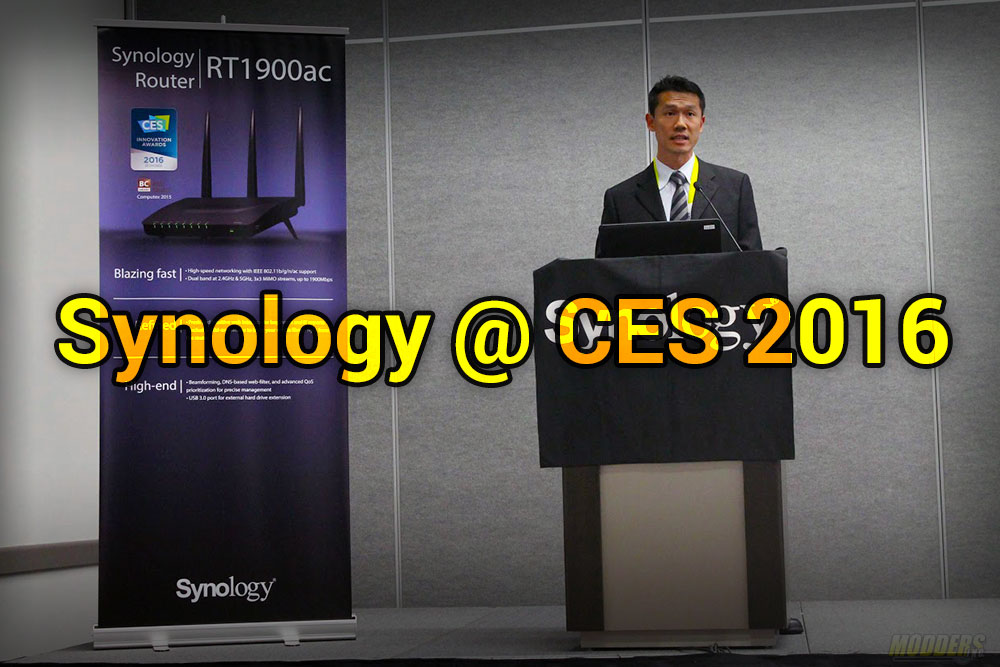 Synology is expanding their line up at CES 2016 by showing off their newest DiskStation devices. This year we saw a base level SoHo (Small office/Home office) DiskStation DS716+ and its bigger brother DiskStation DS416j. Both of these products offer the same features as the previous small SoHo appliances as they are both based on the award winning OS DSM (DiskStation Manger). But this is not the only the new products we saw from Synology.
We saw Synology entering home routing market with introduction of RT1900ac. RT1900ac is 802.11ac based router that offers all of the features of the traditional home router and more. This particular unit broadcasts both 2.4 and 5GHz spectrums and should be able to push 1900Mbps with ease. We didn't actually see the advertised speed/tests but we did got a first hand experience of Sinology's SRM 1.0 (Synology Router Manager). I was ovary impressed by the ease of set up and the number of extensive features this router has to offer. Keep in mind this AC router is oriented towards home or small office use and will be on the shelves some time mid February.
While on the main floor with Synology we saw their great line up of NAS/DAS (Network Attached Storage/Direct Attached Storage)enclosures for pretty much every kind of demand. One of the newest enterprise storage enclosures that Synology is offering is RC18015xs+. This multi bay NAS device has all of the latest bells and whistles when it comes to High availability and 10GbE capability. More and more we see 10GbE devices on the market and Synology is no stranger.