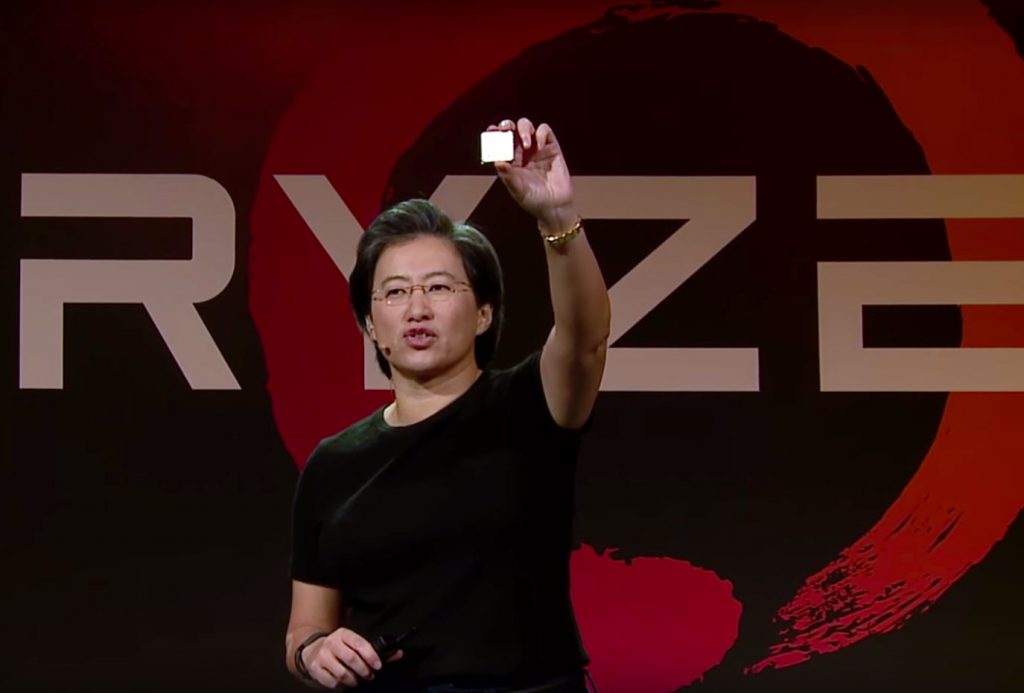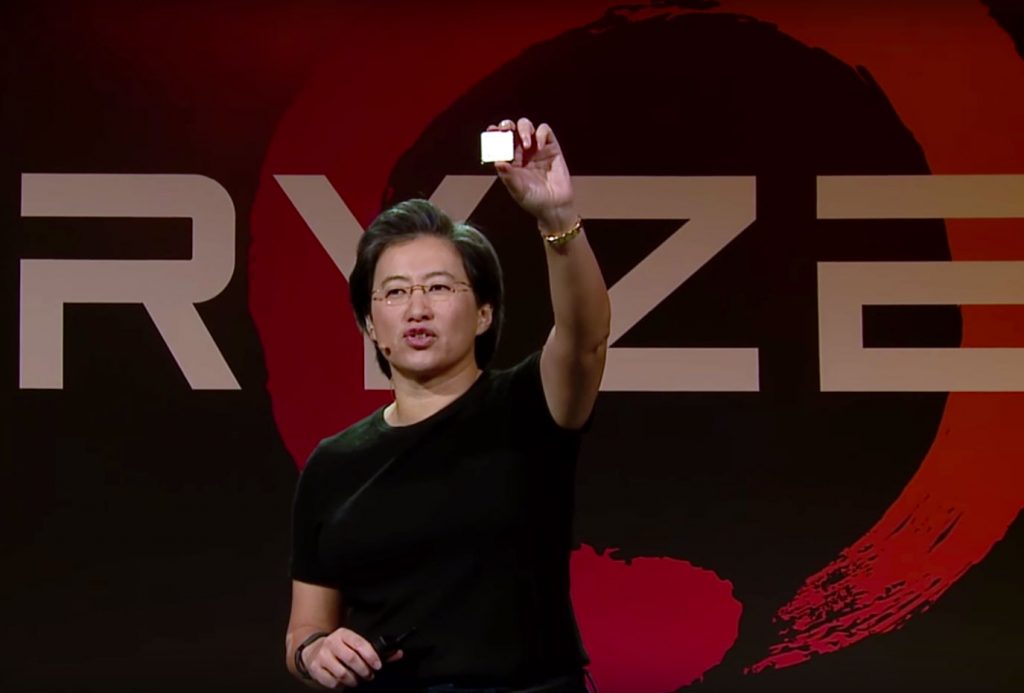 Comfortably wearing jeans and a t-shirt this morning, AMD CEO Lisa Su finally made the announcement in San Francisco in front of media: AMD Ryzen is now officially launched. Although AMD is expected to eventually release an entire top to bottom line of CPUs to compete with Intel's mainstream and HEDT line, they have only announced the first top three Ryzen 7 CPU specification and prices so far. What is impressive about this launch however is the fact that AMD is actually taking on Intel's high-end desktop line head-to-head while undercutting them in prices.
At the top of the Ryzen 7 line sits the 8-core, 16-thread 1800X with a baseclock of 3.6GHz and a boost clock of 4.0GHz, demonstrated at the event to outperform the Intel Core i7 6900K by 9% in Cinebench R15 multi-threaded load and matches it in single threaded performance. The best part is that it is only priced at $499 compared to the Core i7 6900K which is priced at $1050.
The 1700X which follows the 1800X in the stack, is priced at $399 while outperforming the $425 Core i7 6800K by as much as 39% in Cinebench R15 multi-threaded test. Even the Ryzen 7 1700 which is also an 8-core/16-thread CPU competitively goes head to head against Intel's top of the line mainstream desktop Core i7-7700K CPU, outperforming it in performance by as much as 46% in Cinebench R15 multi-threaded and offers it at a much affordable $329 compared to $350. This deal is made even sweeter by the fact that the 65W TDP Ryzen 7 1700 will come bundled with a Wraith Spire CPU cooler.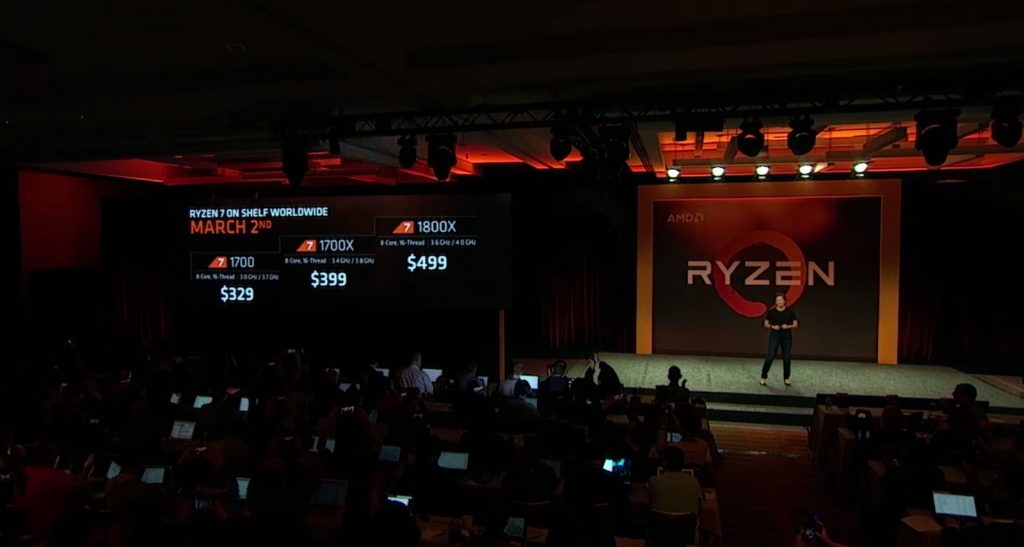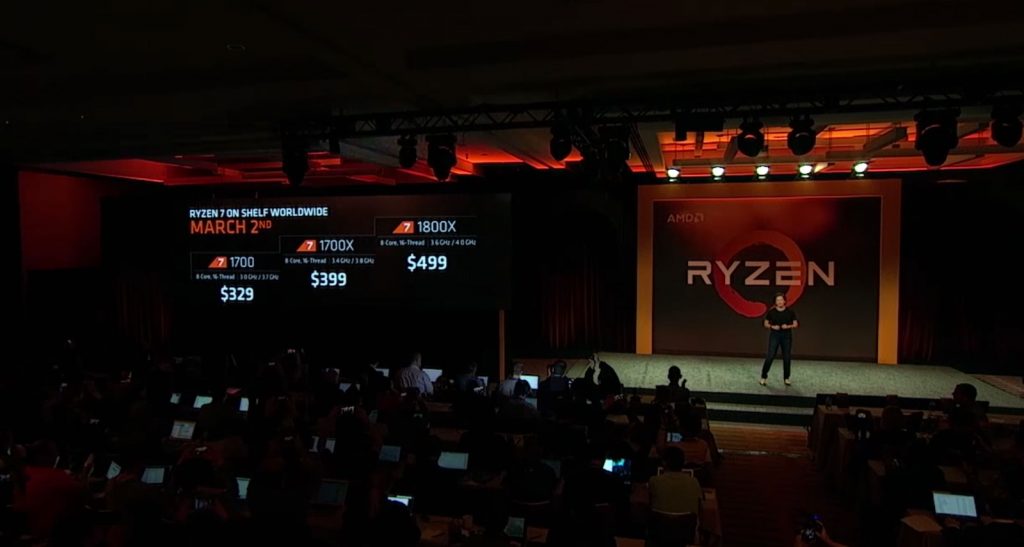 Customers eagerly awaiting the CPU can now pre-order them before the March 2nd availability. AMD also mentioned that it will be a hard launch with 82 motherboard models ready as well as system integrator partners.
Participating vendors include the following, with a more complete list available here:
USA
Amazon
Newegg
Microcenter
Europe
Alternate
Mindfactory.de
Rue De Commerce
Greater China
JD.com
Tmall.com
Latin America
Kabum
Watch the launch event video: