« Initialization & Start Up
|
Testing Methodology »
Synology DSM 6.0
At CES 2016, we got a preview of the new DSM.  On March 25th 2016, DSM 6.0 was released for public consumption. Currently there has been one update for 6.0 which should bring the version number of the NAS to DSM 6.0-7321 Update 1.
To access DSM, you'll need to log in with the username and password that was set up earlier.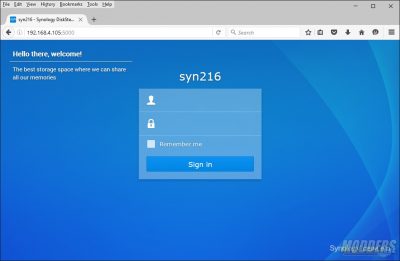 The interface of DSM is much like that of a traditional PC running Windows. There's a desktop and menu. Shortcuts can be created on the desktop to quickly access frequently used applications.

The programs menu is located in the top left corner of the interface. Click on it will bring up a menu that contains the built-in applications such as file manager and installed applications such as Video station.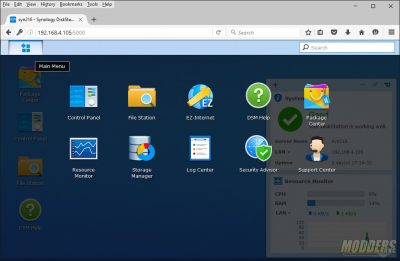 Most of the configuration of the DS216+ is done in the control panel. Each section is displayed on the left side of the window and the options are displayed on the right.
The next configuration item is in Storage Manager. In Storage manager, you will be able to configure RAID levels, check hard drive health, view volume usage, etc.
DSM 6.0 Applications
File Station is much like Windows Explorer. You can use file station to manage files and folders as well as assign permissions to files and folders. Within the web browser, files and folders can be dragged and dropped from one location to another. The application features an advanced search feature that can search file contents as well as metadata but, the contents will need to be indexed first.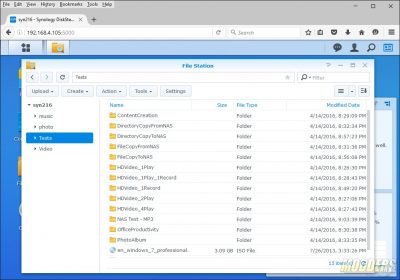 Photo Station is an application that serves as a organizer for your photographs. You can upload and download photos using mobile devices by installing the DS Photo app which is available for both iOS and Android.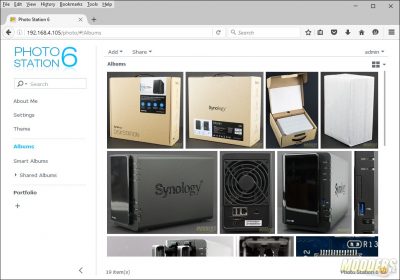 Next up is Video Station. Much like Photo Station, it is a central location for you to store and manage your movies and videos. Video Station can transcode videos for you to watch on your mobile devices. Again, there is the DS Video app for that. There is an option to turn off transcoding as well as to use hardware acceleration while transcoding. Offline transcoding is now available.  The application can download the metadata for your movies as well. With Video Station you can stream to DLNA-devices such as Roku, Apple TV, Xbox, etc.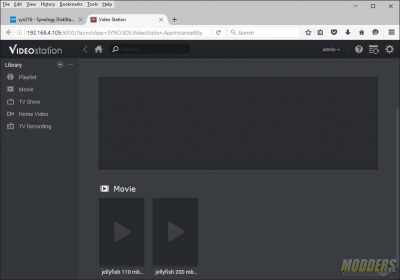 If the recommended applications are not enough for you, you can download more from Synology using the Package Center application. There are plenty of applications to choose from.