« Intro
|
Page 3 »
A Closer Look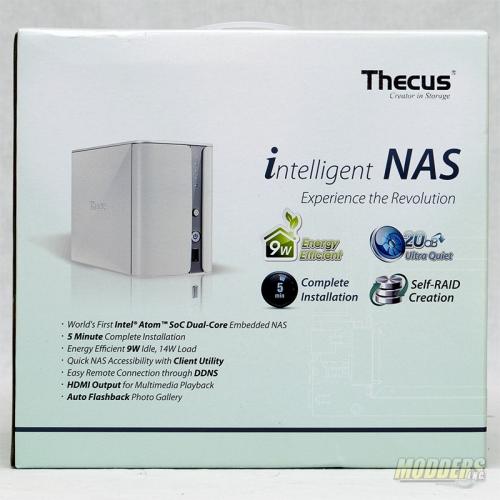 The Thecus N2560 packaging is not flashy by any means nor does it need to be. The packaging details the items included  in the box as well as a few of the specifications and features of the product.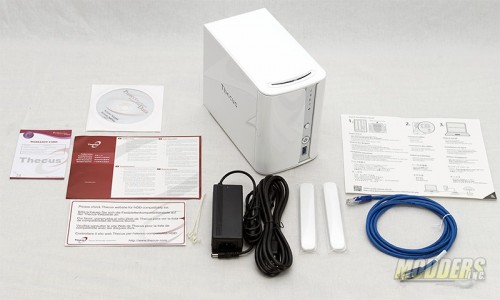 Inside, all the items needed to get the Thecus N2560 up and running on your network are included, sans hard drives. The Thecus N2560 includes a ethernet cable, two hard drive mounting slides, power supply, user manual, quick start guide and software CD.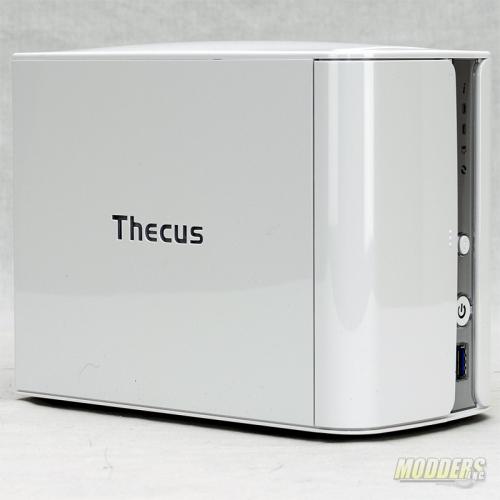 The Thecus N2560 is a very unassuming looking little box. The NAS measures in at 166x114x210 mm. The Thecus N2560 is glossy white with a silver strip running vertically down the right side.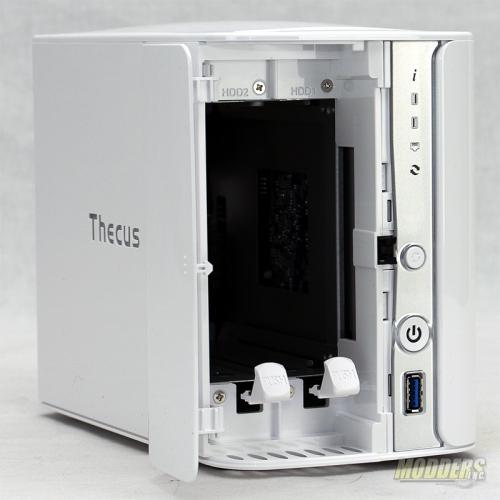 The front of the Thecus N2560 contains the door, which swings open to allow the installation and removal of the hard drives. The silver stripe houses a USB 3.0 port at the bottom. Just up from the USB 3.0 port is the power button and the USB Copy button. Towards the top are indicator lights that give indications as to the status of the NAS.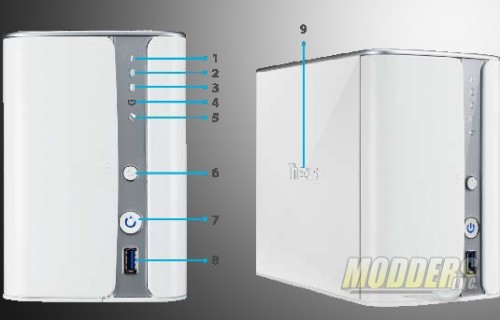 Item
Description
1. System Status
Blinking White: Diagnostic Mode kick-in
Solid White: Diagnostic Completed
2. HDD1 LED
Blinking White: HDD Activity
Red: HDD Failure
3. HDD2 LED
Blinking White: HDD Activity
Red: HDD Failure
4. LAN LED
Solid White: LAN Cable Link
Blinking: Network Activity
5. USB LED
Solid White: Installed
Blinking White: USB copy activity
Solid Red: USB copy Failure
6. USB Copy Button
Copies USB storage contents to the N2560
7. Power Button/LED
Power the NAS on/off
Solid blue: System ready
Blinking blue: Power on process
8. USB Port
USB 3.0 Port
9. Thecus Logo LED
Solid White: System Ready
Blinking White: System Booting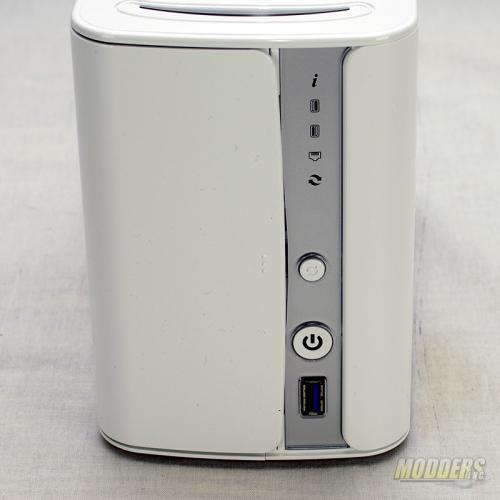 At the very top of the Thecus N2560 there is a slot. This slot is the intake for cool air to help keep the hard drives cool during use.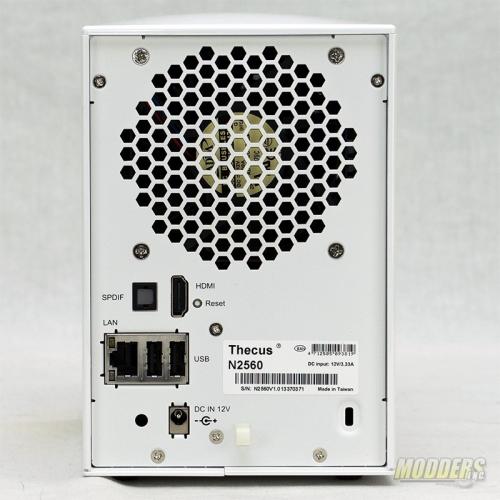 The back of the Thecus N2560 features the remaining I/O ports. On the back there is the power input, two USB 2.0 ports, 10/100/1000 ethernet port HDMI and optical SPDIF ports. The HDMI and SPDIF ports allow the Thecus N2560 to be connected directly to a television or projector and can be used as a media center.