« Page 2
|
Page 4 »
N5550 Interior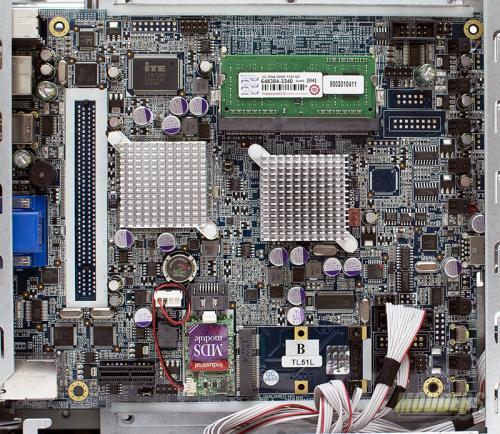 Pulling the case off is very simple. Just loosen the three thumb screws at the back of the case, slide it forward a bit, and pull it up and away. After the case is removed we have a clear view of the system board. This board has two memory slots available and according to Intel, the D2550 can support a maximum of 4 GB of ram however, looking at the Thecus forums there are users that have installed 8 GB ram and the system works just fine.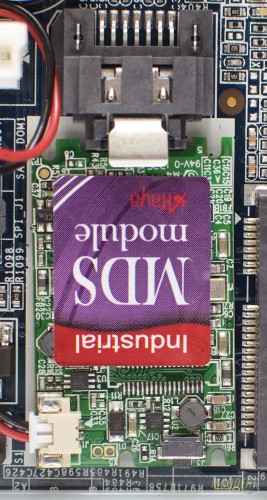 The operating system for the N5550 is housed on this DOM or Disk on Module and is connected to the motherboard via a standard SATA port.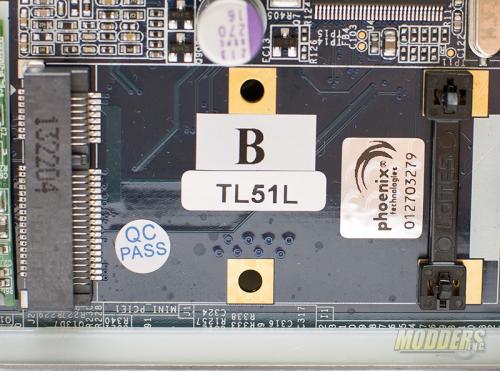 There is an mPCI slot on board, and it is physically compatible with mSATA drives as well as mPCI devices. According to the Thecus forums it is not connected to the storage subsystem and I am assuming that you could install a wireless card if so desired. The only issue would be getting the drivers to work, but I'm sure that any Linux guru should be able to help with that.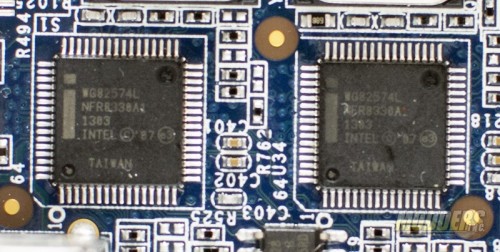 Network connectivity is handled by two Intel 82574L Gigabit Ethernet controllers. The controllers support network speeds of 10/100/1000 as well as advanced features such as jumbo frames, NIC teaming and 802.3ad link aggregation.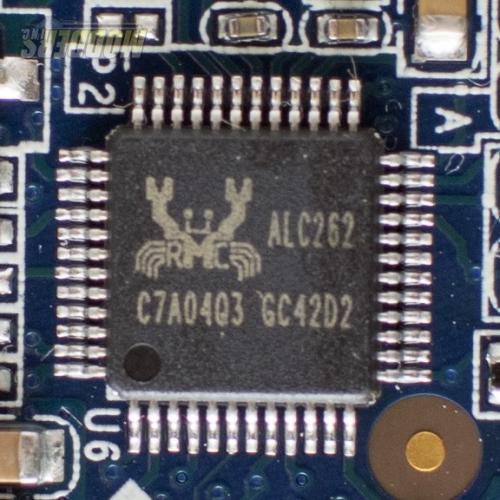 Sound for the N5550 is provided by the Realtek ALC262 and supports stereo output.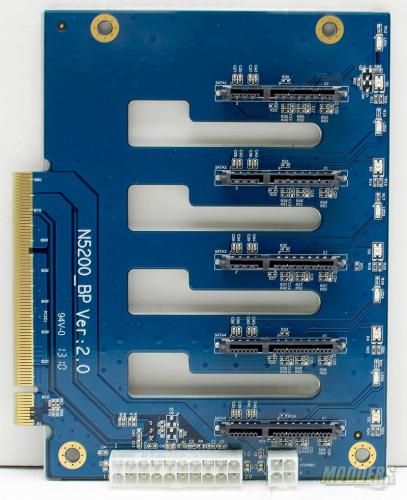 The backplane for the hard drives is handled by a 16X PCI-E riser card. There are 5 slots available for SATA and power. The power supply plugs into the riser card. On the backside of the riser card is the fan header.