Thermaltake Announces Pacific RGB LED Equipped Hard Tube Fittings
For those looking to level-up their liquid cooling aesthetics, Thermaltake has good news for they now have the new Pacific RGB G1/4 PETG tube LED fittings. These Pacific RGB fittings come in a pack of six and have an outer diameter of 5/8″ or 16mm and inner diameter of 12mm. Included in each pack is an RGB LED controller as well and users can adjust the brightness as well as switch between 256 colormode (cycling through 256 colors) or single color mode.  There are also various presets included for effects, including solid color and blink with luminance adjustment levels of three. Users also have the option to customize functions. Seven color presets include: blue, green, red, white, orange, yellow and purple.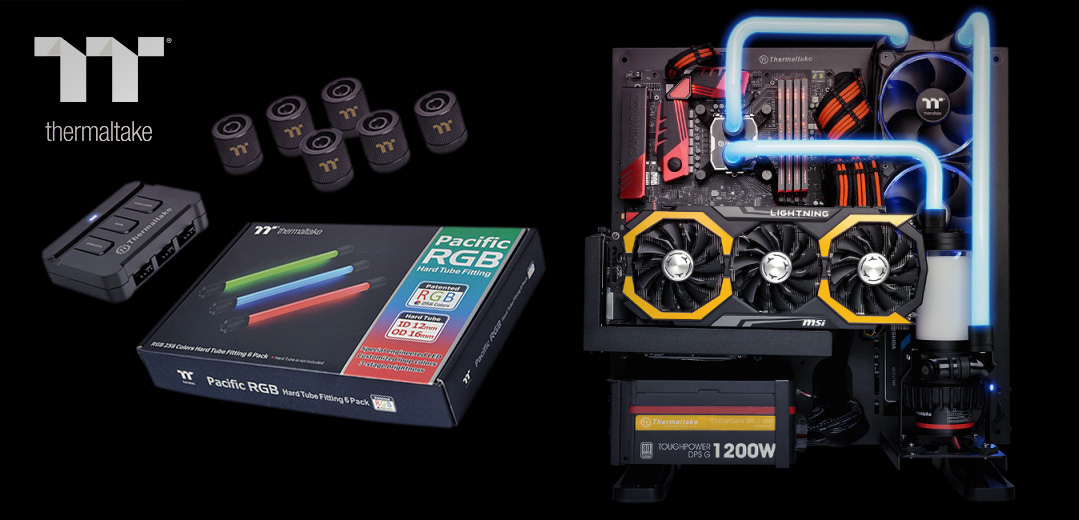 These Pacific RGB copper fittings also come pre-installed with two O-rings for proper connection to G1/4 ports and certified by Thermaltake to be leak free under their Tt LCS certified standard. The LEDs are located inside and are waterproof, arranged in a circular fashion for an evenly distributed bright glow.  Paired with Thermaltake's RGB LED fans, users can now take full lighting control of their custom water-cooled system. The connectors are daisy-chain able so users can add to each connection through a single controller. These are manufactured in Taiwan and Thermaltake actually has it patended (Taiwan Patent number: M523966).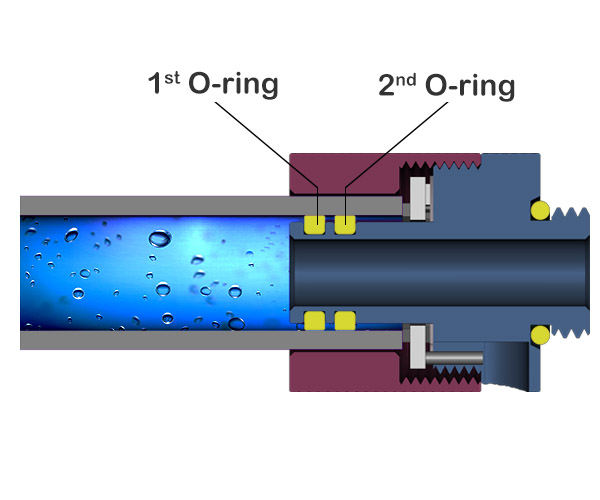 These Pacific RGB G1/4 PETG Tube 6-pack kits are now available on the Thermaltake Premium website for $79.99 each: http://ttpremium.com/product/pacific-rgb-led-fitting/
Specification
| | |
| --- | --- |
| P/N | CL-W133-CU00BL-A |
| Compatibility | 16mm OD /12mm ID hard tube |
| Dimension | Ø25 x 31.4 H mm |
| Material | Copper |
| Threads | G ¼" |
| Weight | 720g |
| Note | 6 Pack (6 Fittings with 1 LED Controller Box) |