CES
Thermaltake at CES 2019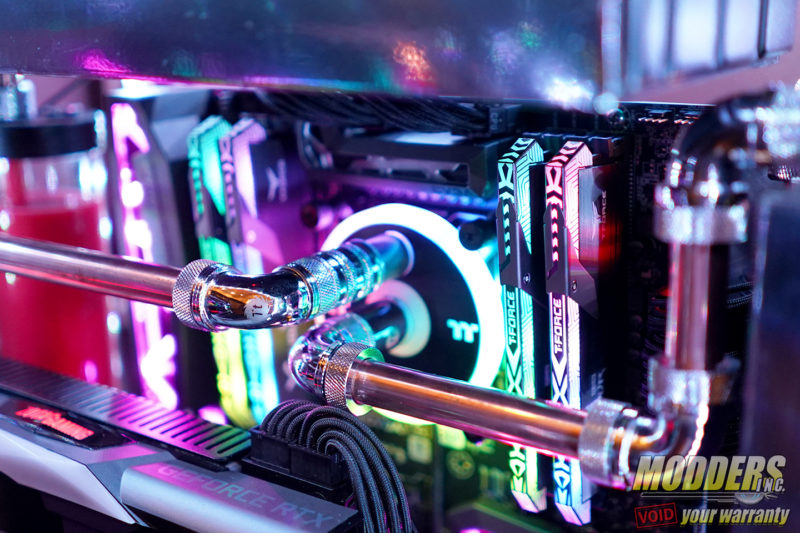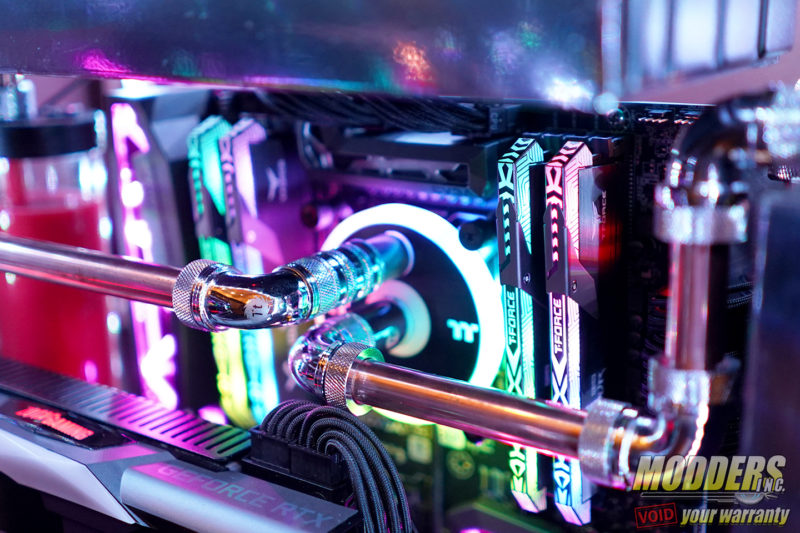 No matter the event, I'm always excited to visit the Thermaltake suite. Whether it's the custom builds done by an array of top tier modders, the new and exciting products, or just the awesome PR team, a visit to Thermaltake is always a good time. At CES last year, as well as PAX East we met with Anthony. However, this year we met with one of the in-house modders and PR rep, Thermal Mike. He gave us a tour around the ballroom Thermaltake was set up at in the Venetian for CES 2019. The company always has interesting and innovative products to show off in terms of cases, power supplies, and water cooling. But there were also some new and interesting products shown at CES 2019. One specific product stuck out to me and it was a huge surprise. We'll save that for last.
Thermaltake showcased several things that we expected to see such as cases and water cooling line up. Quite a few new products were shown off, starting with memory. However, this isn't your average memory. Thermaltake's WaterRam RGB Memory comes in both 16 GB and 32 GB kits running at 3200 MHz. The memory also comes packaged with an RGB water block that's part of the TT RGB ecosystem. For more on Thermaltake's WaterRam RGB Memory, click here: https://www.thermaltake.com/fulldesign.aspx?id=C_00003401
Next up for Thermaltake was the new line up of coolant. The new P1000 coolant is advertised as a powderless solution and comes in five different colors. The new T1000 is a transparent coolant that comes in seven different colors. These coolants look great and time will tell how they perform. I will say this, both the T1000 and P1000 get the Thermal Mike stamp of approval.
Now, we've saved the best for last. That being Thermaltake all-new Level 20 Battlestation motorized RGB gaming desk. Yes, I said RGB desk! This beast of a desk can support up to 220 pounds. It has a full cover mouse mat that goes corner to corner and an addressable RGB rope lighting around the outer edge. There are also three ports near the back for cable management.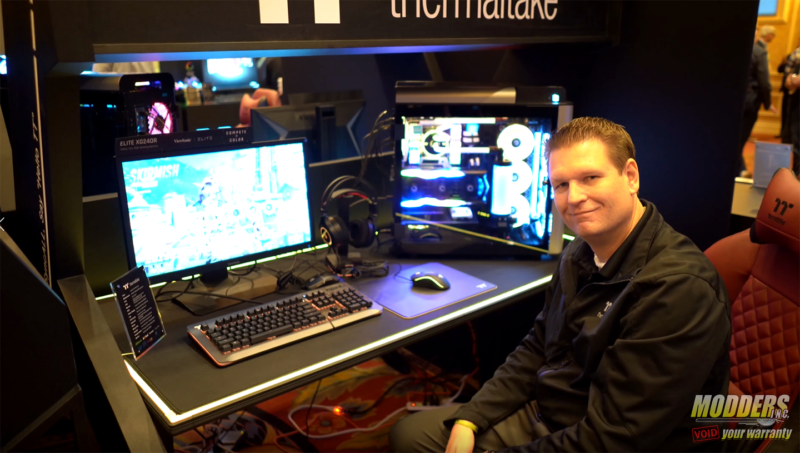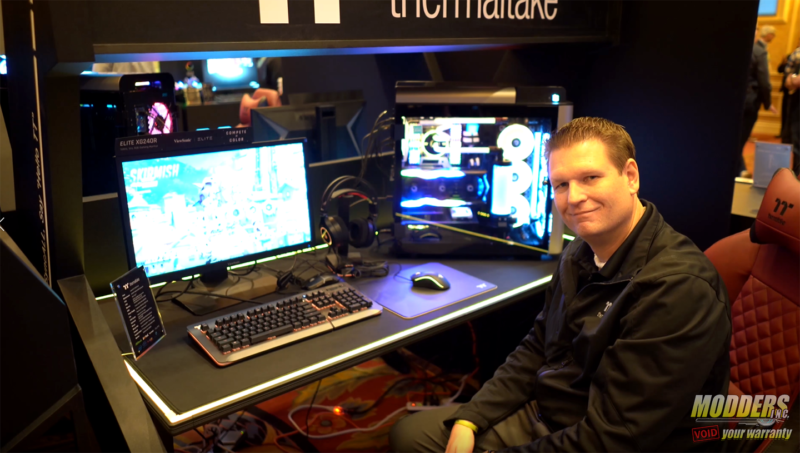 Like everything else Thermaltake makes these days, the Level 20 Battlestation can sync up with the TT RGB ecosystem. Thermaltake has also partnered with Razor to support other features. The example we were shown was with Overwatch. When you would select your character, the RGB lighting would react in different ways to each character. However, this desk isn't designed with the casual gamer in mind, retailing for around $1,100. But don't fear, another cheaper option is on the way. A manual version of this desk that's slightly smaller and retails for about $400 USD is in the works. Thermaltake had some exciting products to show off at CES and I can't wait to see what comes next.