« Hardware Installation and Clearance Compatibility
Final Thoughts of the Thermaltake Core P6 TG
The Thermaltake Core P6 TG is an amazing case that should be considered whether you are building your 1st PC or a seasoned builder. I think the modding opportunities with the Core P6 TG are plenty and some interesting designs could be made with this case.   What you are getting here is the "Core" of your next build.  If you are like most of the computer enthusiasts out there you are probably looking for your next project case.  This case has everything you can possibly want to start working on your new build.  The construction of the case is based on the SPCC (rolled steel sheet) and the addition of tempered glass to the sides of the case really brings out the quality of the case.
A couple of things to consider with Core P6 TG is the addition of fans to pull air into the case.  With tempered glass being all around the front and top of the case the air intake is happening at a low rate.  So the ideal solution would be to add a fan array to the bottom of the case for additional air intake.
Currently, the Thermaltake Core P6 TG is priced at 230 $ USD.  Based on the components used and craftsmanship of Thermaltake I feel that this case is slightly overpriced.  The price could be justified by adding a PCI extension cable and perhaps a few fans to compliment the entire package.  Overall my experience with the Thermaltake Core P6 TG has been a pleasurable one and I would highly recommend the Thermaltake Core P6 TG if you are looking for a new case to mod or for your next new build.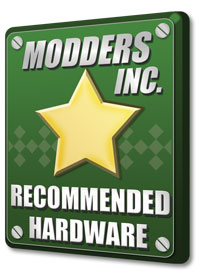 See more about Thermaltake Products we have reviewed