« Introduction | A Closer Look Inside »
A Closer Look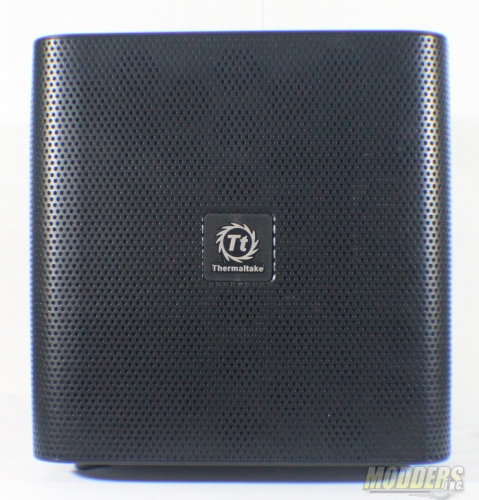 On the Thermaltake Core V21 the front is one large mesh panel on a plastic frame. The Thermaltake logo in the center is attached by a magnet. so it can be rotated to match the orientation of the case.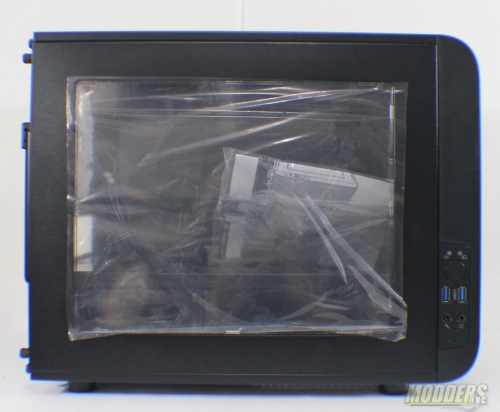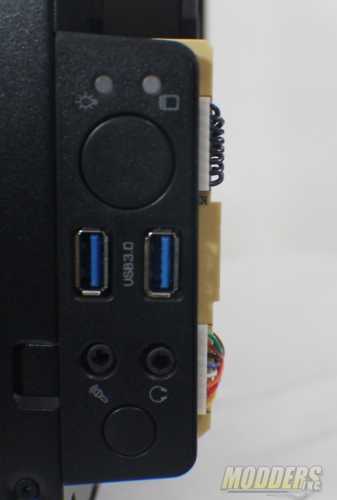 The left side panel has a large acrylic window pre-installed. With the Power, Reset, USB, and Audio Port I/O panel towards the front.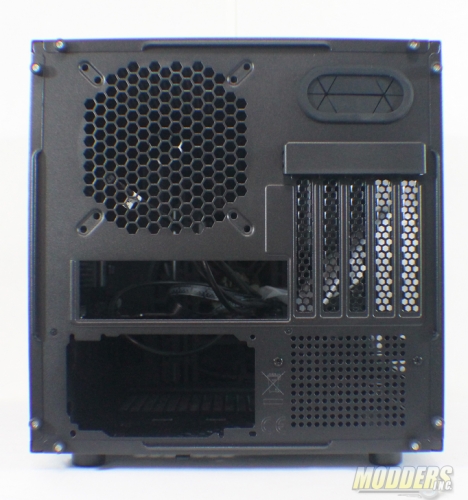 The rear of the case features a large 120mm/140mm fan mount to the upper left. A very large cut out with a rubber grommet for running Water cooling tubes or wireing. The Rear I/O panel slot is in the middle with 5 expansion slots to the right of it. At the bottom of the back panel you will find the ATX PSU mount with a large vent to the right.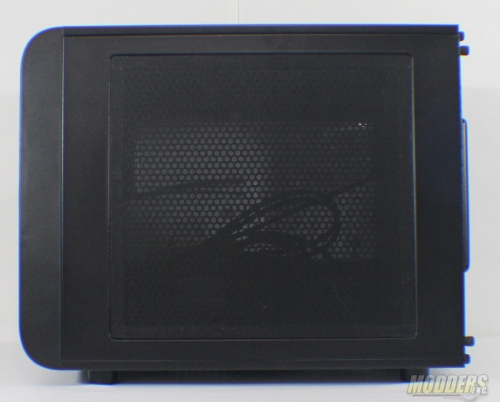 The Top and Right side panels are identical fabric covered mesh for ventilation.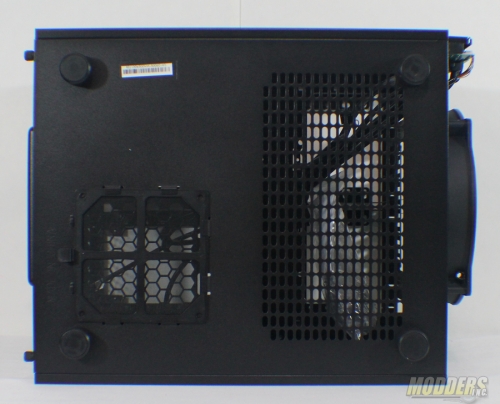 The bottom panel has large hex-cut vent with a removable filter for the PSU. Toward the front is a large grill for 2 x 120mm fans. There are 3/4″ tall case feet with rubber pads at each corner.