« Page 4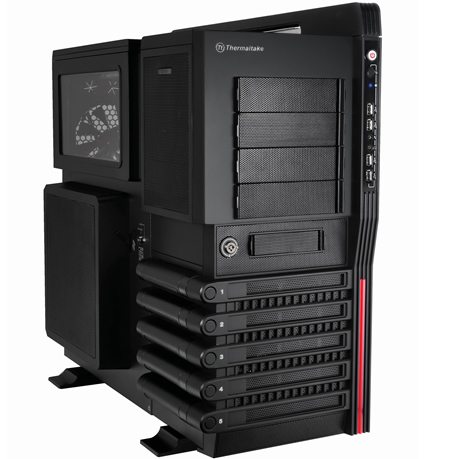 You have to give credit to Thermaltake for always doing something different. Remember the SwordM? That had a top that hinged up, hinged side door and other non traditional PC designs. They did it again with the Level 10 that had some BMW engineering behind it and was something that we have never seen before. Innovation is what makes progress happen and us modders know that all to well as we have seen some of our idea come to life. Thermaltake is not a company that will wait for others to do something new and then copy it, they are the forerunners in the PCmarket. 
The Level 10 concept was one that many of us thought was really great and like the styling, but the high price tag was hard for the average person to even think about. So Thermaltake transferred the ideas and styling to a much more reasonable priced version with the Level 10 GT. But they also made sure that you get some extras along the way that the original did not have. You get five lockable Hot Swap Drive bays, huge but quiet cooling fans, colorshifting LED lighting, directional controlled cooling and more.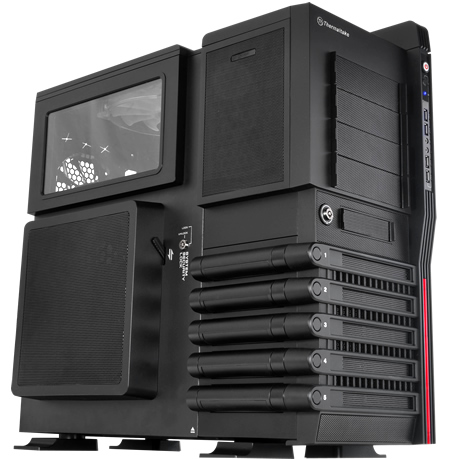 Is this case for everyone; well Thermaltake surely hopes so. But as in life everyone has a different taste in style and what they look for. Even if the look is not what you typical like in your PC case then maybe you need to take a wild ride on the wild side and take the Level 10 GT out for a high powered ride. 
Pros

---

Cons

---

+ Unique Style 
+ Quiet Cooling
+ Hot Swap Drive Bays
+ Level 10 style at affordable price
+ 

L

ED lighting control 
– Handle might be more show than go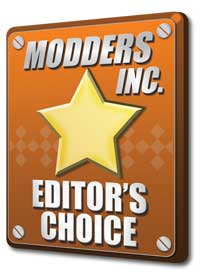 Editor Note: No I am not giving the Level 10 GT a score of 10 because of the name but because of the style, which is not completely original, but still a great step out of the norm. Add in some of the extras that help propel it to another level it is hard not to give it an extra ordinary score.